How do you like him now? For the second year in a row, Toby Keith has topped Forbes magazine's list of the highest paid country artists. Keith's bounty this year? A cool $65 million. 
The hefty sum is derived from profits from Keith's own record label, Show Dog — Universal, his endorsement deal with longtime tour sponsor Ford, and his culinary endeavors the I Love This Bar and Grill restaurant chain and his Wild Shot line of mescal. According to Forbes, Keith has accumulated $335 million over the past six years.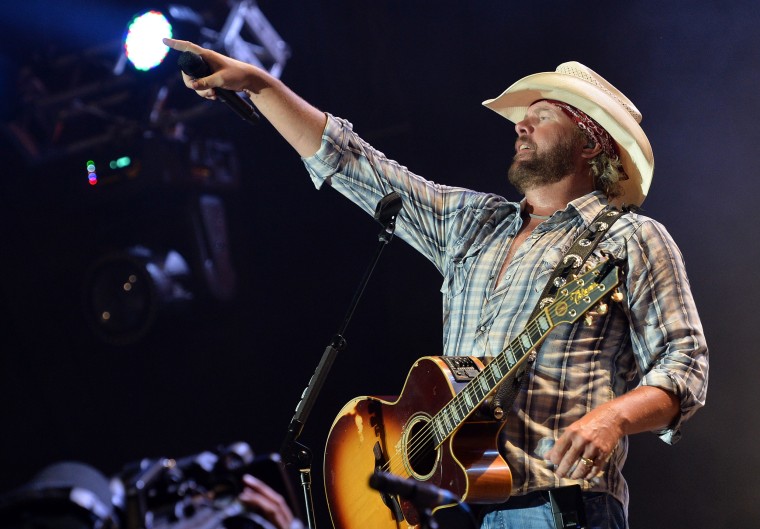 Earning $64 million, Taylor Swift is nipping at Keith's heels. The country crossover star's bottom line is also bolstered by endorsement deals, including those with Diet Coke and Keds. But it's her lucrative tours that contribute to the bulk of her payday.
Taylor Swift: 'Music Is Art, and Art Should Be Paid For'
Rounding out the list: Kenny Chesney, Jason Aldean, Luke Bryan and Zac Brown Band. 
Readers' Poll: The 10 Best Country Songs of 2014 So Far

Here's the rundown of who is pocketing what.

1. Toby Keith — $65 million
2. Taylor Swift — $64 million
3. Kenny Chesney — $44 million
4. Jason Aldean — $37 million
5. Luke Bryan — $34 million
6. Zac Brown Band — $29 million