/ Source: The Associated Press
One year after a disgruntled Toby Keith walked out of the Academy of Country Music awards before being named entertainer of the year, he won the top honor again, and then some.
Keith also took home trophies Wednesday as male vocalist and for his album "Shock 'n Y'All" and the video "Beer for My Horses" with Willie Nelson.
"I always kept hoping this night would come," he said as he picked up the night's biggest award.
Keith, who had won only three times before, was named entertainer of the year in 2003, but left the venue after being snubbed for other awards.
"Thank God for blessing us," he said. "Let's all go partyin' and rock out here in Vegas."
Brooks & Dunn added to their record 17 Academy of Country Music awards, beating out Montgomery Gentry and three other groups for the top vocal duo award.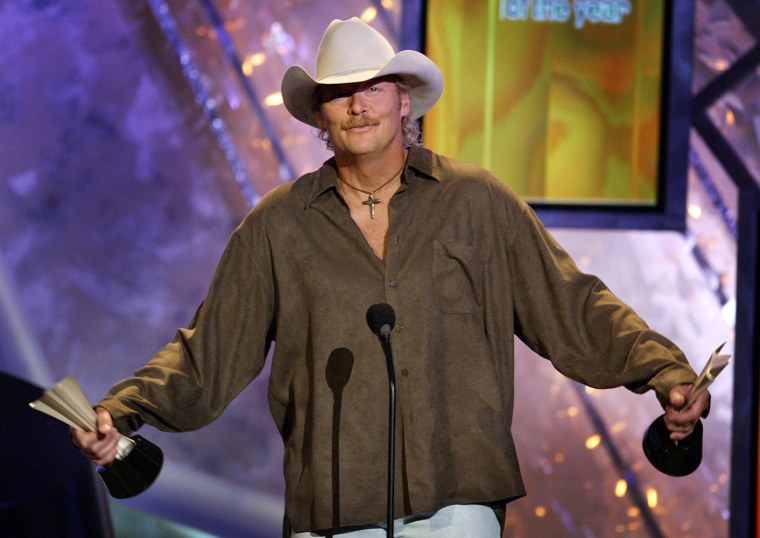 Alan Jackson won single record of the year and vocal event — his 12th and 13th career ACM awards — for "It's Five O'Clock Somewhere," with Jimmy Buffett.
"Thanks to the academy and of course all the fans that made this such a fun song to hear on the radio," said Jackson, who entered the program with a leading eight bids among the male-dominated nominations — two of them in the best single category.
Martina McBride won top female vocalist for the third straight year. She also won humanitarian of the year.
"I'm just really grateful that I get to live this life and I get to share it with so many wonderful people," said McBride.
Group of the year award went to Rascal Flatts for a second straight year.
Randy Travis was a longshot winner for song of the year with "Three Wooden Crosses."
"It's been quite awhile since I've been nominated for anything," he said.
Dierks Bentley was voted top new artist.
Trophies were presented in only 11 categories, allowing the CBS-TV broadcast to focus as much on performances as on awards. Reba McEntire hosted the presentations.
The academy merged its male, female and group or duo new artist categories into a single top new artist class this year, producing five nominees — all male.
Fans were allowed to vote for the first time this year on two categories — video and humanitarian. The voting on the latter continued until showtime when McBride won over Brad Paisley and Charlie Daniels.
"I don't really see this as a competition. I know that Brad and Charlie work just as hard as I do or harder," she said. "It's a responsibility and a privilege to get to use our celebrity, if that's what you want to call it, to make the world a better place."
The 39th ACM awards marked the second year the Mandalay Bay resort in Las Vegas was chosen for the event, which was previously held in Los Angeles.