After 10 seasons, TLC has canceled "19 Kids and Counting."
In an official statement, the network said in part, "After thoughtful consideration, TLC and the Duggar family have decided to not move forward with '19 Kids and Counting.' The show will no longer appear on the air.
"The recent attention around the Duggars has sparked a critical and important conversation about child protection," the statement continued, then added that TLC has been consulting with "victims' rights and advocacy organizations ... to discuss how to use this moment to address the issue and make a positive impact."
Read the TLC statement in full here.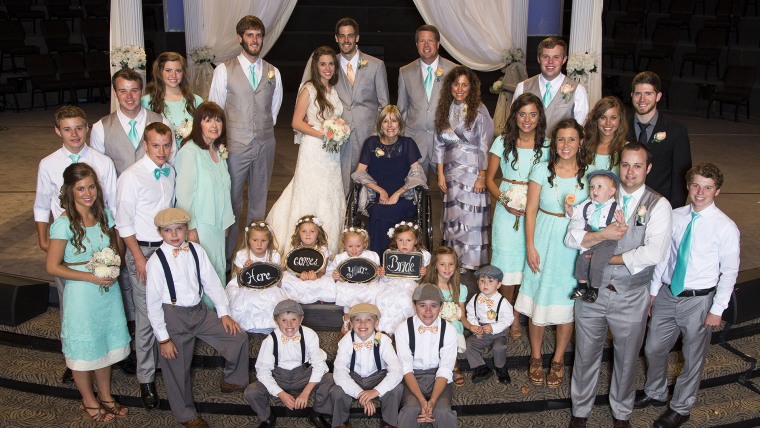 The network said it was planning to work with those organizations and the Duggar family "on a one-hour documentary that will include [sisters] Jill and Jessa and other survivors and families that have been affected by abuse."
"19 Kids" had been off the air since May, when 27-year-old Josh Duggar was revealed to have molested five children, including four of his own sisters a dozen years ago.
The reality show portrayed the day-to-day life of Jim Bob and Michelle Duggar, an Arkansas husband and wife and their ever-expanding brood (the show's title was regularly altered to reflect the new additions to their family).
The network's statement added, "TLC has been especially concerned for the victims in this situation, including the Duggar family, and it is our hope that this effort will help those in need learn where to turn for information and help."
The Duggars also released a statement on Thursday, noting that when they were originally asked by TLC to film their family, "we felt that it was an opportunity to share with the world that children are a blessing and a gift from God."
They underscored that they saw the show as a way to share their faith with the world, as well as their lives, and noted, "It is our prayer that the painful situation our family went through many years ago can point people toward faith in God and help others who also have lived through similar dark situations to find help, hope and healing, as well."
Read The Duggars' statement in full here.
This story is developing. Please check back for updates.