Kate Winslet couldn't save Leonardo DiCaprio's character in "Titanic," but the stars behind Rose and Jack recently found a way to save a life where it really counts — off-screen.
When Winslet learned that a 28-year-old mother from Lancashire, England, was facing what seemed like certain death after battling ovarian cancer and later being diagnosed with brain cancer, she enlisted the help of DiCaprio to raise funds for the woman to fight the disease.
But that was before.
Now? Gemma Nuttall, who was once told she might only have months left to live, has been given a second chance at life thanks to an expensive treatment the actor and actress made possible.
For Winslet, Nuttall's story touched a nerve. While the star's own mother waged a fight against ovarian cancer, Winslet looked for other treatment options. That's when she found out a Change.org campaign and a GoFundMe page that were set up in honor of Nuttall, in an effort to raise the funds for immunotherapy treatments.
"My heart sank," Winslet said during a call to ITV's "This Morning." "I saw how much money she needed to raise ... and I just thought, I can't have this happen. My own mother was very, very unwell, and I just thought my mum would be incredibly proud if I could do this for somebody else."
Winslet's voice broke as she said that. Her mother died in May of last year.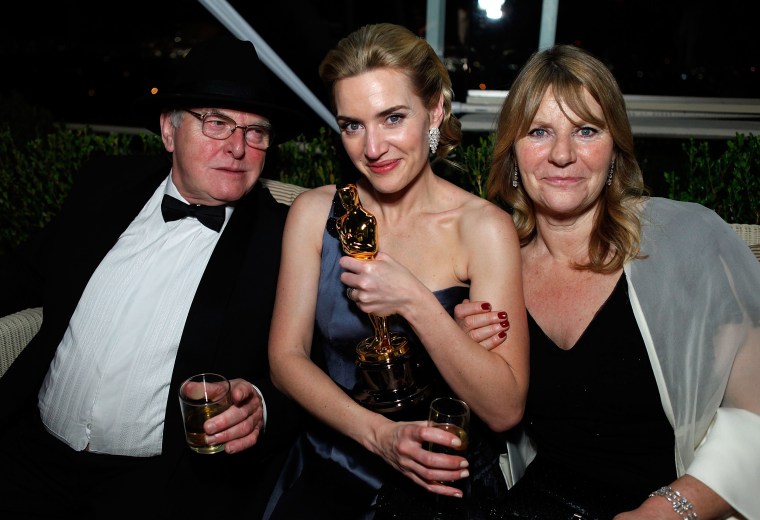 But through the tears, there was joy, because Winslet put a spotlight on the young woman's cause, encouraged donations and even auctioned off three dinners with DiCaprio to make sure her mother's fate didn't befall Nutall.
"It actually really did work," Winslet said. "We raised the money and the treatment has worked, and I think that's a real headline here: That things really can be done when there is a poor prognosis, just a devastating prognosis."
Both Winslet and Nuttall call that "a miracle."