At age 45, Tina Fey said her most fierce adversary as a thespian is the simple passage of time.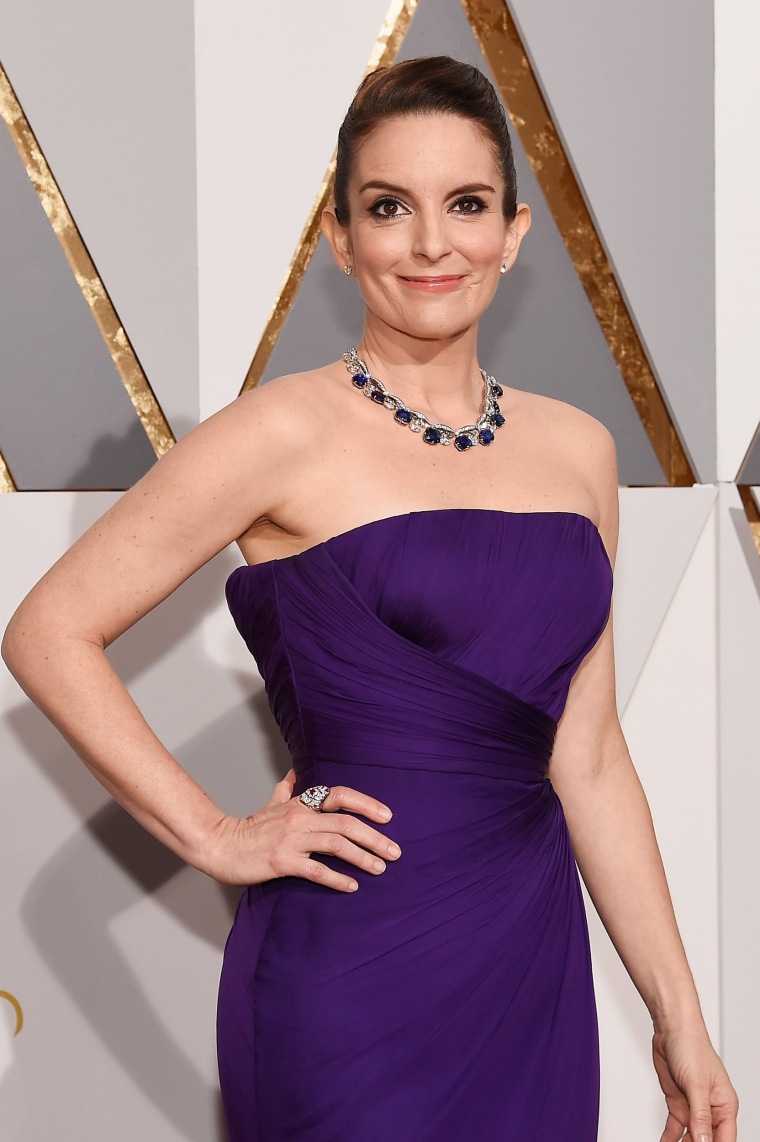 "The greatest challenge for me as an actress is just getting older," the "Whiskey Tango Foxtrot" star told Town & Country magazine in an interview published online Tuesday. "Trying to play the scene at hand while also trying to hold your face up. Fast-forward to being 68, and it's a glorious act of bravery."
But that doesn't mean the Emmy Award-winning "30 Rock" star is in a rush to get Botox injections, as her recent Golden Globe Awards attendance proved to be an eye-opening experience.
RELATED: Tina Fey on 'Whiskey Tango Foxtrot's' 'human story' and 2016 politics
"There were people on the Globes in their 20s who were so Botoxed," the "Saturday Night Live" alumna said. "In their 20s! We've been so conditioned now to never see a real human face, one that moves, with its original teeth. Sometimes we forget that there is a choice. I choose not to do this. It's like wearing multiple pairs of Spanx: Good for you, not for me. Not mandatory."
Even something as basic as wearing Spanx resulted in controversy for the writer-performer, who stripped down to "three or four layers" of the tightening textile for a bit on David Letterman's last "Late Show" episode. "[As] I crafted the bit I didn't want people to think I was trying to look good. And some people reacted by saying it was not good for women, because I wasn't fat enough under there," she said with a laugh. "You cannot win."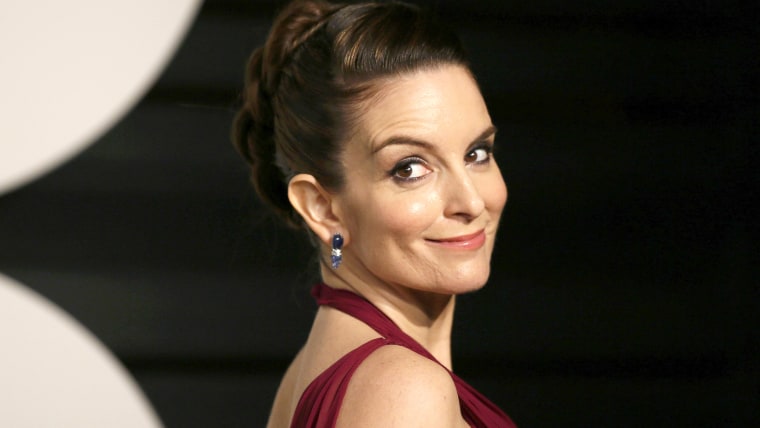 Other highlights from the Town & Country interview:
On praising Carrie Fisher for calling out people who critiqued the way she aged physically: "I thought it was heartbreaking, and also smart of Carrie to be, like, 'This hurts.' Because a lot of times we talk about the politics of it, the unfairness of it, which is all true, but I think it's clearer to people when you go, 'Hey, that hurts my feelings.'"
On the possibility of writing a "Mean Girls" musical with her director-composer husband, Jeff Richmond: "We'd still love to, if we can carve out some time."
On not having a Twitter account: "It feels very fun to me not to be on it. It's like a comfy blanket."
On the 2016 presidential race: "I hate them all."
On challenging the premise that it's a great time for women in comedy: "If you were to really look at it, the boys are still getting more money for a lot of garbage, while the ladies are hustling and doing amazing work for less."
On teaching her younger daughter, Penelope, the difference between "mad" and "mean": "She was a very screamy, grouchy toddler, and now she's bigger and has more language, and sometimes she'll say, 'I feel mad now.' In the middle of nothing. One of her babysitters says to her, 'You can be mad, but you can't be mean.' Which has been helpful to her. I didn't learn that until much later in life."
Fey's "Whiskey Tango Foxtrot" arrives in theaters Friday.
Follow TODAY.com writer Chris Serico on Twitter.