With Willie Geist, Tamron Hall and Natalie Morales busy elsewhere, Al Roker would have been all alone in the 9 o'clock hour if it hadn't been for a couple of familiar faces.
"Unbreakable Kimmy Schmidt" stars Ellie Kemper and Jane Krakowski, who filled in for fun last week, returned to TODAY Wednesday. And they even brought along a friend — "Kimmy Schmidt" co-creator and co-star Tina Fey.
The trio — or rather, the "awesome trifecta of unbreakable ladies," as Krakowski dubbed them — shared how the hit Netflix sitcom came to be.
"We sat around in our office for a really pleasant two weeks, just sitting around thinking about Ellie Kemper," Fey said of her development process with co-creator Robert Carlock.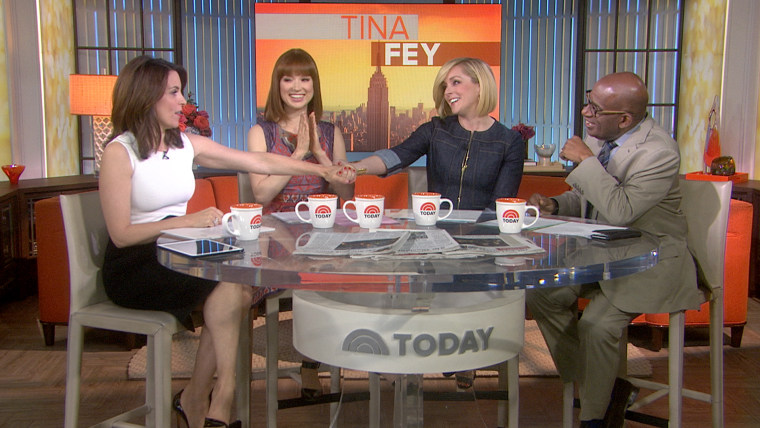 From there, she said it was just a matter of "getting the band back together," as in the old crew from "30 Rock." That included a very special music man.
"My husband, Jeff Richmond, who did all the music for '30 Rock,' wrote [the 'Kimmy Schmidt'] theme song, and it's what they call an earworm," she explained.
There's no doubt about that. Krakowski admitted that she can't help but sing it herself, and when we played it on TODAY, all three women moved to the music.
As for Kemper, she learned just how far "Kimmy Schmidt" fever goes when Krakowski presented her with her very own likeness, courtesy of Allison Hoffman from Crafty Is Cool.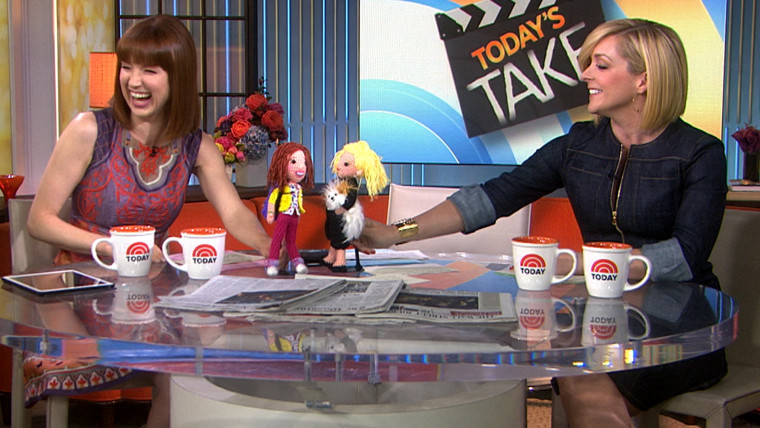 In fact, all of the show's leads have been immortalized in yarn now.
Of course, the ladies' careers weren't always the stuff of commemorative dolls, and as such they shared their old ad days in what Krakowski considered the perfect lead in to Throwback Thursday — "We-all-start-somewhere Wednesday."
Check out all the clips for more fun — a lot more fun.
Follow Ree Hines on Google+.