With their Golden Globe-hosting days over and their "Saturday Night Live" days even further behind them, there's no telling when comedy pals Tina Fey and Amy Poehler will get together to entertain us again.
So what's a fan of the funny women to do?
Soon we'll be able to entertain ourselves with Fey and Poehler action figures!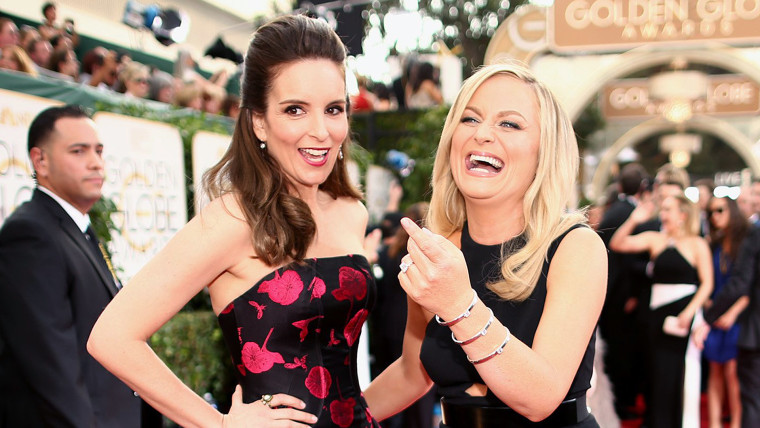 Toymaker Bif Bang Pow! has created a limited edition "Saturday Night Live" Weekend Update playset featuring the 3 1/2-inch-tall duo.
In addition to a bespectacled Fey and a gray pantsuit-sporting Poehler, the set comes complete with the faux news show's world map graphic and desk.
But not all fans of Fey and Poehler will be able to get in on this rare treat.
Only 2,400 sets have been made. The toys are currently available for pre-order on the Entertainment Earth website. However, pre-ordering is no guarantee of getting them. The set was specially made for the Entertainment Earth booth at the upcoming San Diego Comic-Con. Only figures that don't sell there will be sent out to those who order online in late July.
Blergh!
Follow Ree Hines on Google+.