Tom Cruise's handlers have reportedly told the "Top Gun" star to cool his jets when it comes to his public proclamations of love for Katie Holmes.
The normally reserved Cruise created headlines — as well as some guffaws — when he leapt up and down on the Oprah Winfrey show, declaring, "I'm in love! I'm in love. I can't be cool. I can't be laid-back." Skeptics have been speculating that the romance is a publicity ploy gone awry. Cruise, who had long been repped by the much-feared, tightly controlling PR maven Pat Kingsley, not long ago switched over to Lee Anne DeVette, his sister.
Rick Nicita and Kevin Huvane — top agents at CAA, which handles Cruise's career — "have been frantically pleading" with DeVette to "rein Tom in" according to Radaronline.com. "Kevin watched the [Oprah] show and was embarrassed for Tom," one agency insider told Radar. "He called Rick immediately and said something had to be done." Neither had a comment.
Holmes — who recently joined CAA — apparently didn't get the memo. While promoting "Batman Returns" overseas, Holmes gushed, "I couldn't be happier. I'm so happy. He's the most amazing man in the world."
Plastic surgery expert speaks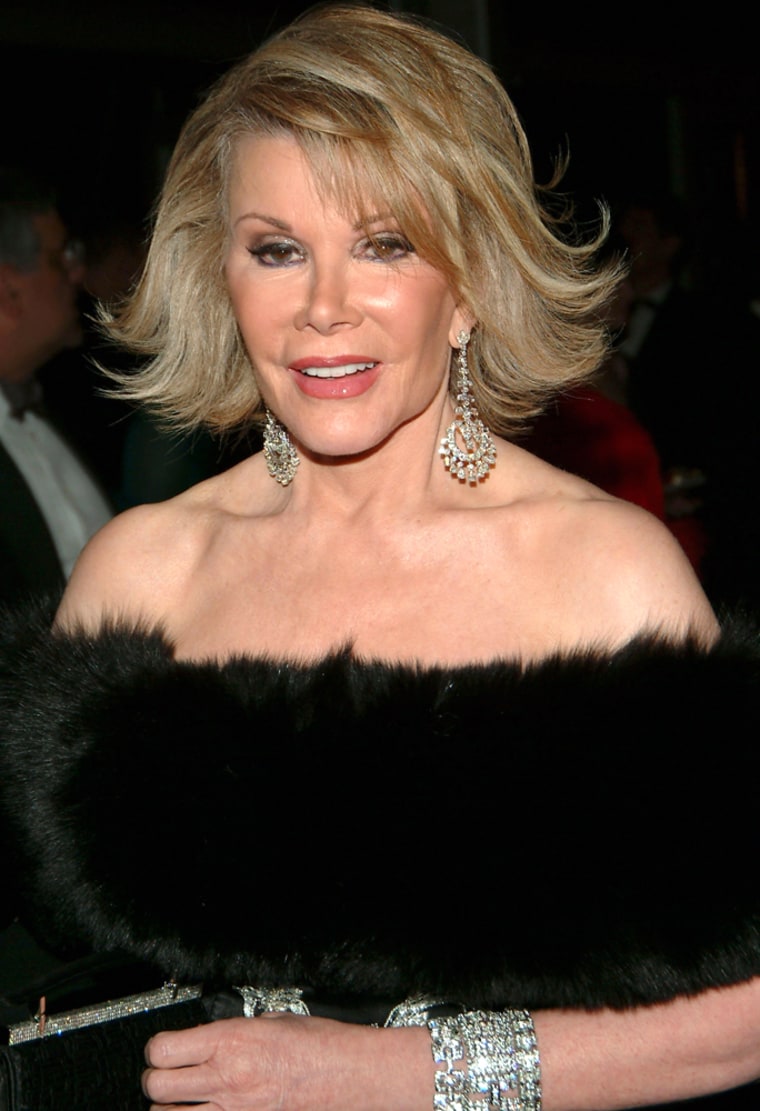 Joan Rivers has accused craggy star Robert Redford of having bad plastic surgery.
Rivers, a connoisseur of face-lifts, told the publication Wales on Sunday that a nip and tuck sometimes makes men look worse, and added: "Robert Redford had such a bad job. God, whoever did him should be ashamed — or maybe he left it too long so it's much more obvious." Regarding plastic surgery on male celebs, she also said that "of course Michael Douglas has had it done."
When contacted by The Scoop, Redford's rep said, "I'm not going to dignify that with a comment."
Notes from all over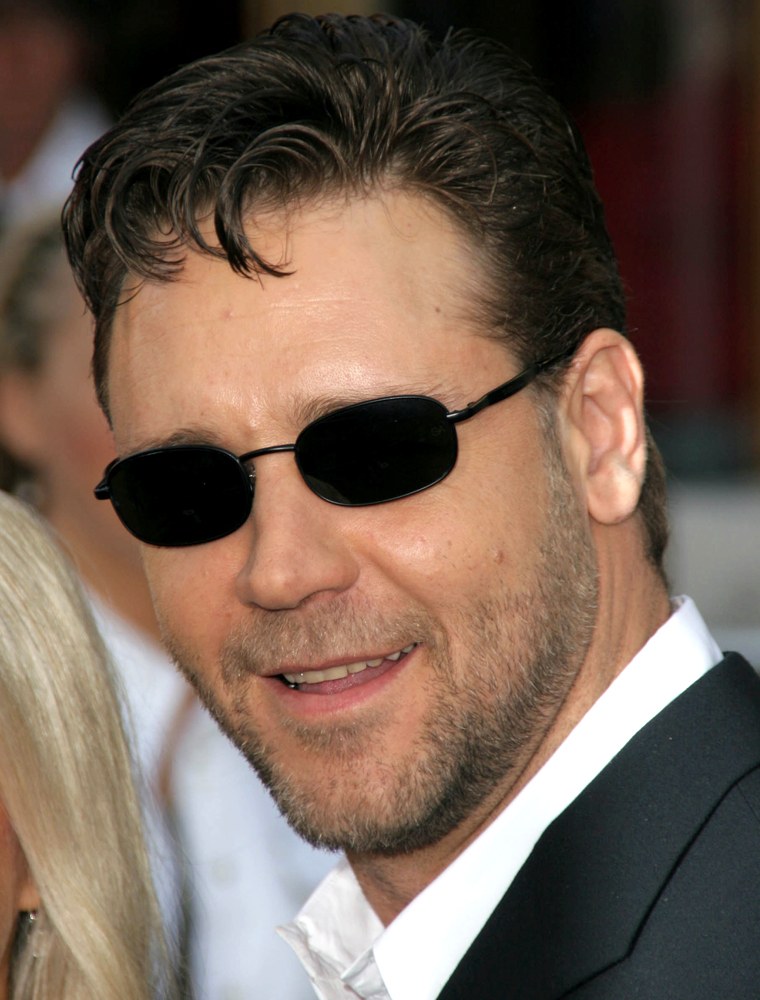 Fighting in "Cinderella Man" has made hot-tempered actor Russell Crowe want to stop fighting in real life. "What I felt from 'Cinderella Man' is realizing that getting punched in the head is stupid," Crowe said, reports World Entertainment News Network. "It's not something I ever want to do again." ... Cherie Blair is getting some heat in the U.K. for a highly paid U.S. speaking engagement that's being tied to a visit her husband, Prime Minister Tony Blair, is having with President George Bush ... If Tommy Chong had only one day left on this planet, he'd spend it settling a score with the former U.S. Attorney General. "I'd seek revenge on first and foremost John Ashcroft, because he put me in jail for selling bongs," Chong told Complex magazine. "I'd tell him to go [bleep] himself, but I would do it on his terms and forgive him like a good Christian, which would freak him out. I'd probably hug him."
Mondays through Thursdays on MSNBC.com