Tim McGraw and Faith Hill celebrated 20 years together on Oct. 6, but are only now sharing some of their special day with their fans.
On Friday, McGraw, 49, tweeted a photo of his wife's sexy anniversary-day message to him, written in lipstick on a mirror. "20 years" it read, with a great big red heart.
"Woke up to on our anniversary!" the country crooner boasted in the caption.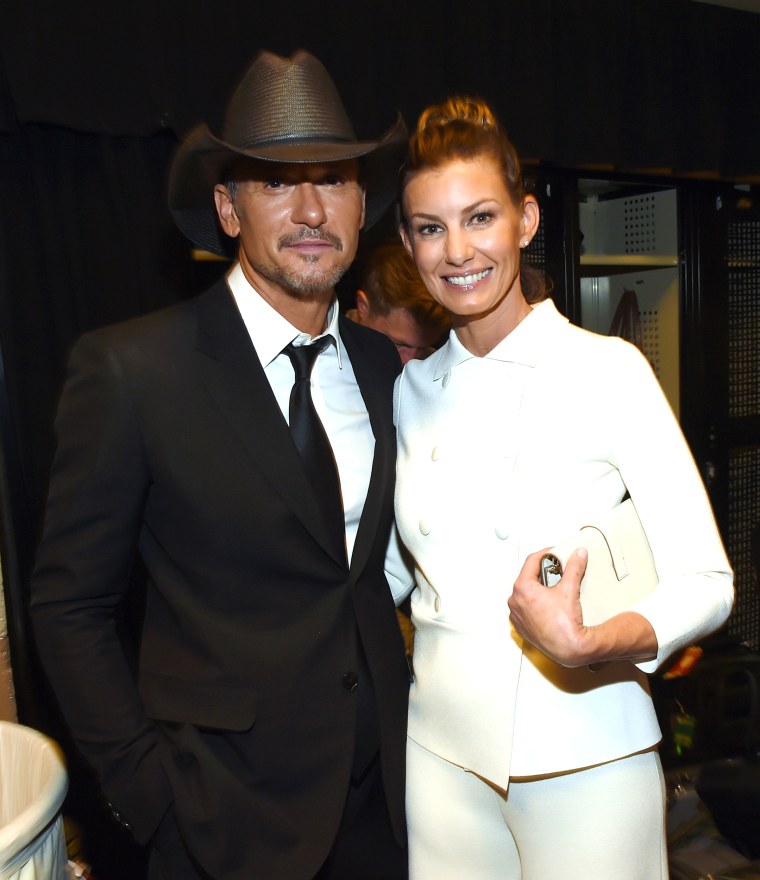 Fans of the longtime country couple, who have three daughters — Gracie, 19; Maggie, 18; and Audrey, 15 — may notice Hill's message looks a lot like a message she left for McGraw on the day he proposed.
Last year, McGraw shared a video of himself telling the story of that sweet day, taken at the Taste of Country Festival in Grand Junction, Colorado, in June.
"We were in the dressing room here, June 26, 1996," said McGraw, who recalled that he and Hill had been touring together for some time. "I'd joked around with her about getting married, and so ... I looked at her, I grabbed her by the hands before I went onstage. She had already done her show. And I said, 'I'm really serious. I want you to marry me.'"
RELATED: Faith Hill and Tim McGraw are joining 'The Voice'…and hitting the road!
"She laughed and she said, 'We're at a country music festival in a trailer house, and you're asking me to marry you?'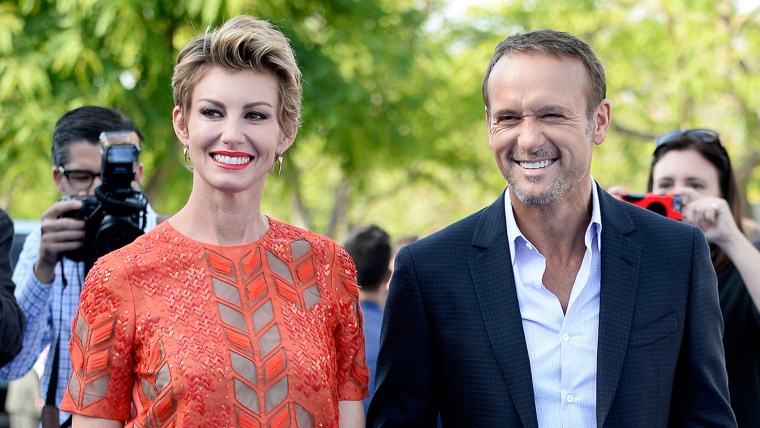 After the show, McGraw found Hill's response written in Sharpie marker on his dressing room mirror: "Yes, I'm going to be your wife" — along with a few "lipstick kisses."
RELATED: Tim McGraw posts the best picture of Faith Hill to celebrate her birthday
Just last month, McGraw shared a pretty throwback photo of Hill on her 49th birthday.
"Happy birthday to this crazy, talented, beautiful woman," the musician gushed in the caption. "I am so lucky to be married to and be with her for the rest of my life. The best mother and role model that my 3 daughters could possibly have. She is extraordinary!!"
Swoon! Now that's love!