Tim McGraw celebrated Faith Hill's 51st birthday on Friday by revealing it was love at first sight when they met — for him at least.
The country singer, 51, shared an adorable throwback photo of his wife as a young girl playing guitar, and in the caption he gushed about knowing right away she was the one.
"From the first time we met, I knew (she didn't!) that she was the love of my life forever ... no matter the ups and downs, the happy and sad or the good and bad. She's so special and so loved by us," gushed McGraw.
"Happy birthday my love," he continued, sweetly predicting, "When I wake up next to you in our 80's ... I'll smile at the life we've built."
The country music power couple fell for each other while on their 1996 "Spontaneous Combustion" tour and, as Hill later told "People" magazine, she "wasn't about to let Tim slip through (her) hands."
The pair tied the knot that October and have three daughters: Gracie, 21, Maggie, 20, and Audrey, 16.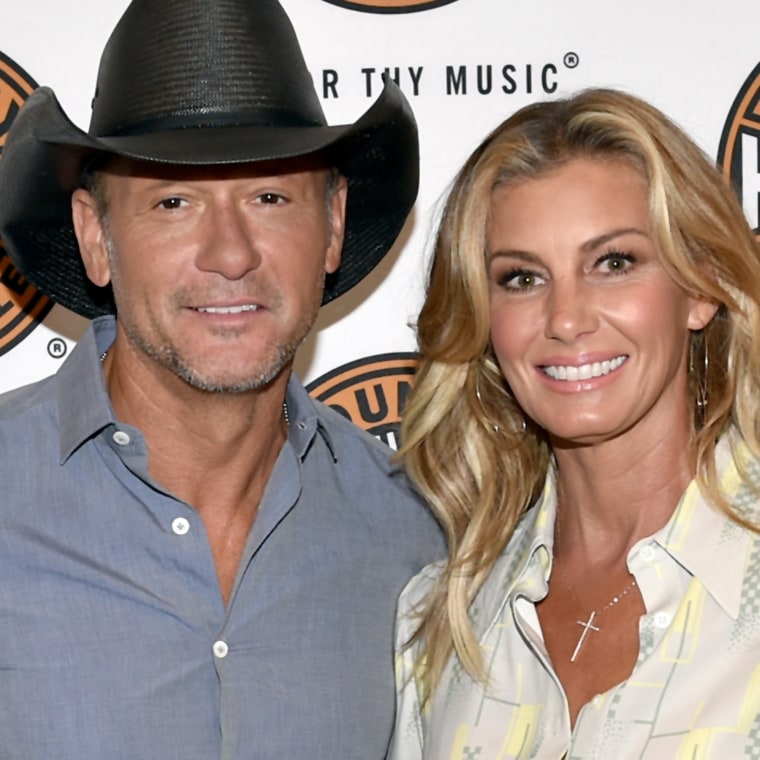 After nearly 22 years of marriage, the couple still enjoys making music and sharing the stage with one another.
Last October, they released their first album of duets, "The Rest of Our Life," and in July they wrapped their 15-month-long hit "Soul2Soul: The World Tour."
Making music together, the couple told "People," helps keep the spark in their marriage.
"It's such a rare thing to be able to experience what we do for a living, and to do it together really feels like all the moments are special," McGraw said
Added Hill, "I watch him perform and still to this day I'm awed by it."