Tim McGraw took the stage alongside wife Faith Hill for a concert in Dublin, Ireland, Sunday night, but the country crooner collapsed after belting out one of his biggest hits.
McGraw and Hill were performing as headliners at the Country to Country Festival when, according to Rolling Stone, he dropped to his knees following a rendition of his No. 1 hit "Humble and Kind."
After a break, Hill returned to tell fans what had happened — and called off the remainder of the show.
"We've all been a little bit dehydrated traveling so much, and he's been super dehydrated," she told the crowd. "And I apologize, but I made the decision that he cannot come back out on stage."
The audience cheered the decision and chanted, "Get Well, Tim!"
Hill responded, "Drink water, keep yourself hydrated," before she performed a portion of a gospel song to close out the set early. She then vowed that the couple would return to Dublin.
After the incident, a representative released the following statement: "Tim McGraw was suffering from dehydration in Dublin this evening at the C2C show. He was attended to by local medical staff on-site and will be fine. He and Faith thank everyone for their love and support and look forward to seeing their Irish fans again soon."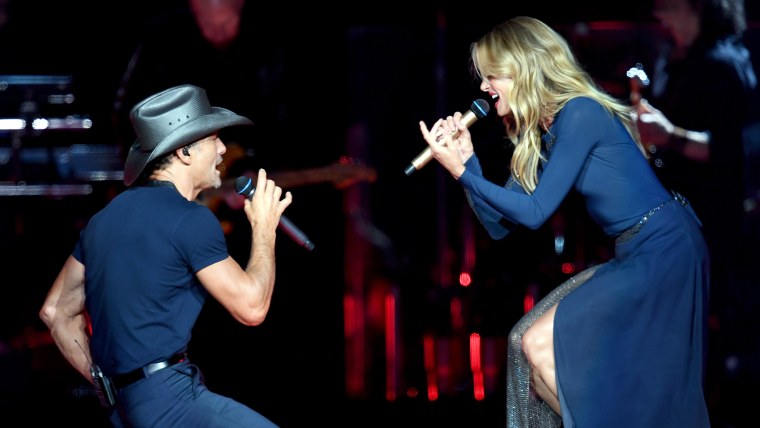 Until then, it's American fans who'll get to see the couple share the stage next.
McGraw and Hill's joint "Soul2Soul" resumes in May, in Richmond, Virginia, and they'll work their way across the country through July.
The country music superstars have been married for 21 years and have three children. Last year, they released "The Rest of our Life," their first collaborative album together.