Tiffani Thiessen starred on not one, but two hit '90s teen shows. So when the actress, 41, participated in a Q&A with fans on Reddit Wednesday to promote her new culinary show, "Dinner at Tiffani's," she fielded plenty of questions about her time playing popular cheerleader Kelly Kapowski on "Saved by the Bell" and femme fatale Valerie Malone on "Beverly Hills, 90210."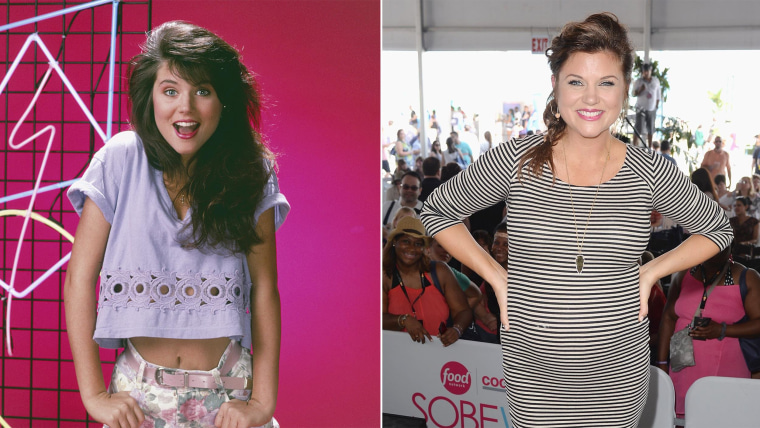 Here are five fun tidbits we learned from Thiessen.
1. It's impossible to choose between Mark-Paul Gosselaar (Zack on "SBTB") and Jason Priestley (Brandon on "90210") — especially when it comes to kissing skills."Um... oh gosh, that's such a hard question," she said when asked which actor she preferred locking lips with. "It depends on if you're asking a 16 year old little girl, or someone a little bit older! I can't pick just one. I love them both."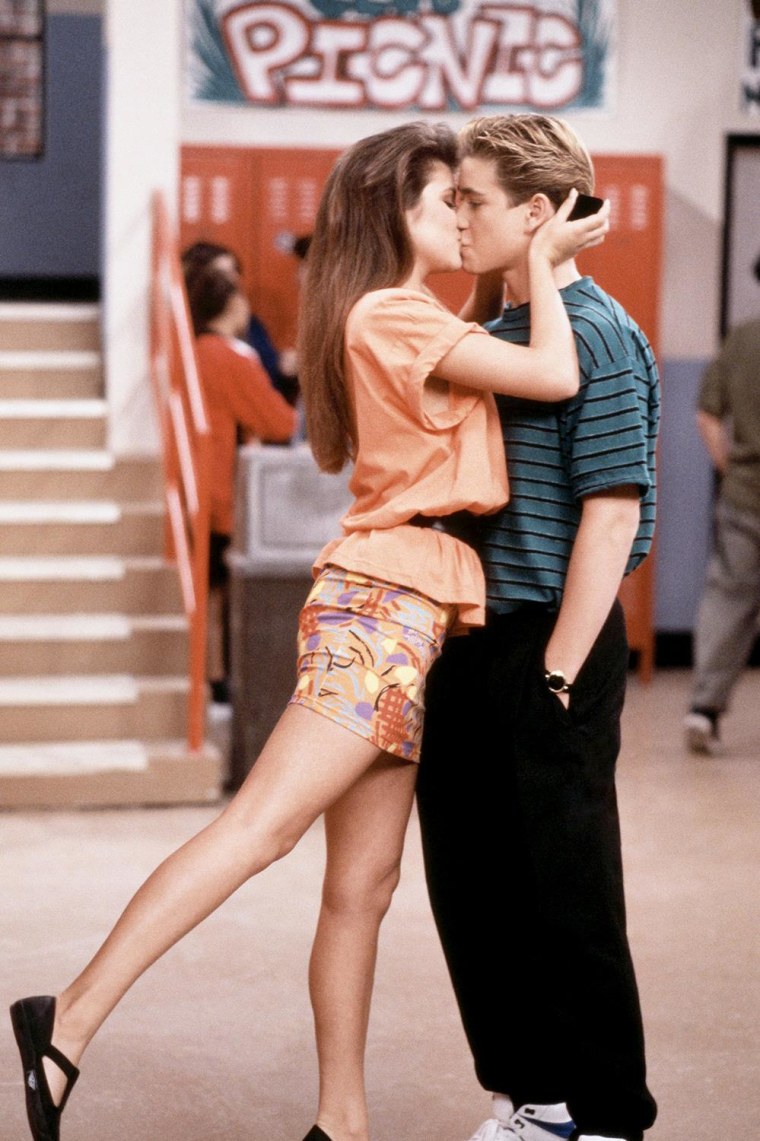 2. Playing bad girl Val sometimes got her into trouble."Probably the most memorable fan interaction was in Las Vegas, with a woman who had a little too much to drink, and thought that I was really Valerie Malone and wanted to pick a fight with me. As my mother taught me, I walked away like a lady."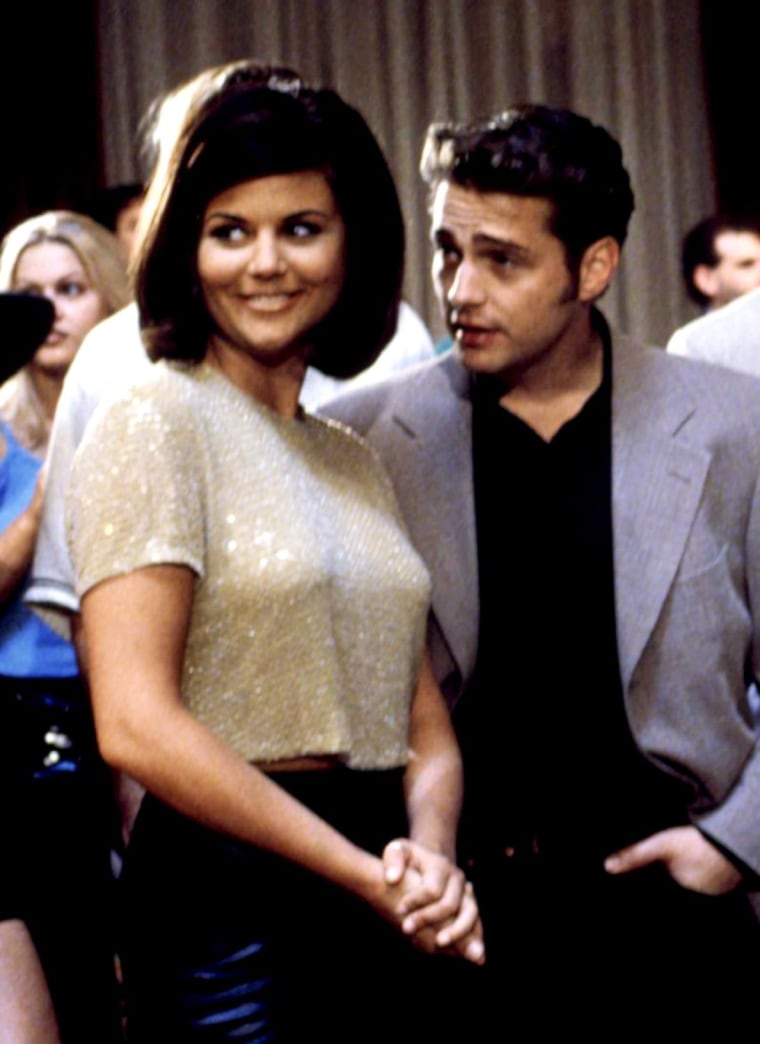 3. It's still pretty weird seeing young fans wearing Kelly Kapowski T-shirts."Those shirts are floating around all the time. It's quite interesting to see that old face of mine (even though it's a young face). It's kinda surreal at times. It's funny to see how popular that character has become and still is for 25 years."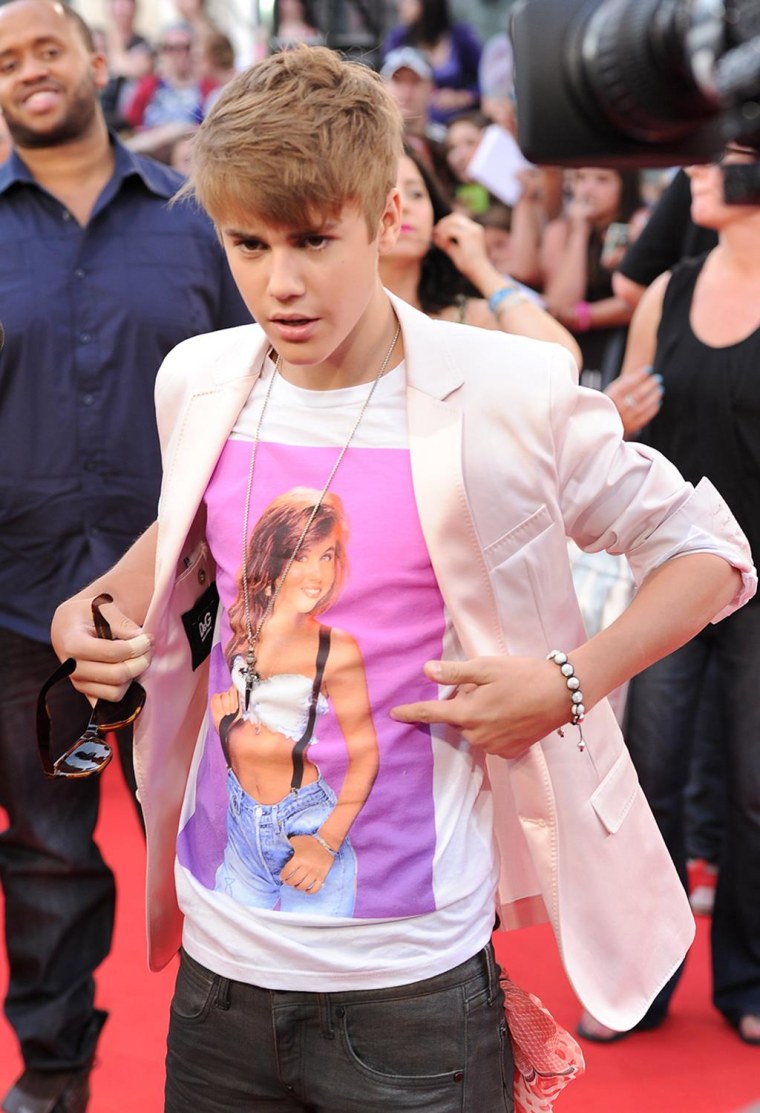 4. She still keeps in touch with the "Saved by the Bell" gang, whom she recently reunited with on "The Tonight Show.""We all had a blast! I'm a huge fan of Jimmy Fallon, and it wasn't too hard to be convinced to do something like that with him. I think they'd been pressuring us for the last couple years to do a reunion, and it felt like this was the right time to do it. I keep in contact with all three of those people — Mark-Paul, Mario [Lopez] and Elizabeth [Berkley] — and you'll actually see Mario and Elizabeth on 'Dinner at Tiffani's'!"
5. If Kelly Kapowski were around today, Thiessen thinks she'd have a lot of kids."[Kelly is] very close to her family, and I can say that's a similarity," said Thiessen, who is currently expecting her second child. "I remember her having a lot more brothers and sisters than I did. I only had two, but she had a ton. That's why if you asked where Kelly is today, I feel like she would probably have a ton of children."
And in case you ever wondered whether Thiessen anticipated "Saved by the Bell" becoming such an enduring pop-culture staple when she first auditioned more than 25 years ago, the answer is a resounding no. "Never. Ever ever ever. NEVER!" she said.