Tia Mowry showered her twin sister, Tamera Mowry-Housley, with love in honor of the former "Sister, Sister" stars' 45th birthday on July 6.
Mowry posted a carousel of cute throwback pics of the pair on Instagram, writing, "Happy birthday to my other half! @tameramowrytwo.
"45 years of so many shared memories, laughs, and love with many more to come," she continued. "You are a light in the lives of so many, including mine, and I could not have asked for a better sister and friend."
She concluded her post, "Cheers to many more years of sharing this day with you!"
Mowry-Housley sent the birthday love right back to her sister in her own heartfelt tribute. Next to a pair of throwback photos of the duo, along with a more recent pic, she wrote, "Happy Birthday to my sissy @tiamowry! I love you so so much!
"Your strength, authenticity, and love are so admirable! Cheers to another year around the sun!" she added. "So grateful to share this special day with you! Enjoy your day! You DESERVE IT!"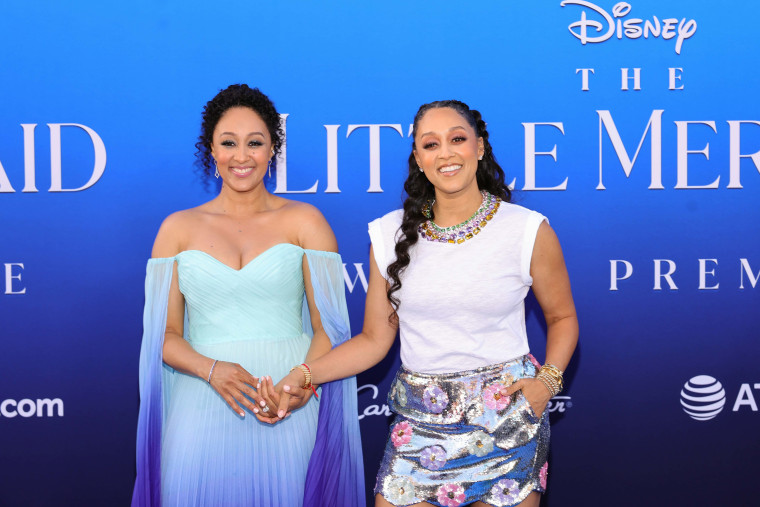 Mowry and Mowry-Housley played twins Tia Landry and Tamera Campbell on "Sister, Sister," which aired from 1994 until 1999.
The duo went on to star together in several more projects, including the 2000 comedy "Seventeen Again," the 2005 Disney Channel movie "Twitches" and its 2007 sequel, "Twitches Too," and the reality series "Tia & Tamera," which aired from 2011 to 2013.
Just last month, Tia Mowry posted a hilarious TikTok video that showed her challenging her children to guess which "Sister, Sister" character was their mother and which was "Auntie" Tamera.
Mowry's son, Cree, who turned 12 on June 28, failed the test. Making matters worse, he backed up his answer with erroneous information.
"Because you have that small mole right there," explained Cree, pointing to his own face and then to his aunt's face on the TV screen.
"I don't have a mole! Your auntie has a mole!" Mowry replied.
Mowry's younger child, daughter Cairo, 5, nailed her answer on the first guess.
"Yay!" Mowry yelled.
Apparently, Cree didn't appreciate the fuss his mom made over his little sister because he then placed his hand over his mom's camera to put a stop to the game.
Mowry playfully captioned her video, "Seeing if my kids can tell which one's their mama. Someone was a sore loser tonight."