"Beverly Hills, 90210" turns 25 on Oct. 4 — and the long-running series' anniversary prompted us to look back at a TODAY segment featuring one of its most devoted cast members: Tori Spelling, who remained on the show for all 10 seasons.
When Spelling visited TODAY in 1995, she opened up to Bryant Gumbel about being typecast as Donna Martin, who had plenty of unforgettable moments ("Donna Martin graduates!") but rarely veered from her good-girl persona.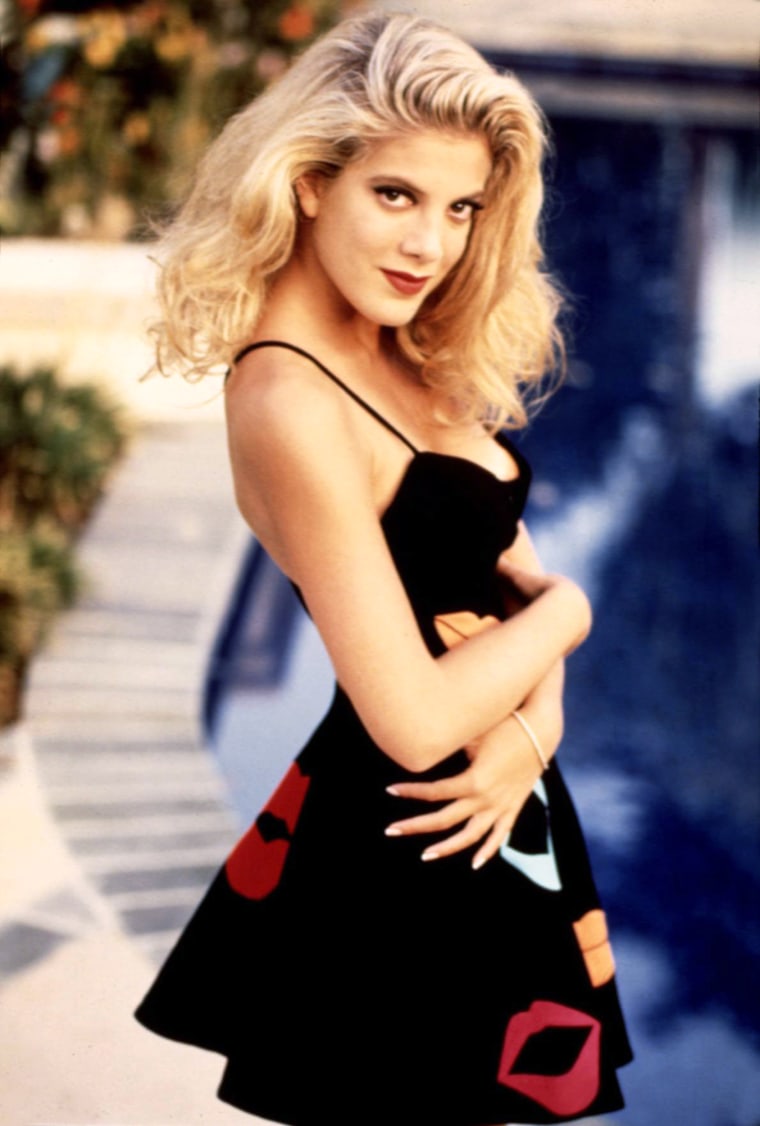 "My character on '90210' is so sweet and innocent and naive that I think an actress worries after five years of playing that character, that that's the role you're going to carry from now on," Spelling said. "My first TV movie that I did before this, I got to play a 'bad' character, so that kind of opened up the doors a little."
However, Spelling was quick to add that she had no plans to leave "90210."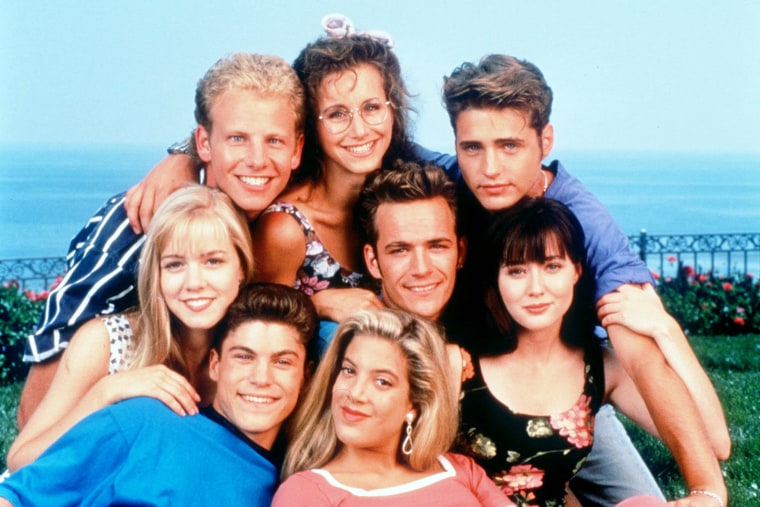 "With a hit show, you want to stay with it," she said. "Why bite the hand that feeds you and leave? It started my career, and I'll stay with it till it ends."
RELATED: 'Unauthorized 90210' actor on playing Luke Perry, how original cast will react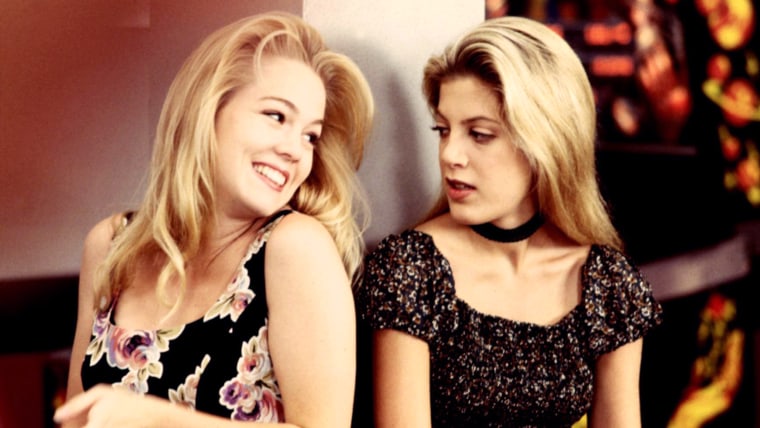 And as for her status as the daughter of legendary TV producer Aaron Spelling, Tori said she'd come into her own as an actress.
"I think I've proved myself," she said. "I've worked hard. Not that many people credit me with that."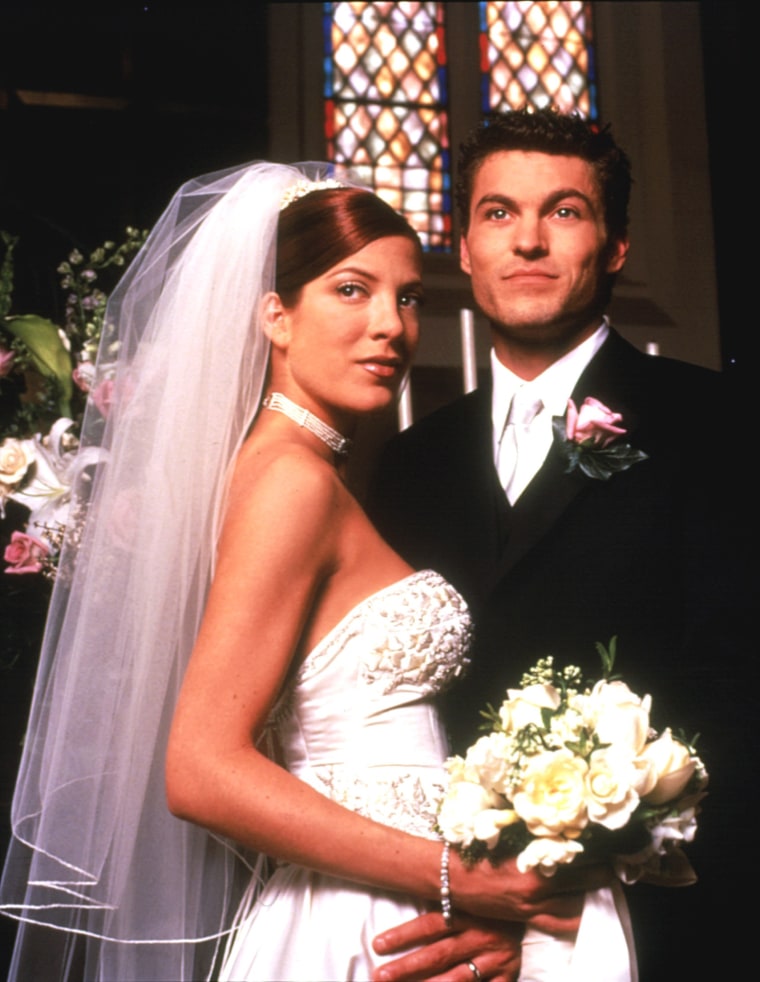 The rise to fame of Spelling and her co-stars will be chronicled in Lifetime's "The Unauthorized Beverly Hills, 90210 Story," set to air Saturday.
The network just announced that Spelling will appear in a one-hour special, "Tori Spelling: Celebrity Lie Detector," after the movie, answering "burning questions" about the cast's behind-the-scenes drama.