Brace yourself: It's been 12 years since "The Princess Diaries 2: Royal Engagement" was released. Now, hang on to your tiara: A third film in the franchise is set for coronation!
Yep, according to franchise director Garry Marshall, "Princess Diaries 3" is already being planned. They just have to wait for one small matter to resolve first.
"I was with Anne Hathaway a couple weeks ago, it looks like we want to do 'Princess Diaries 3' in Manhattan," Marshall told People magazine. "Anne Hathaway is very pregnant, so we have to wait until she has the baby and then I think we're going to do it."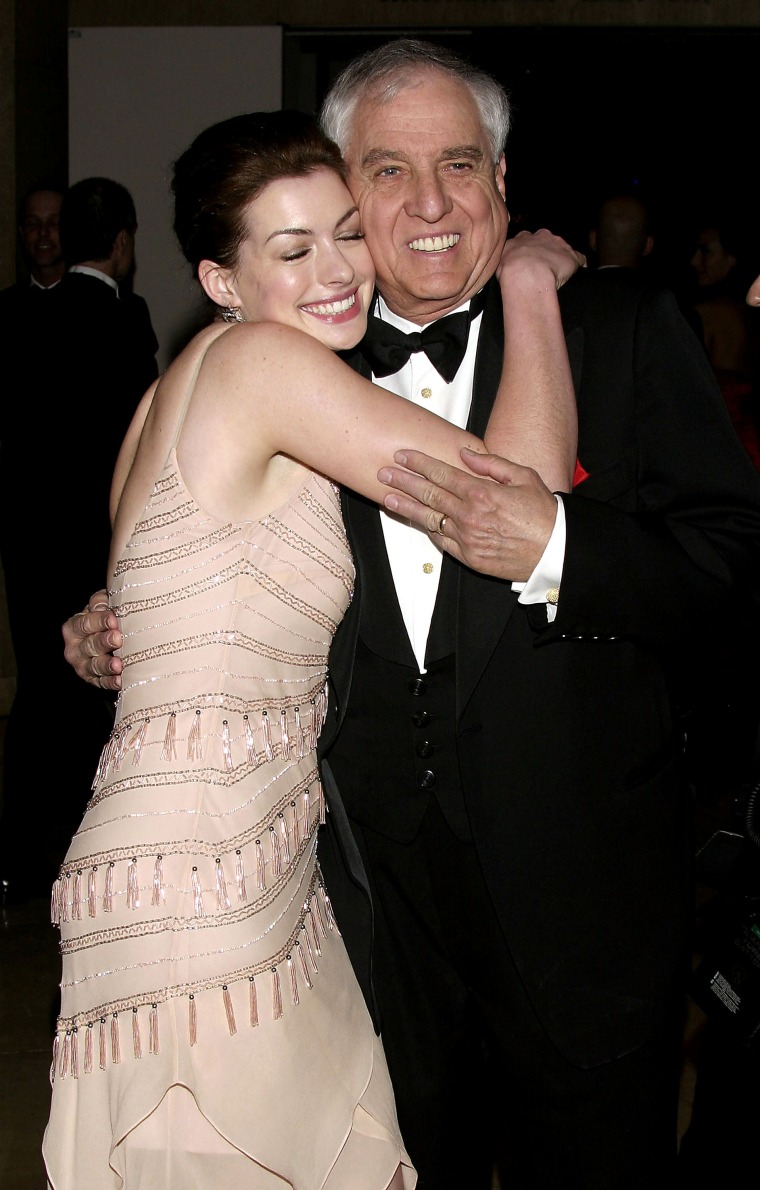 MORE: Historic firehouse from 'The Princess Diaries' for sale
That's news fit for a queen! Or at least a princess. As you may recall, the first movie (based on Meg Cabot's novels) jump started Anne Hathaway's career starting in 2001, and told the tale of a teenager who learns she's heir to the throne in the fictional country of Genovia. Fortunately, her grandmother, the Queen Dowager (played by Julie Andrews), is there to guide her.
The second film, released in 2004, focused on Hathaway's character preparing to ascend to the throne and find a suitable husband (and falling for a character played by Chris Pine).
The films were box office successes, raking in over $287 million worldwide combined.
MORE: Meg Cabot to bid adieu to her 'Princess' series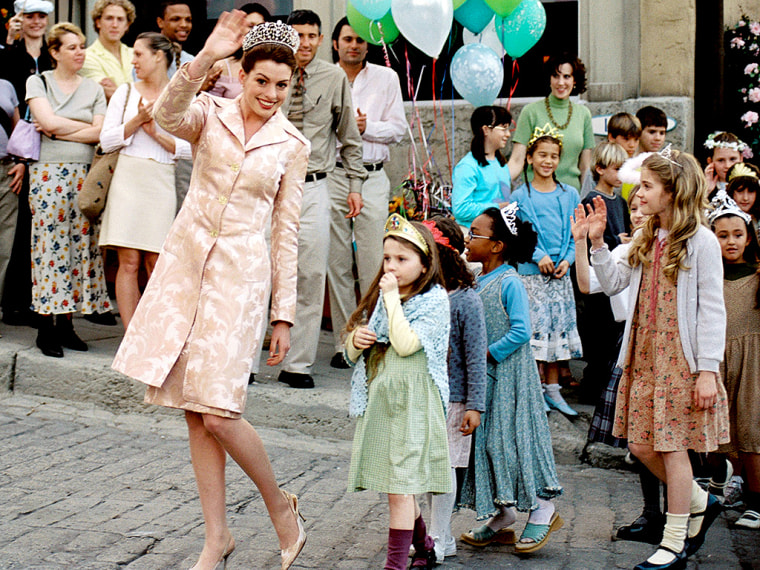 So what are the chances the new film will find Hathaway and Pine together again? "Maybe," said Marshall. "He's quite big now, you know."
But we think Marshall has an in with the "Star Trek" actor. "His father I know, I've seen him in plays," said the director. "Chris Pine and my kids went to similar schools, so I knew him as a kid."
Plus, Marshall has cast Pine's father in his new film "Mother's Day"!
There are no start or release dates for "Princess Diaries 3," but that's OK. We'll just keep our fingers crossed that a little royal magic is on the way.
Follow Randee Dawn on Twitter.