Before being cast in the movie series based on Veronica Roth's "Divergent" books, Shailene Woodley and Theo James might not have known each other that well — but that's definitely changed. Just ask them!
TODAY's Savannah Guthrie pinned down the duo in a "Newlywed Game"-style Q&A to find out just how well they know one another after shooting the second film in the series, "Insurgent."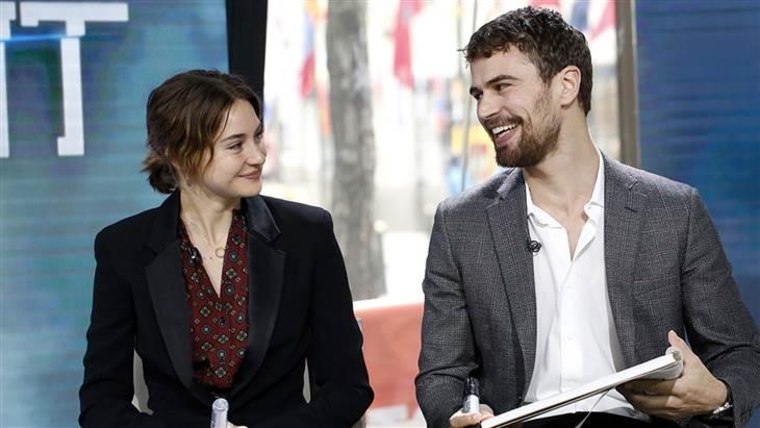 What did a ruby necklace and red wine have to do with it all? Check out the video to see!
"Insurgent" is due in theaters on March 20.
Follow Randee Dawn on Google+ and Twitter.
This article was originally published Mar. 16, 2015 at 9:38 a.m. ET.