The cast of the "Back to the Future: The Musical" had a special guest pop into a recent rehearsal.
On June 6, Christopher Lloyd, who portrayed Doc Brown in the beloved 1985 sci-fi, adventure flick, surprised the actors and crew behind the upcoming musical adaption. 
Lloyd, 84, greeted the performers who have big shoes to fill as they take on the roles of Doc, Marty McFly, Biff Tannen and more iconic characters from the film.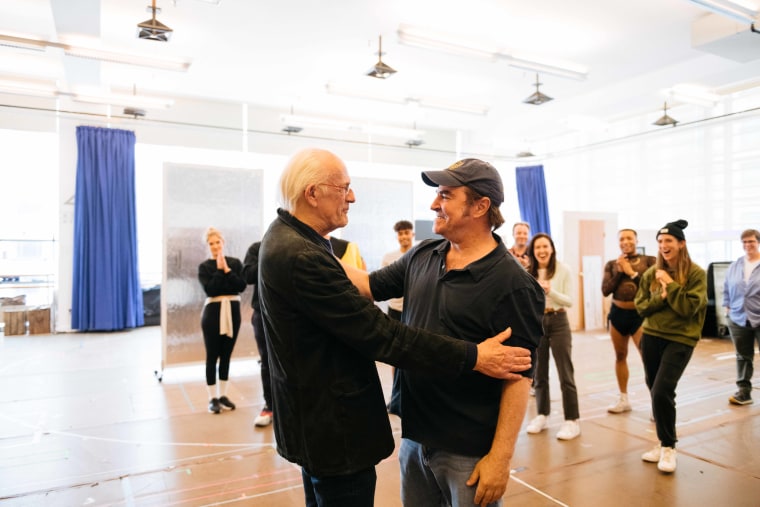 Tony Award-winner Roger Bart has been cast as inventor and scientist Doc Brown in the musical. In one photo from the visit, Lloyd embraces the actor who will soon put his spin on the kooky character. 
Bart previously played Doc in the show's West End production in London. 
Another photo shows the "Who Framed Roger Rabbit" star chatting with Broadway's version of Marty McFly, portrayed by actor Casey Likes. Michael J. Fox famously played the time-traveling California teen in the hit franchise.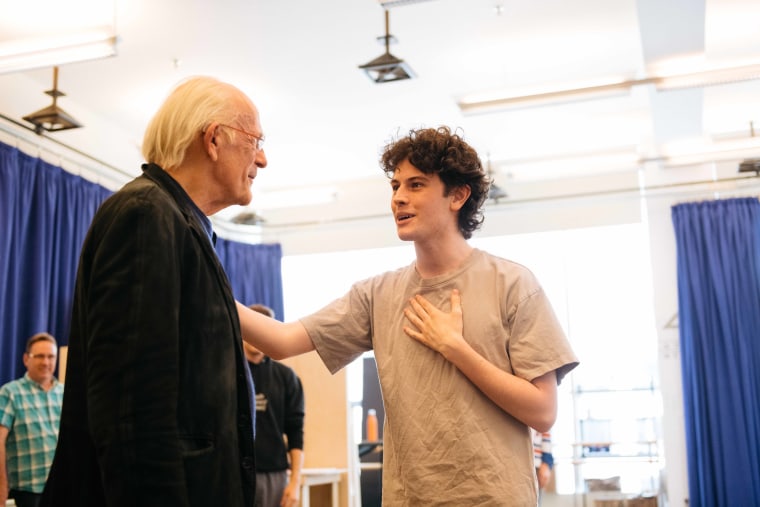 Bob Gale, who helped pen every film in the "Back to the Future" trilogy, reunited with Lloyd during the rehearsal, too. Gale returned to the franchise to write the musical.  
Lloyd also posed for a group picture with the entire Broadway company.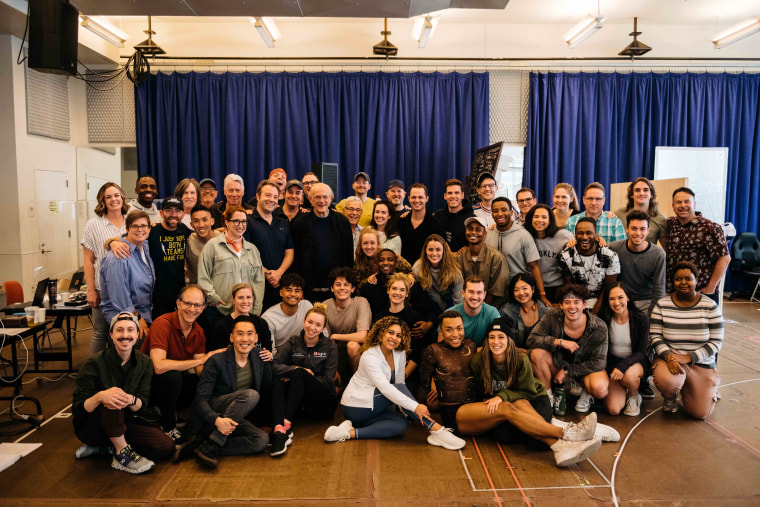 "Back to the Future: The Musical" will begin performances on June 30 before making its official debut at Broadway's Winter Garden Theatre on August 3, according to the show's official site. 
Although Alan Silvestri and Glen Ballard wrote new music for the musical, the production will include songs from the movie, like "The Power of Love" and "Johnny B. Goode," as well. 
"To paraphrase Marty McFly, you guys are ready for this, and your kids are gonna love it (too)!" Gale said when he teased what fans can expect from the production last year. "Regardless of whether you've seen the original film, "Back to the Future: The Musical," with its outstanding performances and incredible stagecraft, will delight and enthrall you, your kids, your parents, and everyone you know!"
Lloyd previously showed support for the musical when he announced its arrival last year. 
In October 2022, Lloyd appeared in a video with Bart as they discussed the DeLorean, the vehicular time machine from the movies. 
"Looks like it's got about 3 million miles on it and all this stainless steel," Bart said, tapping the car's hood. "Great Scott! Can this thing really do 88?"
The original Doc stepped into frame and replied, "Trust me." 
Lloyd spent time with the Broadway versions of Marty McFly and Biff Tannen a few days after he reunited with "Back to the Future" co-stars Fox and Tom Wilson for Fan Expo Philadelphia.
The trio attended the fan event together and participated in a Q&A where they reminisced about the popular movie. 
Fox shared photos from their weekend together on Instagram. 
"To the city of brotherly love, thanks so much!" the 61-year-old actor wrote in the caption. "Great fans @fanexpophiladelphia, great food at @middlechildclubhouse, fantastic time, we will be back!"