This week marks the 30th anniversary of the premiere of "The Golden Girls," the beloved NBC sitcom that gave us some of the funniest, boldest female characters in TV history. Though it's been 23 years since the last episode ran, Dorothy, Rose, Blanche and Sophia have hardly faded from pop culture's memory.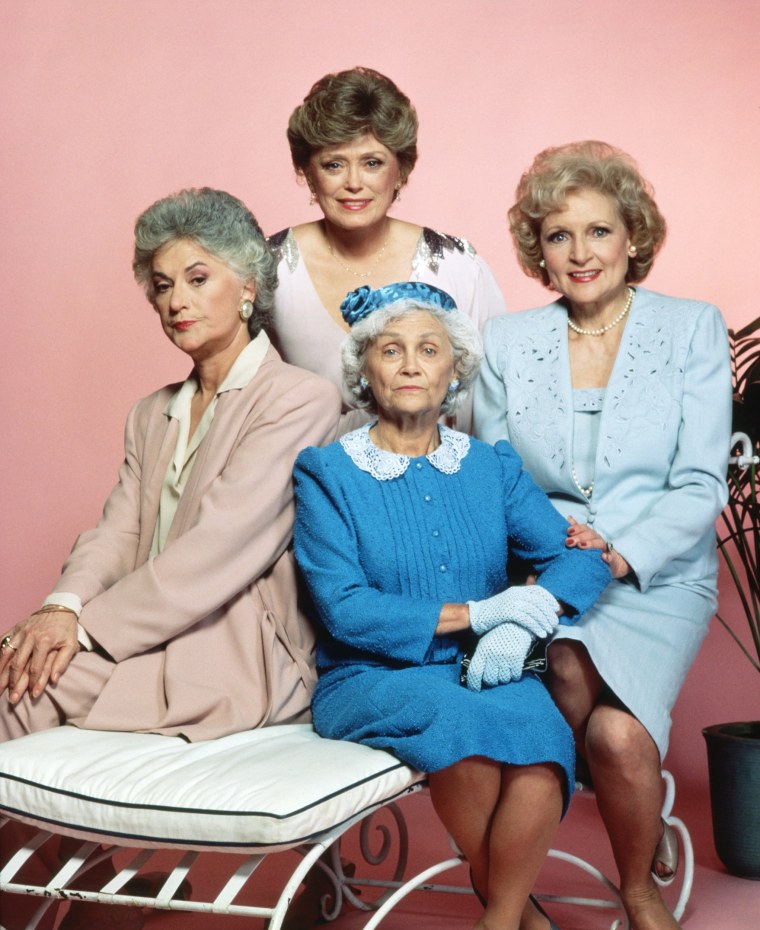 People of all ages adore "The Golden Girls," and some of them are even making art as a testament of their love.
Take Mike Denison, a 37-year-old artist based in Stoneham, Massachusetts. In honor of the show's 30th anniversary, Denison has unveiled a special portrait exclusively on TODAY.com. (As the enthusiastic writer of this story, and a devout "Golden Girls" fan, I'm excited to say that I will soon be the proud owner of this piece.)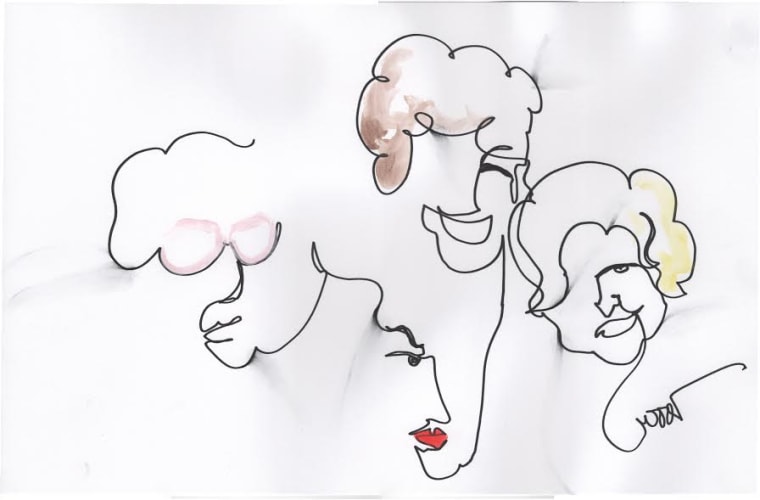 Denison got hooked on "The Golden Girls" at an early age, having originally watched episodes with his grandmother as a kid.
"I thought then, as a child, that [the show] was hysterical and it stuck with me ever since," Denison told TODAY.com "I hadn't been making any art for some time and the notion hit me to draw Bea Arthur every day for a year after I had painted a portrait of the girls for my friend, Ryan. I needed a creative push and that seemed to fit."
RELATED: Quiz: Which 'Golden Girls'-inspired cheesecake should you eat?
#BeaADay, the first of Denison's "Golden Girls"-inspired projects, was launched in September 2013. Every day for one year, Denison created an original portrait of Bea Arthur as she looked playing Dorothy, the rigid schoolteacher whose deadpan sarcasm is the stuff of comedy legends. Denison posted his work on social media, which attracted press and an ample fan following. He's got close to 10,000 followers on Twitter.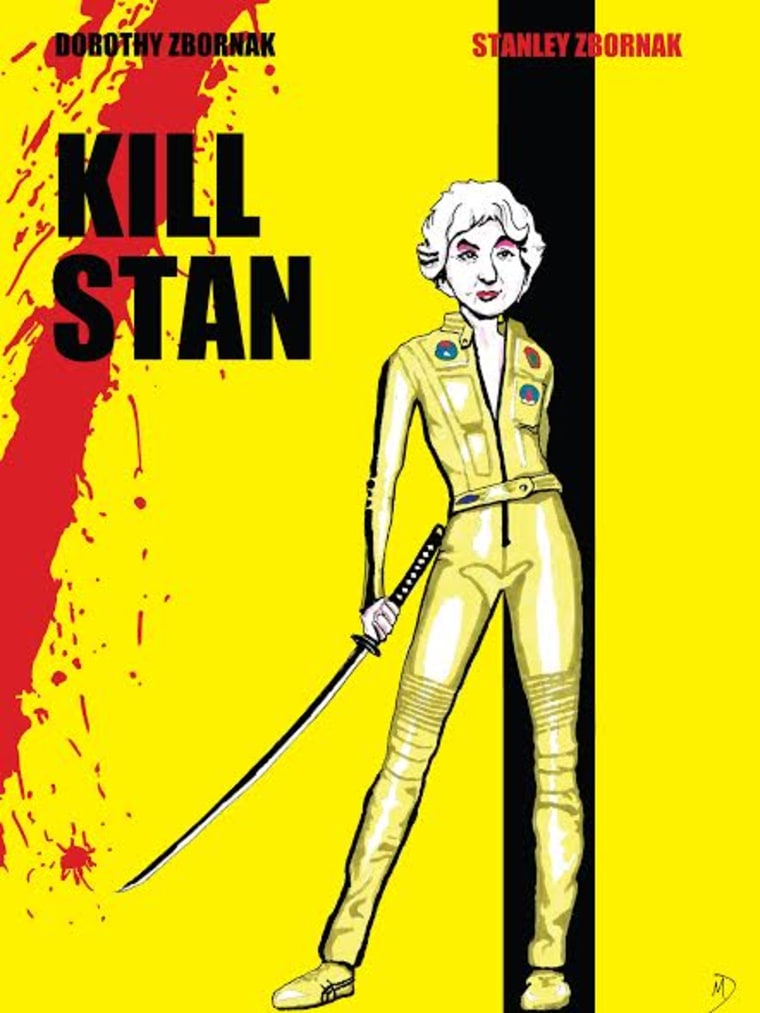 When that project was completed, Denison kicked off #BettyADay, a similar project that saw him drawing daily pictures of Betty White, who played the lovably naïve Rose.
"I'll try to come up with some pun or pop-culture mash-up," Denison said of his artistic process. "Lately I've been doing [the drawings] with ink utilizing a one-line drawing technique where I don't lift the pen off of the paper until the initial illustration is complete. Then, I might add some watercolor or ink splatter as I see fit. I sometimes also use pencil or gouache for my more traditional pieces."
RELATED: Amazing 'Golden Girls' Lego set designed by a fan could soon become a reality
The #BettyADay project just came to an end, after its year-run, earlier this month. Though Betty White isn't among the nearly 10,000 users who follow Denison on Twitter, she's taken appreciative notice of his work.
"I happened upon a 'Draw Betty White as a Superhero' contest and submitted a piece and soon got an email: 'Betty White has selected your drawing as the winner!' She signed it for me and it hangs in my workspace," said Denison.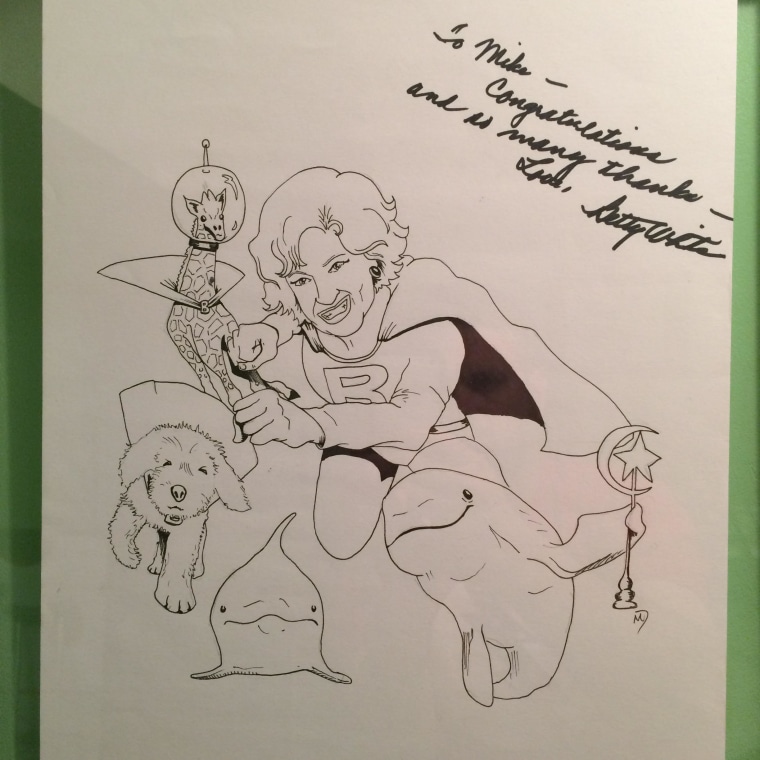 Denison is currently at work on #RueTheDay, making a new sketch of Rue McClanahan every day. He's also still launched #BeaADay2, claiming that he feels like he still has some Bea inspiration left in him.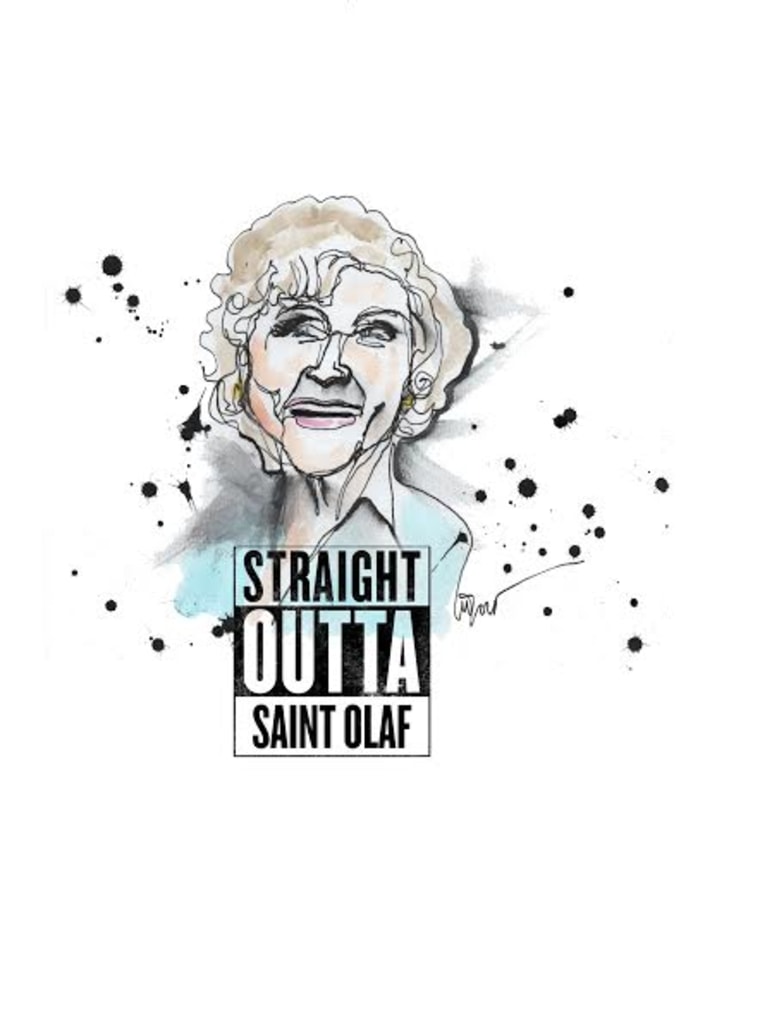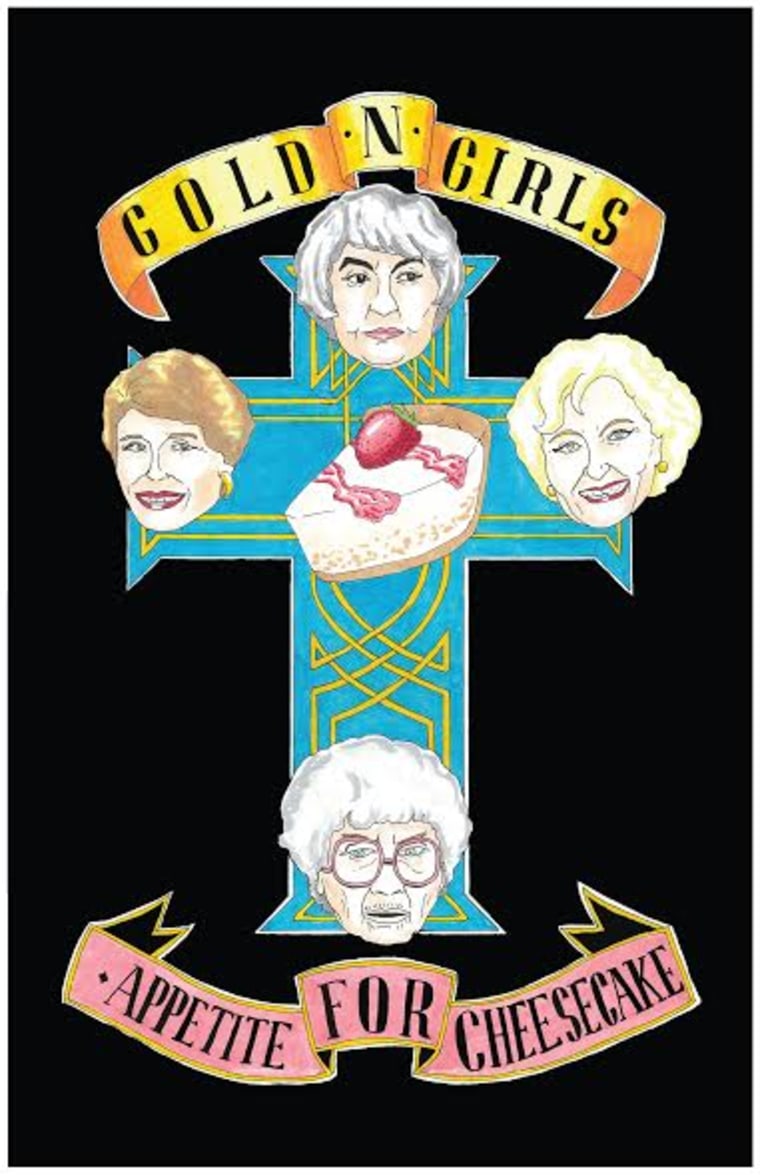 "I won't know what's next until late next summer," Denison said of his future. "I'll feel incomplete if I don't take on Estelle Getty, but I'm trying to not think about that yet."
Check out more of Mike's work here, and buy your own original prints here.
If you're looking for other "Golden Girls"-inspired art, there's no shortage of options on Etsy. Wendy Scott of Kansas City makes candles similar to the Sacred Heart of Jesus candles, which feature images of "The Golden Girls" characters in cloaks similar to that of the Virgin Mary. She sells the candles for $13 on her Etsy shop, Kitschup Creations.
"I design them as parody art and the candle seemed like the perfect canvas for them," Scott told Today.com. "I think it's a pretty good statement on today's society and celebrity idol culture."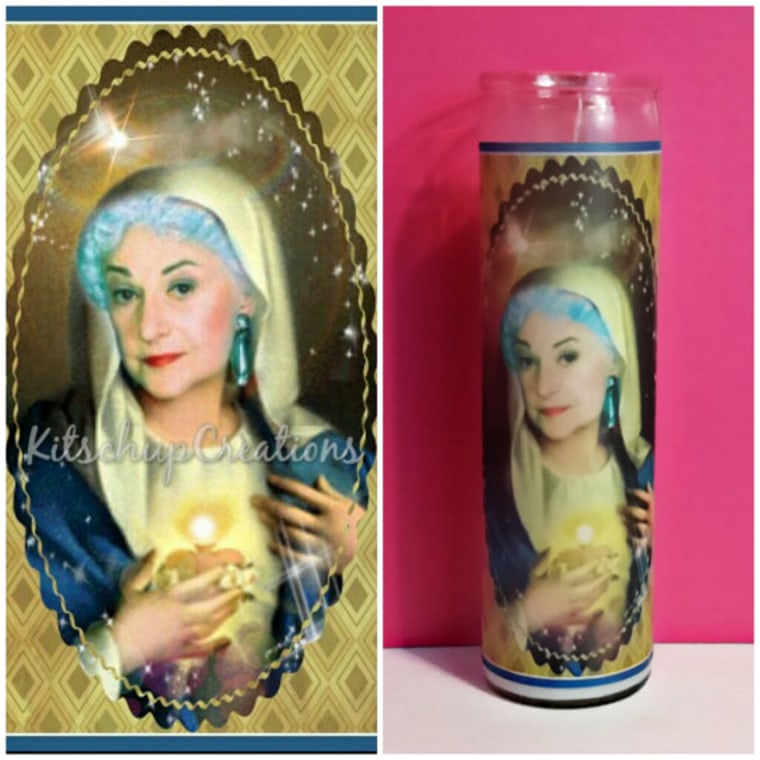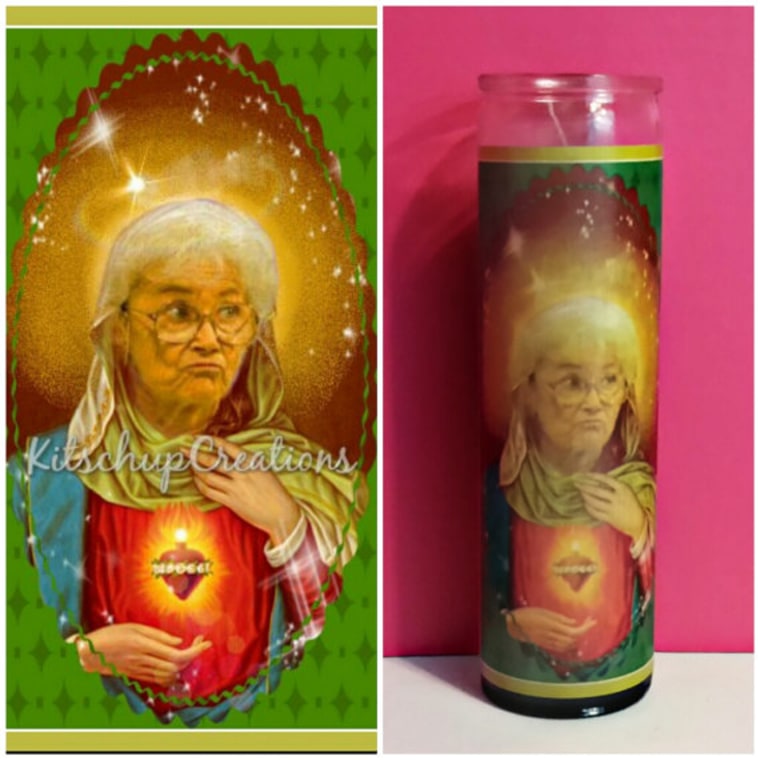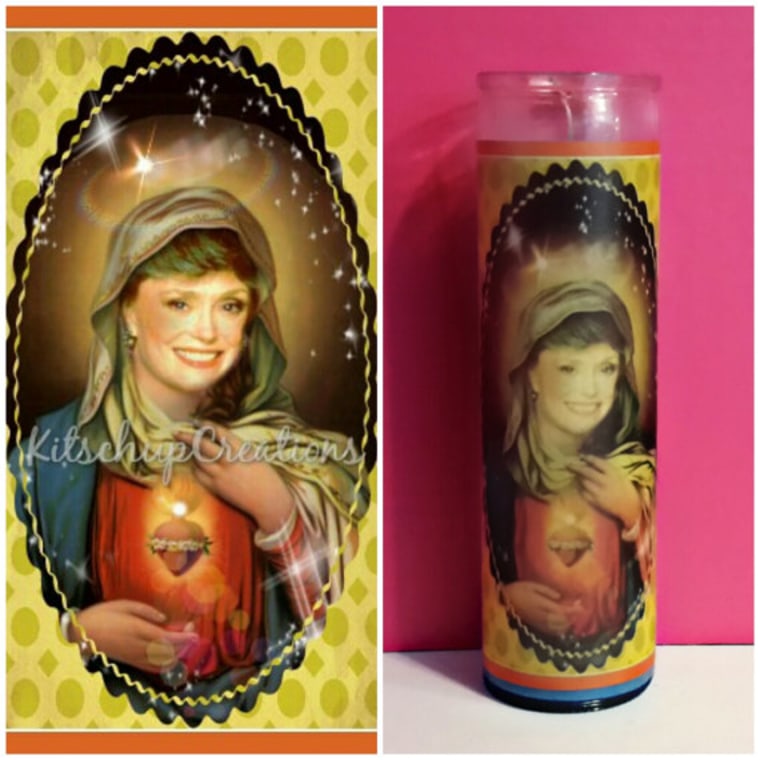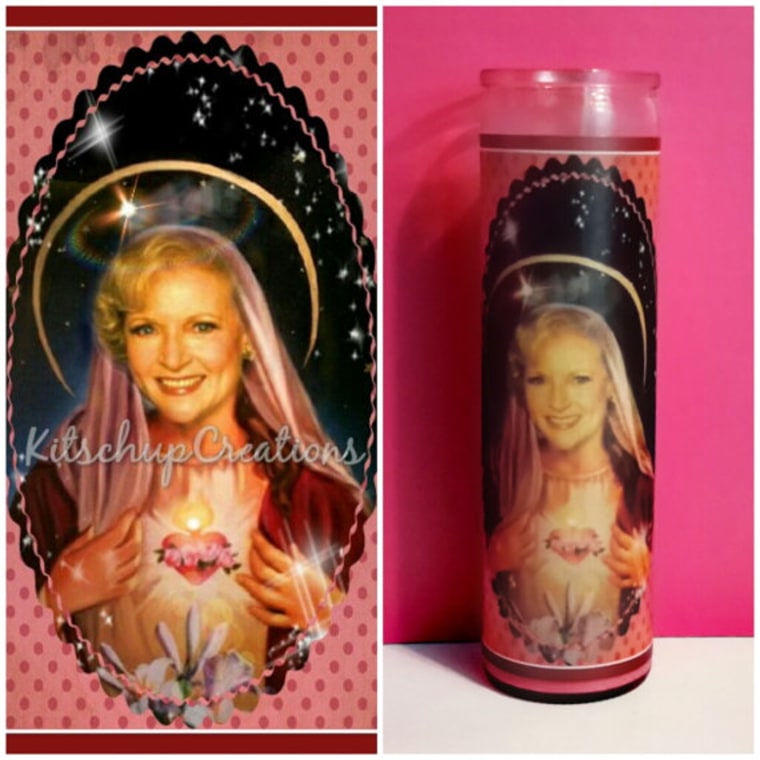 You can also find "Golden Girls Christmas ornaments made by Daniel Mahler, amigurumi dolls made by Adwoa Cooper, cross-stitched pictures by Josh Lamon, and plenty more where those came from!