The TV Land Awards honor the best of television, and for the 2015 ceremony, which took place last weekend in Beverly Hills, host Terry Crews made sure to honor one small-screen icon before a single TV trophy was handed out.
During the show opener, the "Brooklyn Nine-Nine" star performed a lip-sync roundup of classic TV theme songs, and when he got around to "The Golden Girls" track, he couldn't resist serenading beloved star Betty White.
The 93-year-old, who was on hand to receive a well-earned Living Legend award, appeared to appreciate Crews' enthusiastic take on "Thank You for Being a Friend" (as well as the smooch he planted on her cheek).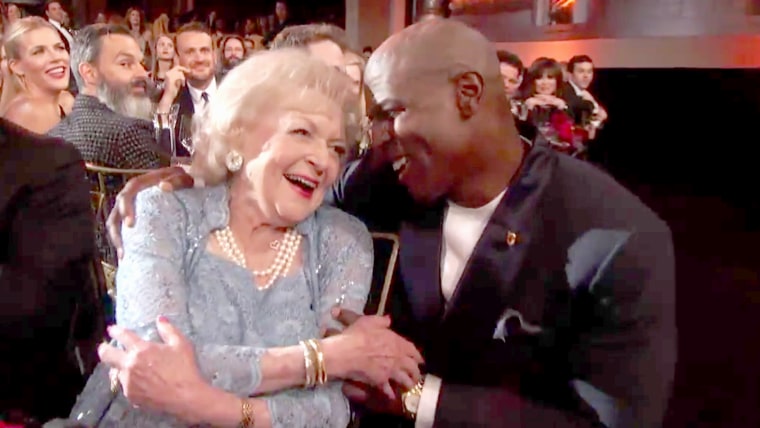 Check out the clip to see Crews pay lip service to the memorable music from "The Munsters," "Friends," "The Fresh Prince of Bel-Air" and much more — and tune in to TV Land for even more. The TV Land Awards airs Saturday at 9 p.m. ET.
Follow Ree Hines on Google+.