As Steve Irwin achieved international fame as the Crocodile Hunter, his beloved wife Terri was right by his side every step of the way.
Terri, 52, paid a sweet tribute to the love of her life, who died in 2006, with a heartwarming throwback photo on Sunday, the couple's 25th wedding anniversary.
"I miss you so very much, and I am grateful every day for the time we had together,'' she wrote.
The two were married in 1992 and could often be found having adventures in the wilderness together on his television show.
Steve died at 44 when he was attacked by a stingray in Australia while filming a nature documentary.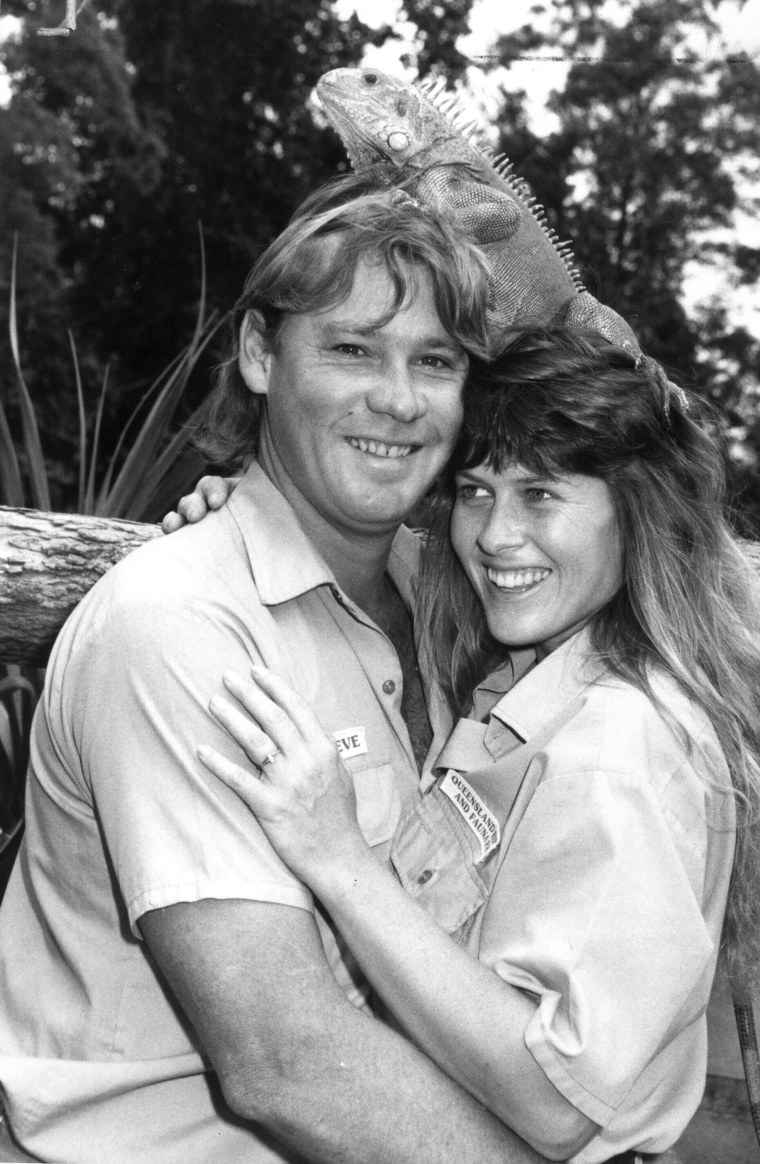 Terri revealed last year that she hasn't gone on a single date since Steve's death, saying "what we had was incredible."
The couple has two children, Bindi, 18, and Robert, 13. Both have carried on their father's mission of animal and wildlife conservation.
Robert, who bears a striking resemblance to his dad, appeared on "The Tonight Show" on Thursday, wowing host Jimmy Fallon with some furry friends he brought along, including a North American badger and a baby kangaroo.
Robert's appearance made Bindi a proud big sister.
Meanwhile, their parents' lasting love has clearly had a big effect on both children.
"My mum is still absolutely married to dad," Bindi said in an interview with KIIS FM's "Kyle and Jackie O Show" last year. "I really believe that each and every one of us has that one person in our life."
Follow TODAY.com writer Scott Stump on Twitter.