When "Crocodile Hunter" Steve Irwin died 10 years ago, his wife, Terri, lost the love of her life. Now, in a candid interview, the naturalist and author has revealed that she doesn't expect to find a love like that again.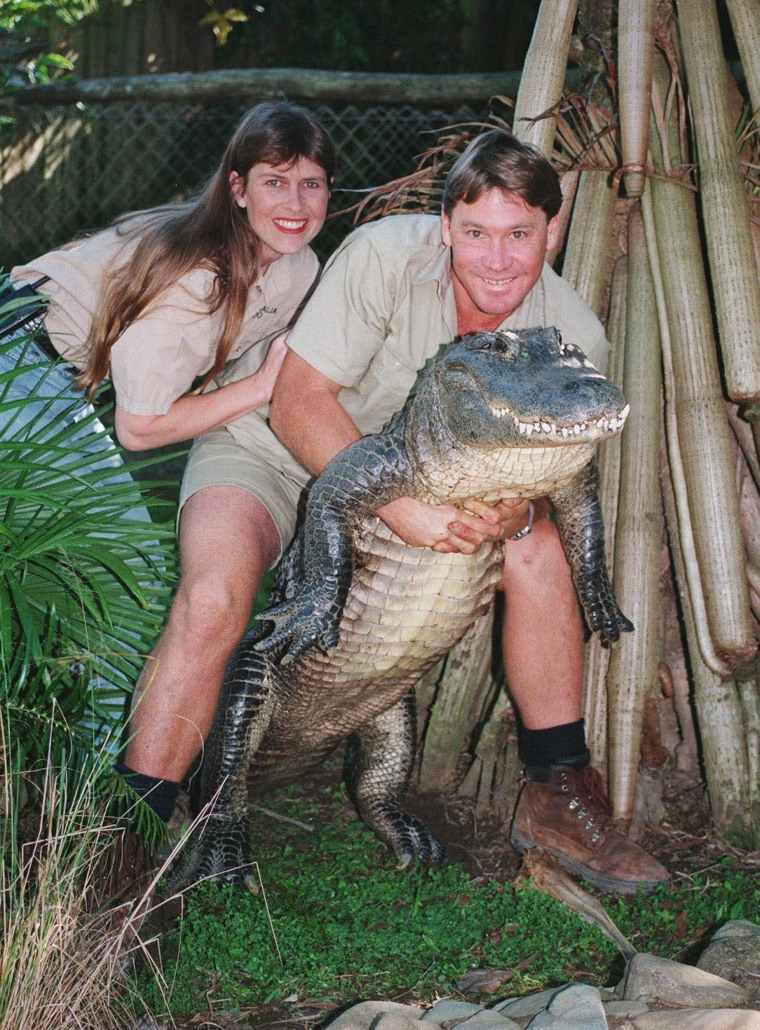 "I haven't been on a single date since Steve died," she told Australian Women's Weekly.
And that isn't something she says with regret.
"If I hadn't met Steve, I probably would never have married because I wasn't looking for love when I met him," she explained.
RELATED: Bindi Irwin posts emotional tribute to late father, Steve: 'We miss you so much'
The couple met in 1991, and they were wed after dating just eight months. They had two children together, daughter Bindi, 18, who's gone into acting as well as following in her father's conservationist footsteps, and son Robert, 12.
Irwin now looks back on the years with her husband with a sense of fulfillment.
"What we had was incredible," she recalled.
RELATED: Bindi Irwin gets her driver's license — behind the wheel of her dad's old truck
Earlier this year, when a tabloid report claimed Irwin had met a new man, Bindi Irwin spoke out on her mom's behalf, shooting down the rumor and explaining the truth.
"My mum is still absolutely married to dad," she stated plainly in an interview with KIIS FM's "Kyle and Jackie O Show." "I really believe that each and every one of us has that one person in our life."
Last year, Terri Irwin explained that she still felt "immense love and loyalty to Steve," telling Entertainment Tonight, "I've got great kids, I've got a very full life, and while I'm lonely for Steve, I'm not a lonely person."
Follow Ree Hines on Twitter.