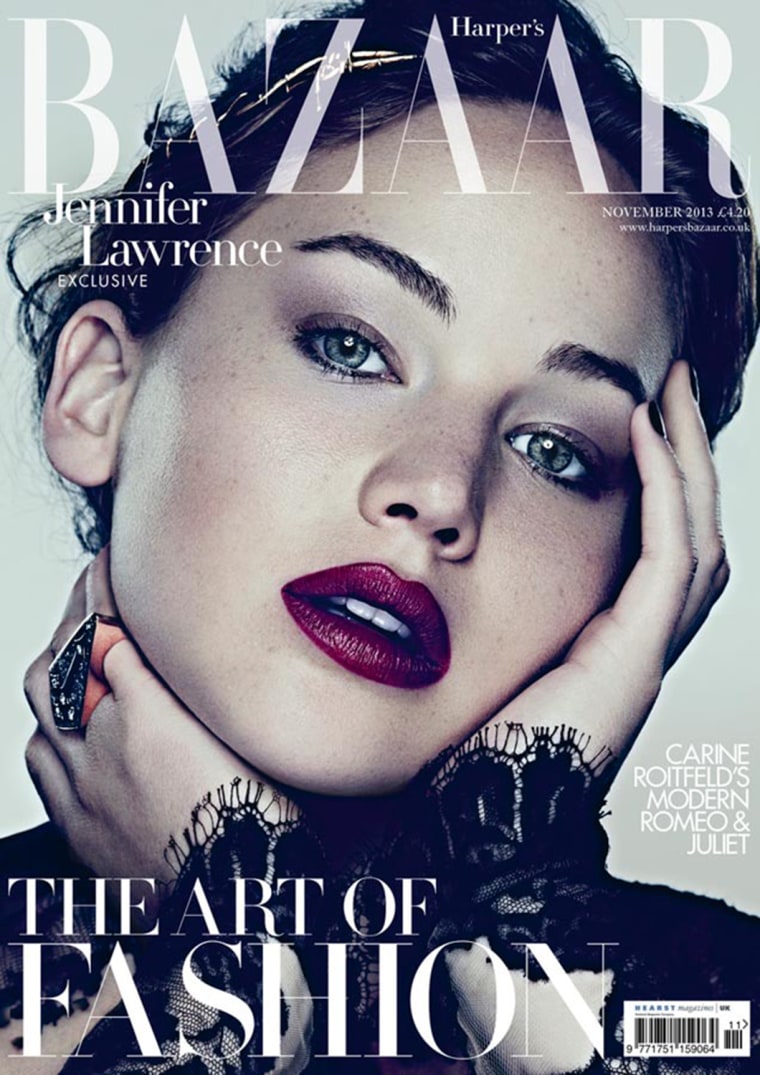 Jennifer Lawrence won an Oscar at just 22, but even she hasn't been safe from Hollywood critics. Lawrence told the November issue of Harper's Bazaar U.K. that she was once told she was too heavy to succeed in acting.
"Somebody told me I was fat, that I was going to get fired if I didn't lose a certain amount of weight," she told the magazine. "They brought in pictures of me where I was basically naked and told me to use them as motivation for my diet."
Naturally, the insults affected her, the actress said. "I was a little girl," she said. "I was hurt. It doesn't matter what accolades you get."
Lawrence also faced similar comments when she first played Katniss Everdeen in the first "Hunger Games" movie, with even the New York Times piling on.
Manohla Dargis wrote in the Times, "A few years ago Ms. Lawrence might have looked hungry enough to play Katniss, but now, at 21, her seductive, womanly figure makes a bad fit for a dystopian fantasy about a people starved into submission." And The Hollywood Reporter mentioned her "lingering baby fat."
But if those commentators read Lawrence's Bazaar interview, they'll find out that the actress has grown beyond being hurt by critics of her size, and has a blunt response for them.
"I know it'll never happen to me again," Lawrence said. "If anybody even tries to whisper the word 'diet', I'm like, 'You can go (expletive) yourself."