Calysta Bevier didn't look nervous when she performed on "America's Got Talent" Tuesday night. Maybe that's because, at just 16 years old, she's already faced something far scarier than stage fright.
The Ohio teen recently beat stage 3 ovarian cancer, and she channeled that battle into a moving rendition of Rachel Platten's "Fight Song."
"I kind of came here today to show people that, no matter what you've gone through, to keep chasing your dreams," she said just before the music started.
RELATED: 'The next Taylor Swift'? 12-year-old girl stuns judges on 'America's Got Talent'
Less than a minute into the song, audience members were out of their seats and giving the young singer a standing ovation — and tough critic Simon Cowell wasn't far behind them.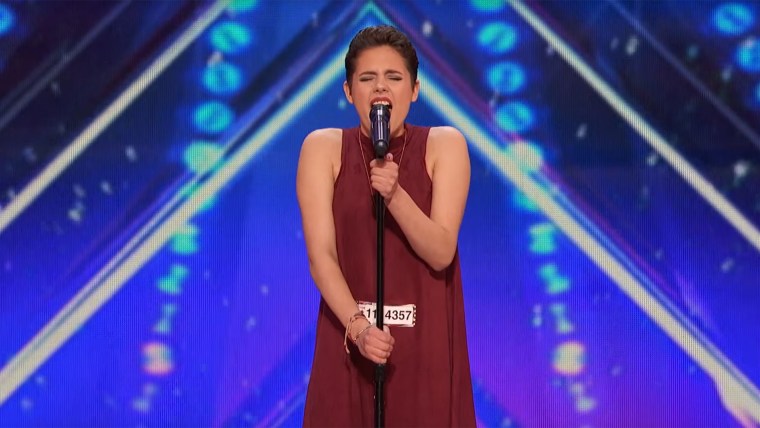 "Great things are going to happen to you," he said. "There's something about you."
RELATED: This 82-year-old headbanger proves that age is just a number on 'America's Got Talent'
Bevier is just the latest teen to get a ticket straight to the live competition. Mel B recently hit the buzzer for 13-year-old singer Laura Bretan, and Howie Mandel used his golden opportunity on 12-year-old singer-songwriter Grace VanderWaal, who Simon dubbed "the next Taylor Swift."
Follow Ree Hines on Twitter.