It doesn't take very much Taylor Swift-watching to know the superstar musician loves her kitties. They make regular adorable appearances on her social media accounts (and in an ad campaign).
Not this time, though: As Swift revealed in an Instagram photo over the weekend, one of her cats tore up her mama's gorgeous leg!
Fortunately, Swift had a great sense of humor about it: "GREAT WORK MEREDITH ... I WAS JUST TRYING TO LOVE YOU AND NOW YOU OWE ME 40 MILLION DOLLARS."
The $40 million reference? A joke referring to a tabloid report from earlier this month that claimed Swift had insured her legs for that amount.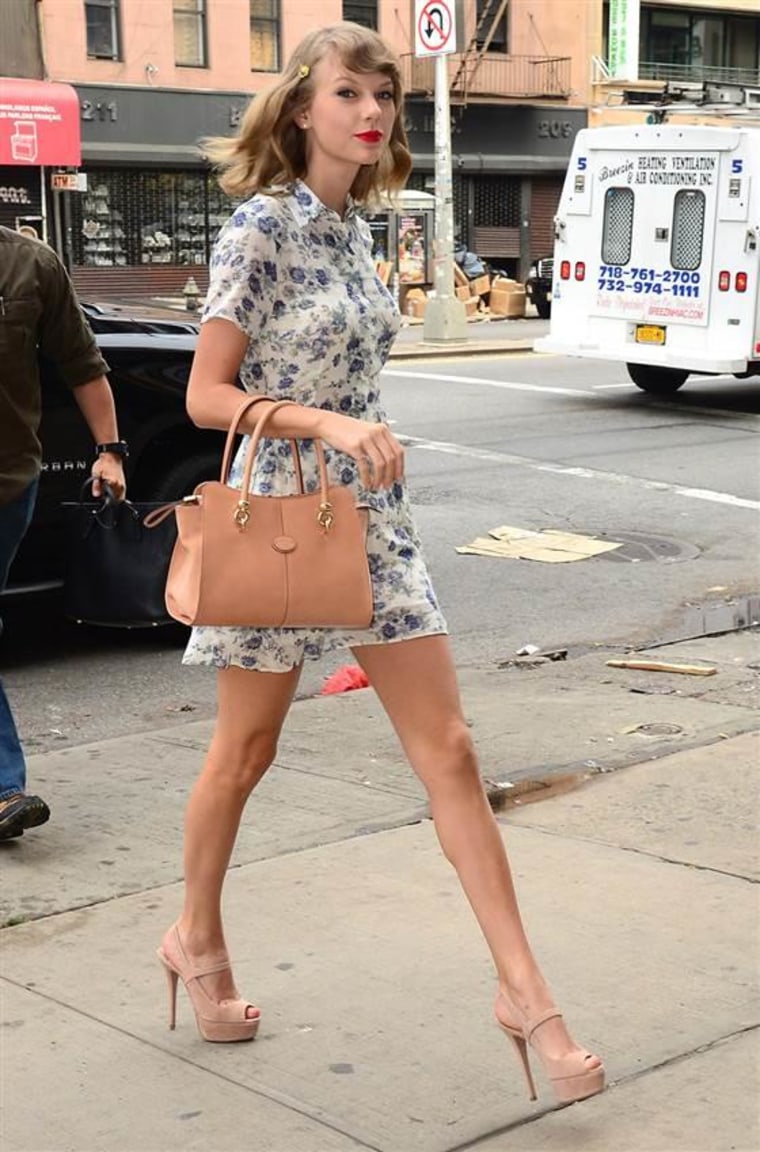 She later posted a second photo referencing the incident, noting, "Couldn't help but make it into a pun, could I ..."
Meredith has been a troublemaker in the past, like when she went after Swift's custom Oscar de la Renta gown from the Met Ball in 2014.
But there are more happy than sad days for Swift and her Scottish fold cats, named Meredith (after Ellen Pompeo's "Grey's Anatomy" character) and Olivia Benson (after Mariska Hargitay's character on "Law & Order: SVU").
Let's remember a few of those good memories ... and let the healing begin.
Follow Randee Dawn on Google+ and Twitter.
This article was originally published Mar. 16, 2015 at 9:07 a.m. ET.