If the shoe fits, cuddle up to it. Grammy-winning singer Taylor Swift sure thinks her pets are the cat's meow, and she may just be right. Swift's newest furball, Olivia Benson (named for the detective on "Law & Order: SVU"), is now an advertising model.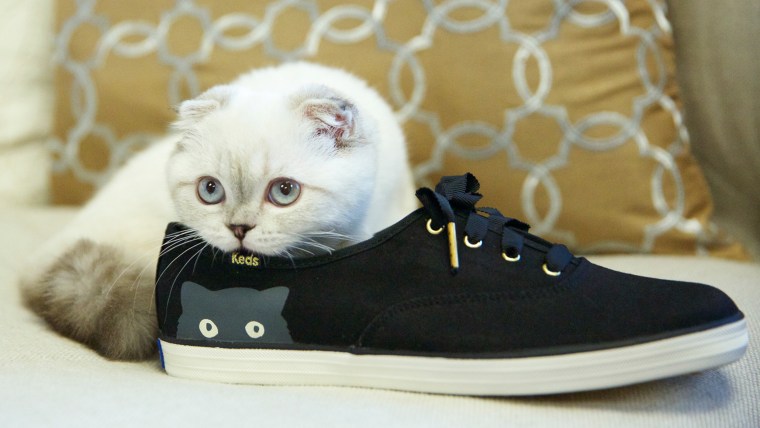 Little Olivia, who's often been photographed being carried around New York by her famous owner, poses with a black canvas Keds sneaker fittingly featuring a cute cat face. 
The shoe style, named "the Sneaky Cat," was created to mark Swift's upcoming album, "1989," which is set to be released on Oct. 27. The new shoe even has Swift's birthdate, 12-13-89, marked on the heel.

Olivia joined Swift's home in June, and Swift introduced the blue-eyed Scottish fold kitten to her fans via Instagram. Swift's other cat, another a Scottish fold, also has a television-inspired name: Meredith Grey, from "Grey's Anatomy."
Follow Gael Fashingbauer Cooper on Google+.