Those Ice Bucket Challenge videos are getting pushed farther and farther down in your Facebook feed, but Taylor Swift is still soaking wet as she graces the cover of the new Rolling Stone.
In jeans and a white tank top, Swift looks over her shoulder as she poses on the beach with her back mostly to the camera. Her hair is wet after a romp in the surf, and her thumbs are hooked in the back pockets of her Levi's.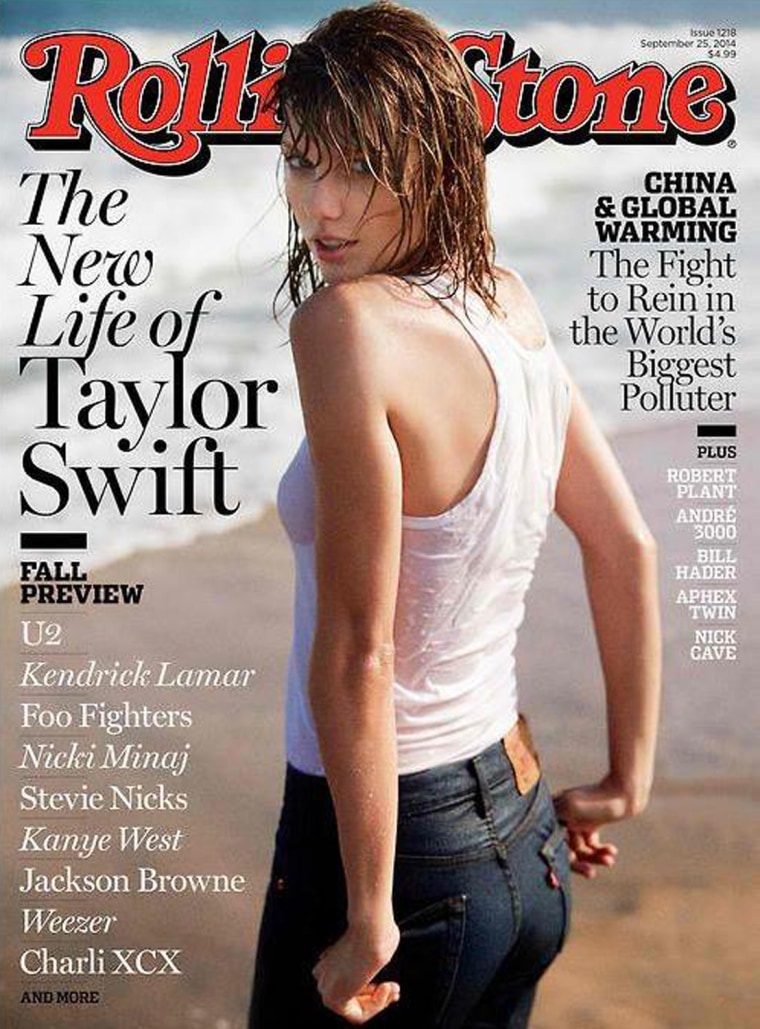 In the accompanying feature story, the "Shake It Off" singer discusses one thing she doesn't do on camera, which is take it off.
"There's someone whose entire job it is to figure out things that I don't want the world to see," Swift tells Rolling Stone. "They look at your career, they look at what you prioritize, and they try to figure out what would be the most revealing or hurtful. Like, I don't take my clothes off in pictures or anything — I'm very private about that. So it scares me how valuable it would be to get a video of me changing. It's sad to have to look for cameras in dressing rooms and bathrooms. I don't walk around naked with my windows open, because there's a value on that."
Swift, 24, is by no means the first music, film, or television star to strike a sexy pose on the cover of the iconic magazine. She's not the first to do it wet, or on the beach, or in a white top. The fact that she has on a top — or even pants, for that matter — puts her way ahead of a more risqué pack that includes Jennifer Aniston, Janet Jackson, the Red Hot Chili Peppers, Neil Patrick Harris and many more over the years.
Swift isn't even the first Taylor to wear a wet, white top on the beach for RS. Remember this guy? Go deep!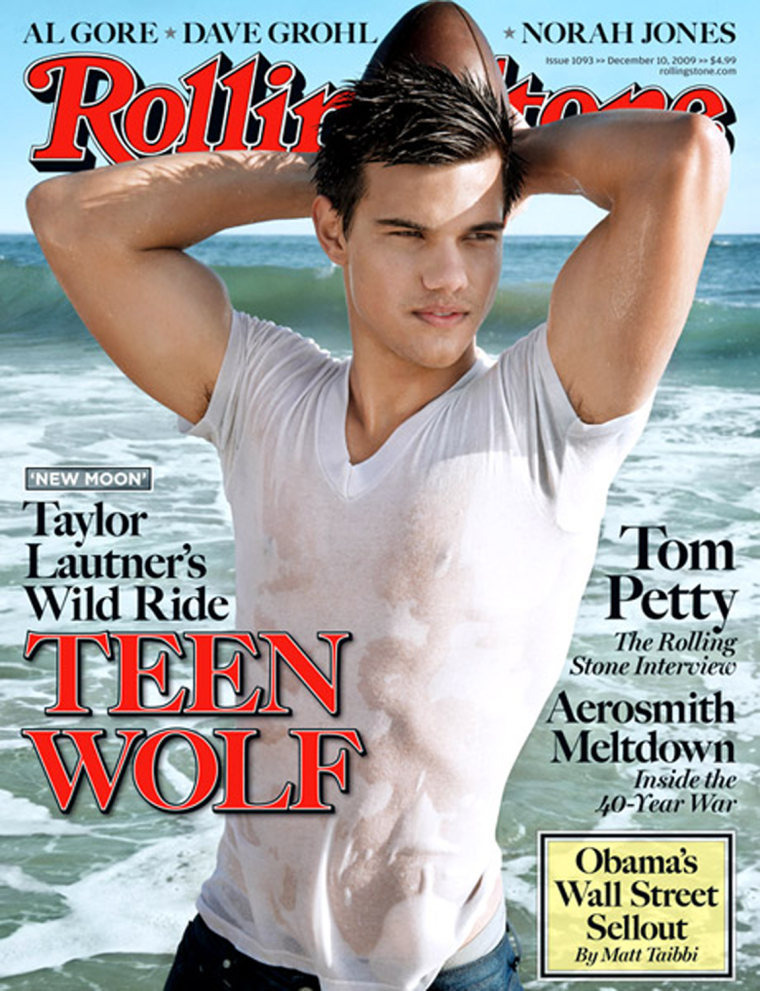 Miranda Lambert, another country music superstar, matched Swift in the white-tank department. Rihanna and Jennifer Lawrence also got that call from the cover stylist — although something tore into Rihanna's shorts before or after she put them on.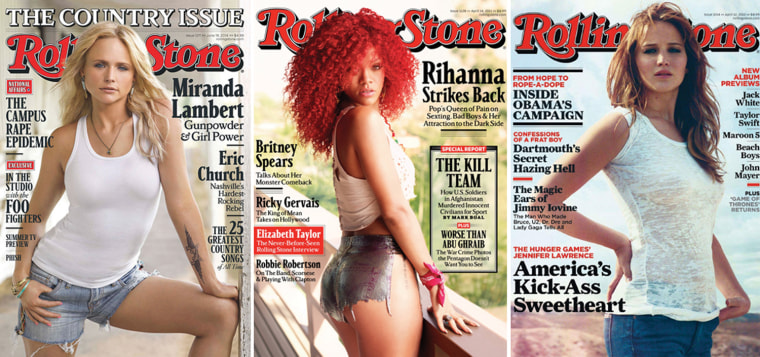 Those ladies are all overdressed, if you ask these next three. Since Swift has decided to move away from country with her new album, "1989," it's worth remembering how young pop stars Britney Spears, Christina Aguilera and Miley Cyrus posed for Rolling Stone.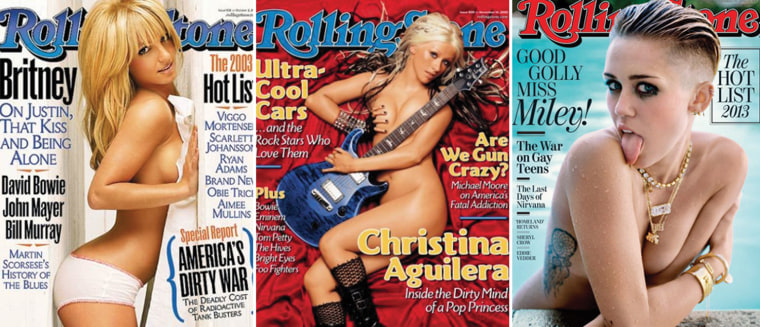 In the end, the sexy covers aren't always just about sex appeal. Comedy stars like Neil Patrick Harris, Julia Louis-Dreyfus and Jimmy Kimmel have all bared more than their souls to the mag. Crack wise, anyone?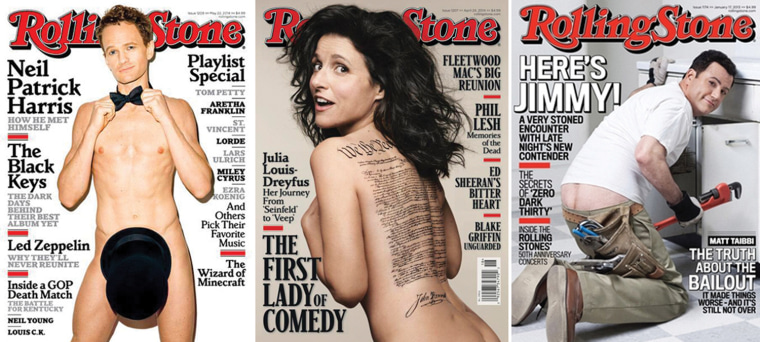 Follow Kurt Schlosser on Google+