One of the more beautiful themes in the music of Taylor Swift is how she explores her relationship with her mom, Andrea Swift. In a new lyric video for one of those songs, we see glimpses into her personal life with rare family photos that show us the loving nature of this bond between mother and daughter.
In the song "The Best Day," Swift, 31, gushes about her relationship with her mom, specifically the various days spent at different ages in her company. This nostalgia is being revisited right now because Swift just rerecorded her sophomore album, "Fearless." All the songs are getting accompanying lyric videos, and in the montage for "The Best Day (Taylor's Version)," we see vintage video clips and throwback pics that just scream the nineties.
"I don't know why all the trees change in the fall, but I know you're not scared of anything at all," she sings. "Don't know if Snow White's house is near or far away, but I know I had the best day with you today."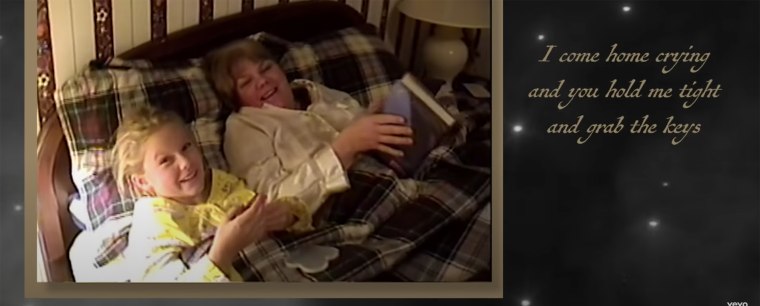 At the end of the lyric video, we see pics of Taylor and her mom from when they're older, showing that their loving bond stretches into Swift's adulthood.
Back in 2011, Swift opened up about the inspiration of the song to Taste of Country. "Remembering all the times that we had when she was my only friend when I was 13 and I couldn't understand why my friends were being so mean to me," she said.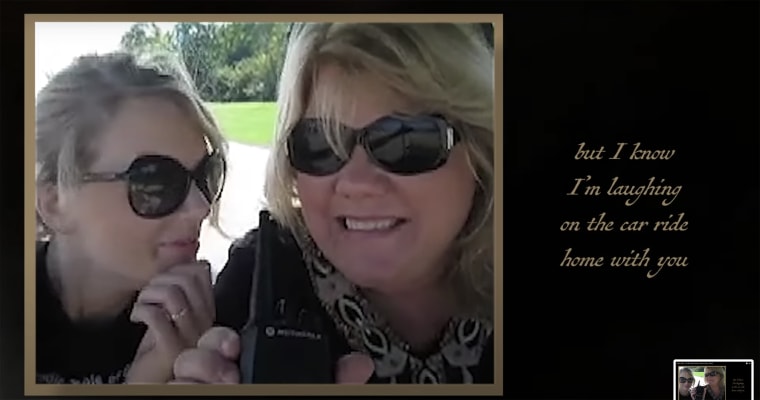 "She would just take me on these adventures and we would drive around and go to towns we'd never seen before," Swift continued. "Those adventures and those days of just running away from my problems — you're not supposed to run away from your problems, but when you're 13 and your friends won't talk to you and they move when you sit down at the lunch table, and your mom lets you run from those problems, I think it's a good thing ... My mom was my escape in a lot of ways."
This isn't the first time Swift has paid tribute to her mom with her music.
On Swift's 2019 album "Lover," she honored Andrea with a touching song called "Soon You'll Get Better" in which she opened up about how her family had been dealing with her cancer diagnosis. "We as a family decided to put this on the album, and it's something I'm so proud of, but it's just really hard," she said during a YouTube Live event in 2019. "I can't sing it. It's hard to just emotionally deal with that song."
Swift sings in the ballad, "And I hate to make this all about me/ But who am I supposed to talk to?/ What am I supposed to do?/ If there's no you."
Her mother's cancer returned in 2019 after initially being treated in 2015, Swift wrote in an essay for Elle magazine.
"It's taught me that there are real problems and then there's everything else," she wrote. "My mom's cancer is a real problem. I used to be so anxious about daily ups and downs. I give all of my worry, stress, and prayers to real problems now."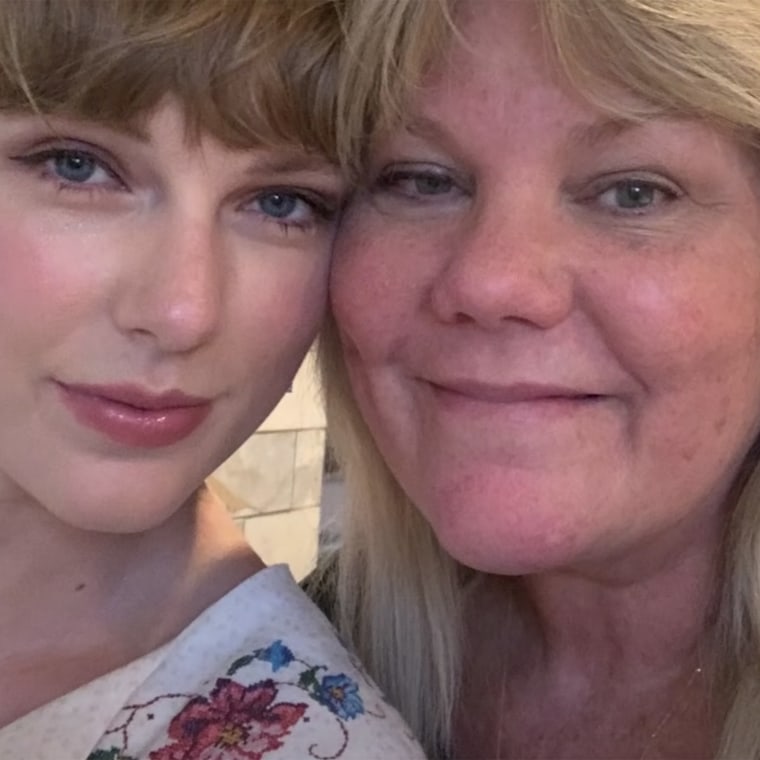 In January 2020, Swift revealed that not only was her mother being treated for breast cancer, she also had been diagnosed with a brain tumor.
"And the symptoms of what a person goes through when they have a brain tumor is nothing like what we've ever been through with her cancer before,'' Swift said. "So it's just been a really hard time for us as a family."
Fans seem to be reconnecting with "The Best Day," especially after all Andrea has been through with her cancer diagnoses over the years.
"The fact that Mama Swift has cancer just makes this so bittersweet," one fan wrote on YouTube.
Another added, "This hits different when you know what Taylor's mom has been through."