On some level, anyone who's been paying attention to the music biz could have scripted some of the big events at the 2015 Billboard Music Awards: Taylor Swift won big, Kanye West caused a stir.
But that doesn't mean it wasn't fun to watch the whole spectacle unfold.
Here are four of our favorite moments you'll want to know about from Sunday night's show:
1. Taylor Swift's cup runneth over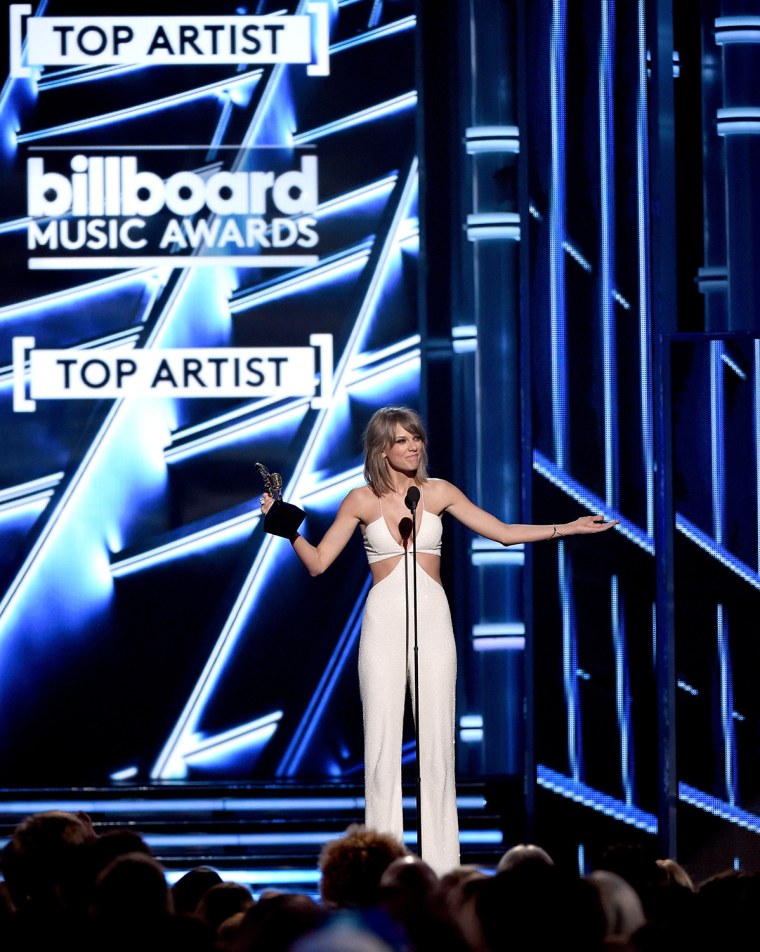 Having dominated both the country and the pop charts, America's sweetheart singer took home eight awards, for top artist, female artist, Billboard 200 album ("1989"), Billboard 200 artist, hot 100 artist, digital songs artist, streaming song ("Shake It Off"), and Billboard chart achievement award (a fan-voted prize), making her the winningest artist ever at the awards show.
(Watch her accept one award here.)
She also premiered her all-star new video for "Bad Blood."
"Oh, this is such a good night!" said Swift after picking up the top prize (winning out over One Direction, Ariana Grande, Sam Smith and Katy Perry). "Early this morning I watched my brother Austin graduate from Notre Dame ... [and] to anyone who's graduating this year ... this is for you."
2. Kanye West gets booed, silenced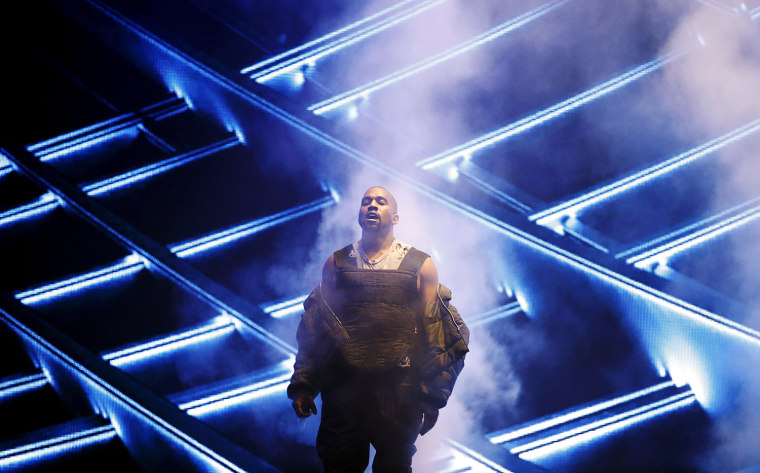 He had plenty of opportunities, but West did not interrupt Swift (as he so famously did at the 2009 VMA Awards). Instead, it was his two-song set of "All Day" and "Black Skinhead" that ended up making headlines. Though he was on stage for a over 5 minutes, ABC censors only allowed 4 minutes and 16 seconds of that to be heard; there was complete silence for over a minute of the performance.
If that wasn't bad enough, some members of the audience also booed the performer, who was introduced by his sister-in-law Kylie Jenner.
Later, Twitter fans commented sardonically that the stage was so full of pyrotechnics they could barely see West anyway.
3. 1980s nostalgia reigns: We have not forgotten about Simple Minds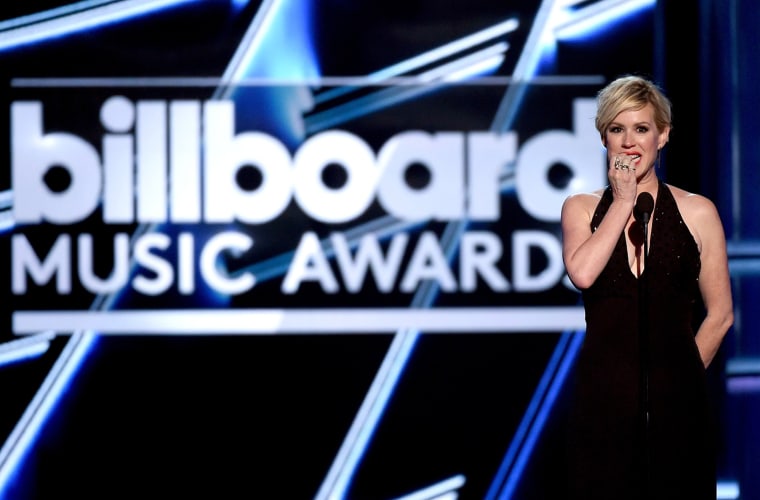 In case you hadn't already heard, the 1985 classic "The Breakfast Club" is 30 years old this year, and Simple Minds were on hand to perform their No. 1 hit from the film, "Don't You (Forget About Me)" — introduced most appropriately by the movie's star, Molly Ringwald.
PHOTOS: Glitz and glamour at the Billboard Awards
4. Sam Smith takes his 'cue' on how to accept an award without saying a word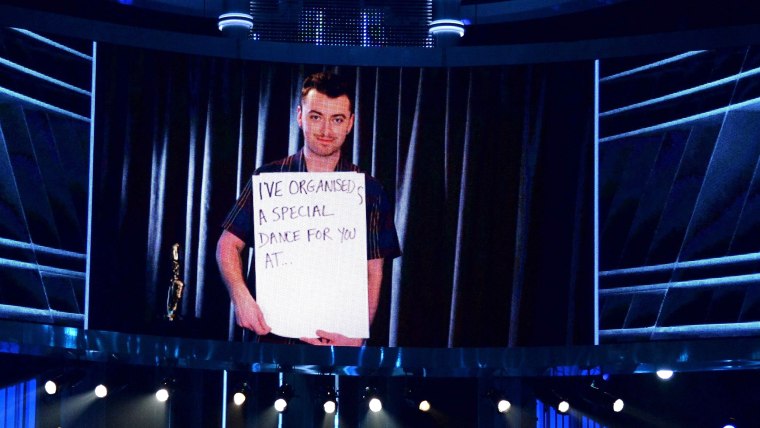 Sam Smith won three awards (top male artist, new artist and radio songs artist), but couldn't attend due to recent surgery on his vocal cords — which also rendered him unable to voice his "thank yous." No matter! He sent a video of his thank you speech on cue cards that aired during the broadcast.
Congrats to all the winners, a list of whom can be found here.