No question: Easter is an egg-citing day, whether you're celebrating the religious significance or just chowing down on chocolate bunnies. And as we discovered, some of our favorite stars had a seriously funday Sunday with new frocks, painted eggs, throwback photos and some adorable bunny costumes!
Let's dive in, like Jenna Dewan (Channing Tatum's wife) did by getting all wet:
Of course, she also showed off little Everly doing some early egg hunting:
Some celebs got in the bunny spirit, including Sarah Michelle Gellar, Michael Buble, Eva Longoria and Miley Cyrus:
At least one (Chris Pratt) looked to the reason for the season and erected a metal cross with some friends:
While others found ways to show off their crafty spirit (and sometimes a nice dress):
Taylor Swift and her brother Austin waged war with their eggs (and we learned the importance of grounding yourself during an egg battle):
MORE: Taylor Swift invites boy with autism to show after he plays awesome '1989' medley
But some others put the focus on the kids (sometimes with throwback photos) and babies:
Psst: That's Fergie below, in an Easter birthday throwback pic posted by her husband Josh Duhamel:
Of course, there was at least one fur baby:
But kids aren't always into the whole giant bunny thing, as Kelly Clarkson learned with daughter River:
(Don't worry, River got into it later.)
Let's face it, sometimes a big fuzzy bunny sneaking up on you isn't always the most calming image:
Though North West certainly liked it when Kanye got dressed up!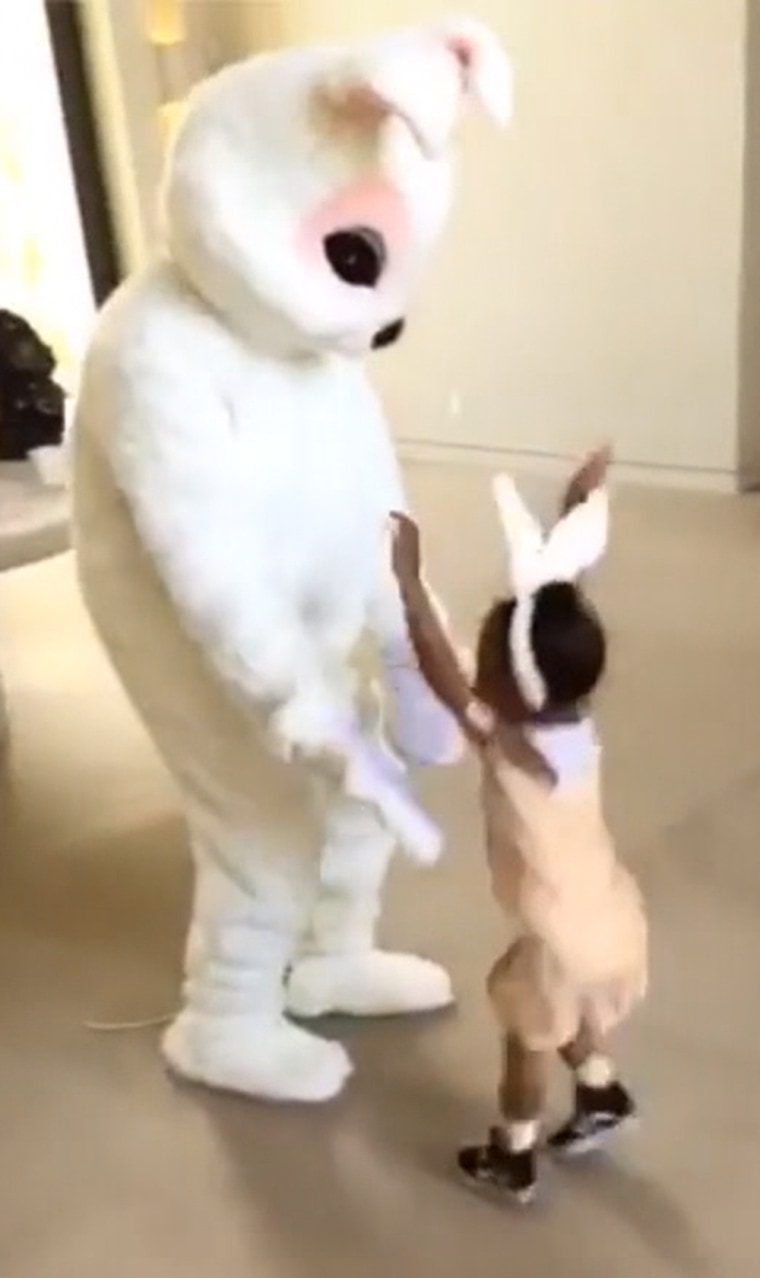 MORE: Kanye West photobombs Hillary Clinton and Kim Kardashian's selfie
And of course, President Obama and family also made sure to wish everyone a happy day:
Hope your Easter was as egg-cellent and meaningful as theirs!
Follow Randee Dawn on Twitter.