There's nothing unusual about a Taylor Swift photo attracting attention. After all, the pop star has plenty of adoring fans. But there's definitely something unusual about the photo of her that went viral this week.
Rather than flashing a smile in the shot, Swift can be seen with her back to the camera, being guided as she walks in reverse.
Curious — so curious that her fans couldn't help but try to figure it out themselves.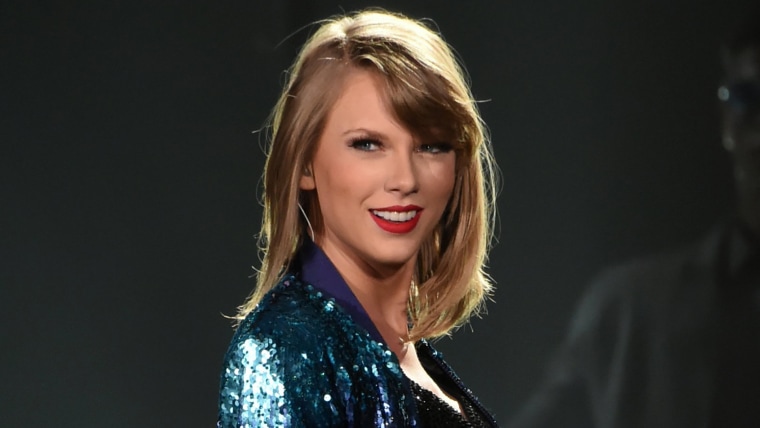 "It's like she's doing that test that police officers do to see if you're drunk or not," mused one Swiftie on Tumblr.
Swift responded to that directly on her own Tumblr, first with a dancing "Bridesmaids" GIF that read, "If I was drunk, would I be able to do this?"
But then the singer got serious and explained that an unexpected paparazzo was the real reason behind the strange scene.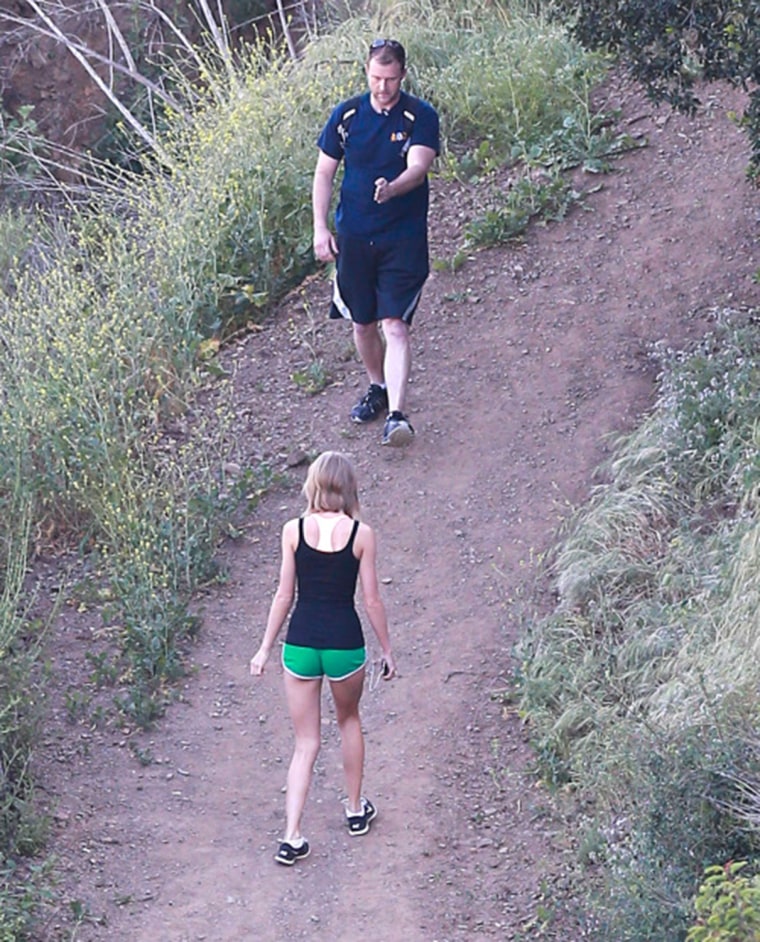 "I saw the guy with the camera and wasn't in the mood so I hiked the whole trail backward and my security told me when to make turns," Swift said. "Ah, the tranquillity of the great outdoo-TAYLORCANYOULOOKOVERHEREGIVEUSASMILEAREYOUDATIN"
Looks like she stayed one step ahead of the photographer, even if she had to do it by going in reverse.
Follow Ree Hines on Google+.