Taylor Swift knows how to "Shake It Off" — except when an SAT prep book dares to misquote her.
A fan recently brought the error to the singer's attention, posting an image of the offending page from a Princeton Review book on Tumblr.
"Pop lyrics are a great source of bad grammar," reads a passage, which goes on to list a series of grammatically incorrect lines from hit songs by Katy Perry, Whitney Houston, Lady Gaga, Swift and other stars.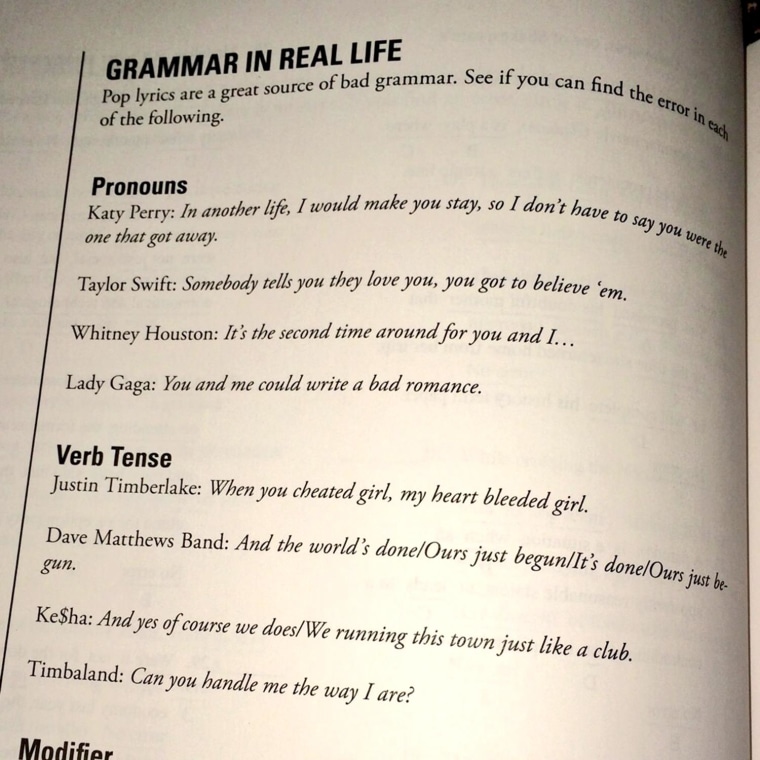 But the words attributed to Swift, from her 2009 song "Fifteen" — "Somebody tells you they love you, you got to believe 'em" — are not the actual lyrics.
In a Tumblr post on Monday, Swift was quick to note that the correct line is "Somebody tells you they love you, you're gonna believe them."
She added: "Not the right lyrics at all pssshhhh. You had one job, test people. One job."
No word on what the educational company's stance is on the word "gonna."