The Banks clan from "The Fresh Prince of Bel-Air" is still one of our favorite TV families — and we asked Tatyana Ali to look back on some of the beloved sitcom's most memorable moments.
"My all-time favorites are when I stuffed my bra to go to high school, 'cause I wanted to look older, when I sang 'Respect,' and the episode where Hilary dressed me up like Hilary," said Ali, who played precocious youngest daughter Ashley. "I always thought Karyn Parsons' clothes were so cool. Like, I really was a little sister to her."
Will Smith and Alfonso Ribeiro, meanwhile, "were both like big brothers to me," said Ali, who shared her first impression of Smith,
"He's an explosion of energy when he walks into the room, and that's just how he was," she said. "And he's incredibly funny and a great storyteller and so charismatic, and he just made me laugh all the time. We shared a lot of inside jokes."
"This was Will's first acting experience and so in the pilot episode if you look really carefully, you can actually see Will mouthing some other people's lines, including mine, because he had memorized the entire script," she added.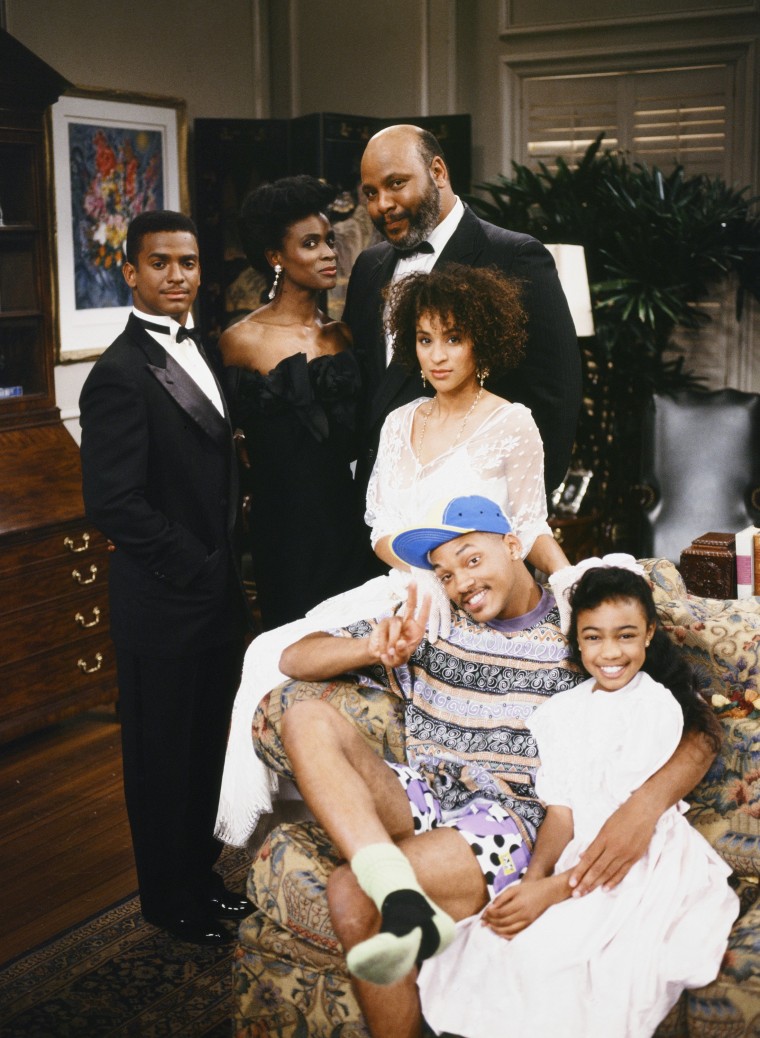 "Fresh Prince" ended more than 20 years ago, but for proof of the show's enduring place in pop culture, look no further than its theme song's seemingly endless spoofs and tributes.
"I used to know the original, original version of the song," she said. "There's a whole verse that got cut out after the pilot episode because it was too long. But I loved the song. I did have a moment where I was annoyed by the song, because anybody I met in the street would think the really funny, inventive thing would be to sing the song to me. But now it's cool."
"Fresh Prince" had quite the roster of boldface guest stars — and one in particular left a young Ali starstruck.
"Oprah was a big one," she recalled. "And I was so nervous, I personally didn't meet her, 'cause I was scared and being a weird, awkward teenager. When you look back at that, you're like 'that's dumb.'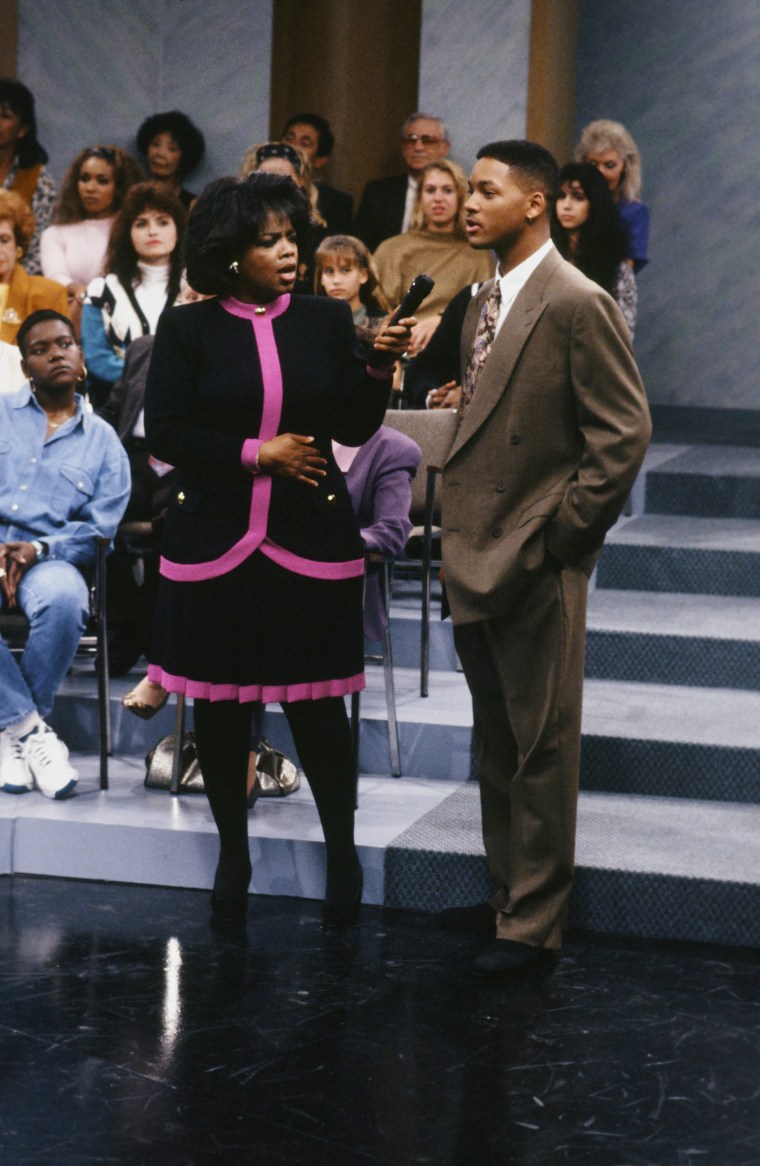 President Donald Trump also made a cameo in a Season 4 episode.
"At the time, he was married to Marla Maples. And I do remember being in that scene with him and thinking 'What's up with his hair?' because it was very similar to what it's like now even then," she said.
Ali's favorite was Zsa Zsa Gabor. "She was just so much fun," she said. "She shared all of her beauty secrets and jewelry secrets and plastic surgery secrets and was just totally open about it. She brought her largest diamond to the set so that Karyn and I could wear it."
Ali, who was only 11 when "Fresh Prince" premiered in 1990, also opened up about what it was like growing up on set.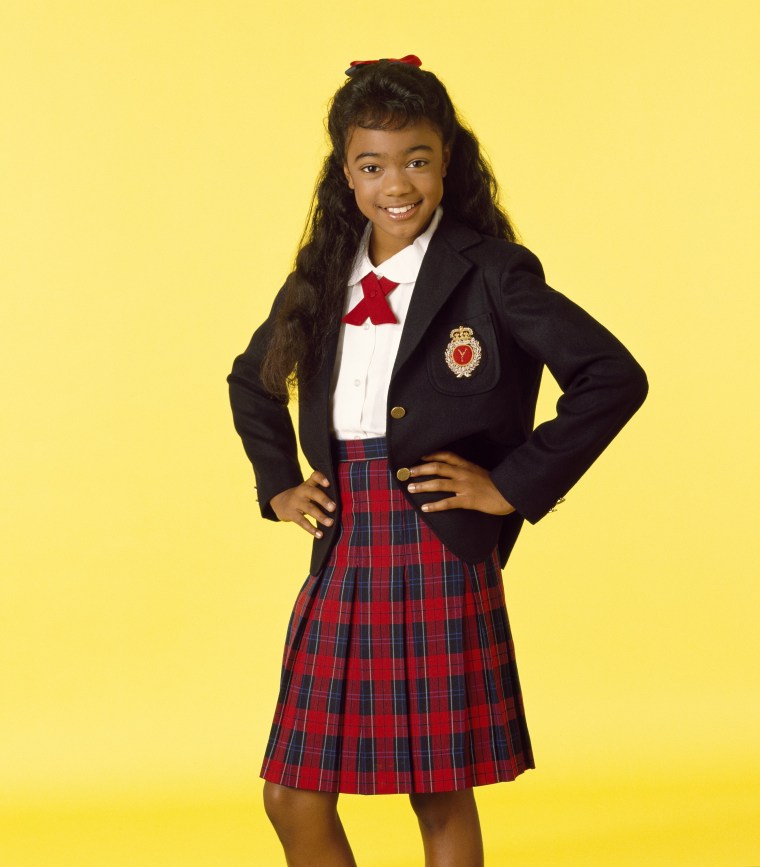 "I had a unibrow and my mom wouldn't let the makeup artist pluck it because she said I was too young," said Ali, who spoke with us while promoting her involvement with the American Heart Association's "Go Red For Women" Red Dress Collection event. "It took a couple years for the makeup artist to be able to convince my mom, please let her shave her legs, she's on TV."
As for dating, Ali joked that Ashley was "way more advanced than I was."
"Ashley was kissing people way before I was," she said. "It took me a long time to get there. If anything most of her love interests were just awkward experiences for me personally."
Ali says seeing her co-stars now is like "being with best friends" where no time has passed — in fact, she'd be open to a reboot.
"I think it would be different because James (Avery) isn't here," she said. "So I don't know how it would work, where our characters would be at this point. But for the chance to work with everyone again, I would definitely try it."
"We had no idea that the show was going to be that iconic," Ali said. "We really liked each other a lot, like we all really got along, we became family. It was instantaneous. But that we'd still be talking about 'Fresh Prince' 20-something years later, I don't think anybody realized that.