Seattle-based food photographer Brittany Wright, 23, runs one of the most appetizing accounts on Instagram (@wrightkitchen), arranging foods by color for gorgeous gradient photos. Here, she shares her morning routine, and the story behind her stunning shots.
Seattle-based food photographer Brittany Wright's Instagrams are crisp, clean and colorful — just like the produce she photographs.
I get an early start every day. It's not even because I like to wake up early — a lot of times I wake up early, and I'm ready to get going because I'm excited about whatever it is I'm going to do. I love what I do, so I'm really thankful.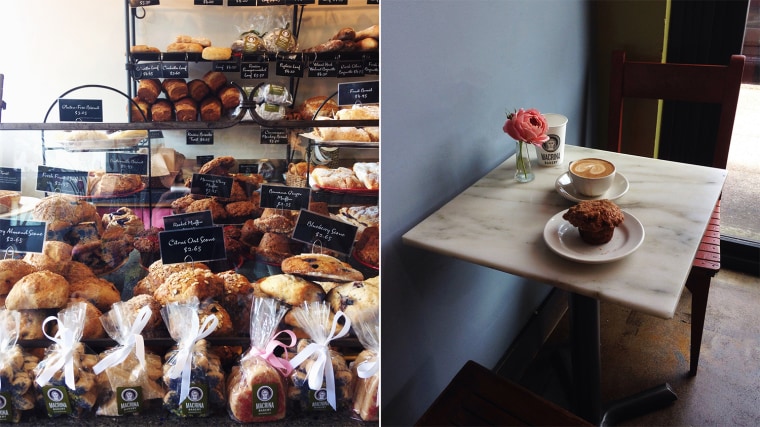 8:45 a.m.: Sunday is one of my favorite days for making my art, mainly because the farmer's markets I go to are open. It starts with the Macrina bakery.
It's one of my favorite places because they try to expose what people are actually doing — you can always see them baking, creating whatever you're about to eat, so the aesthetics inside are kind of my favorite. This is one of the more challenging choices of the day, just picking what I want to eat, because it's all so great.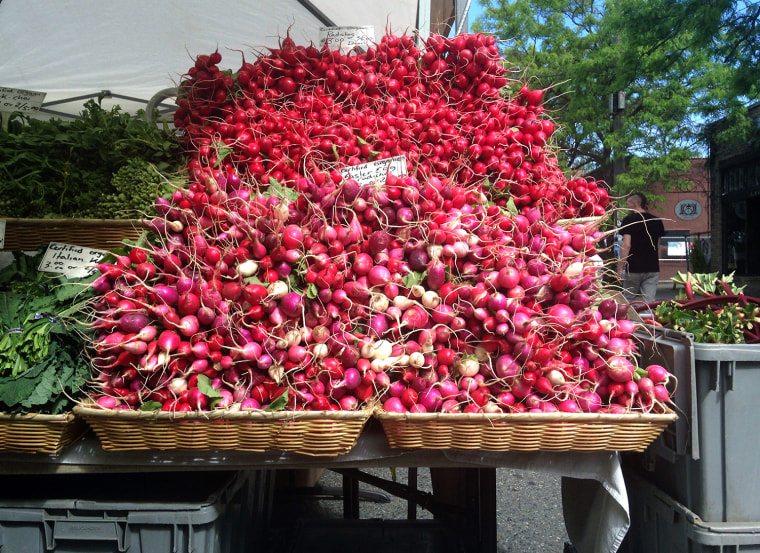 10 a.m.: After that, I go to the Ballard Farmers Market, just north of Seattle. I try to stay away from the grocery stores as much as I can; I like to know where the food is coming from, who's making it. The farmers are here — I get the opportunity to talk to them and hear what they have to say. It also teaches me; I picked up some vegetables here I'd never had before.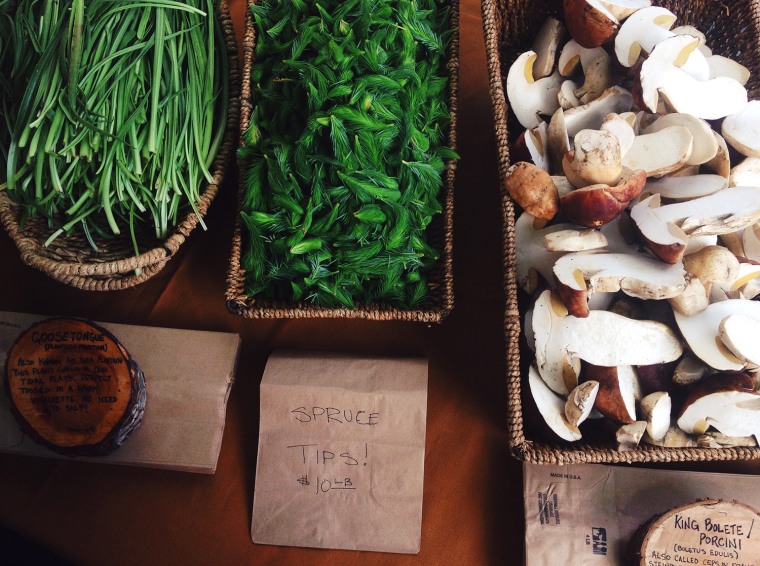 If I'm looking to cook something specific, then I'll know what I'm looking for, but a lot of times it has to do with what's in season and what's available. Since what I do is with raw ingredients, it has to be pretty, essentially. The only way to get the best looking stuff is to stick to the season. I try to educate myself about when the seasons do change — for example, berries are about to start going wild, so I'll probably start to do something with berries. My ideas are kind of minimal — when I get around the food or the produce, that's when my ideas start to fly.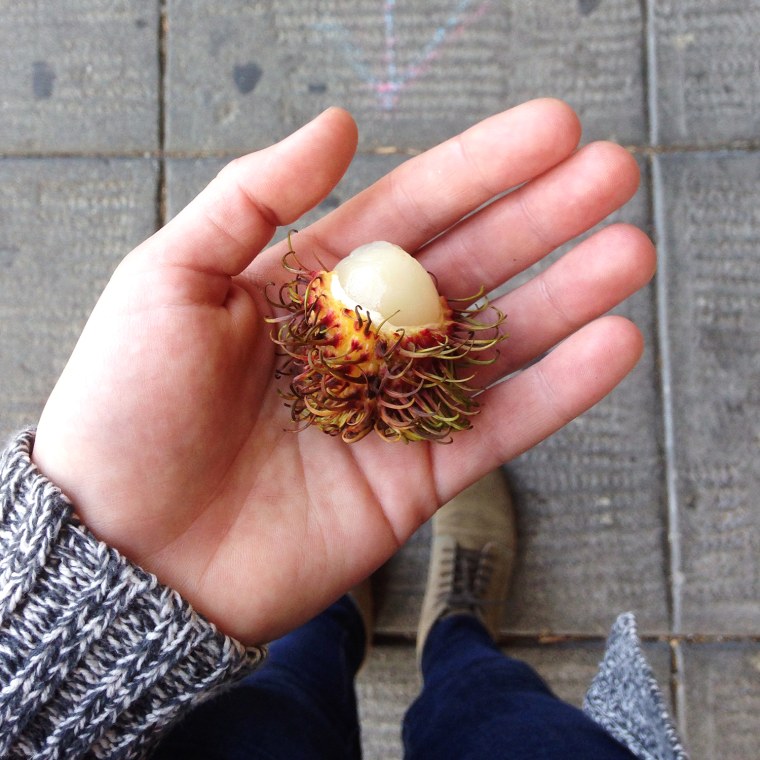 10:30 a.m.: I go over to Pike Place, which I go to probably three times a week, mainly because I've been able to build friendships with some of the farmers there. The're just honest people who care a lot about what they do. I really like people and I like being around people, so that's a really easy way to do that.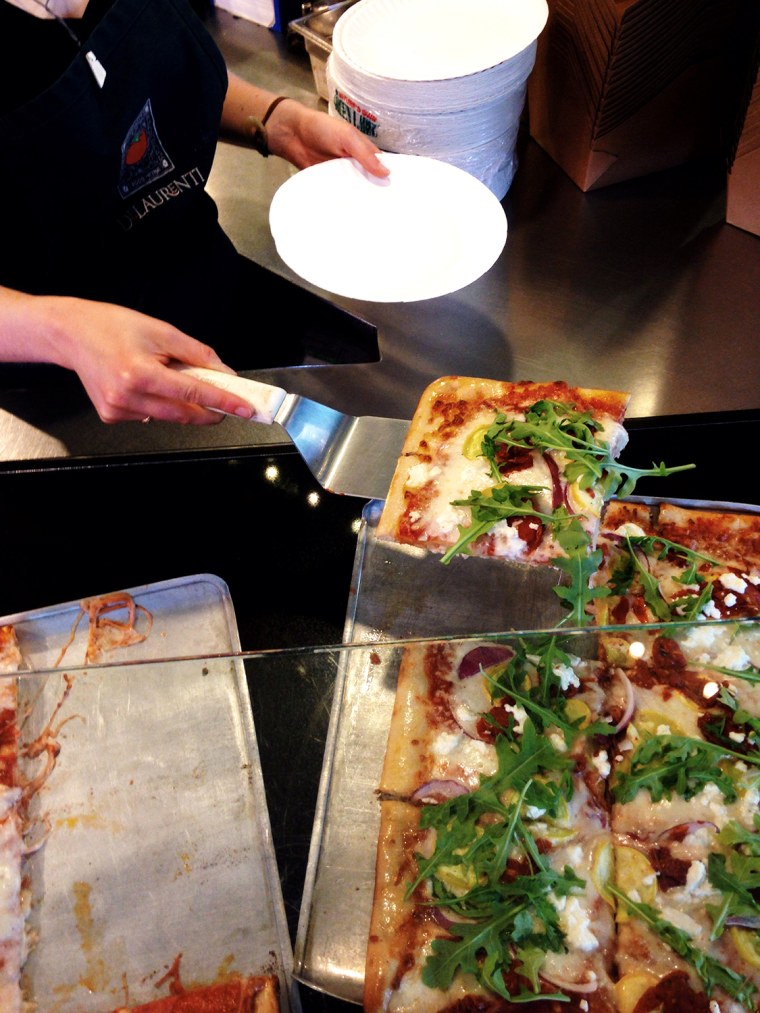 11 a.m.: This is my snack break at the specialty food store in the market — I go here and eat pizza a lot.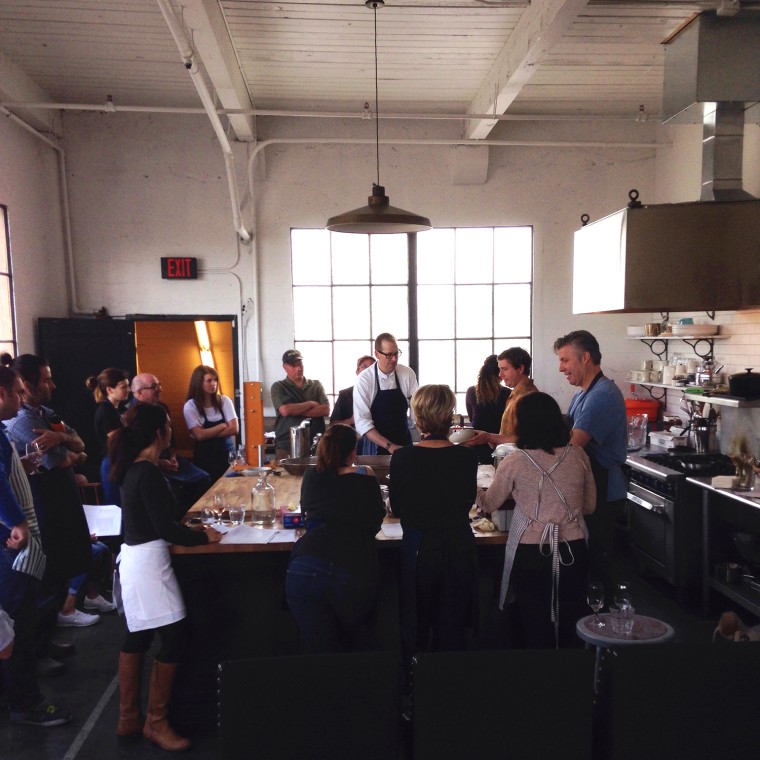 12 p.m.: I also manage a studio, and Jim Drohman, who owns two restaurants in Seattle, was there teaching a sausage making class. I photographed it for him, and also for the website for the studio. It was a cool opportunity to learn about sausage making — something I didn't know very much about.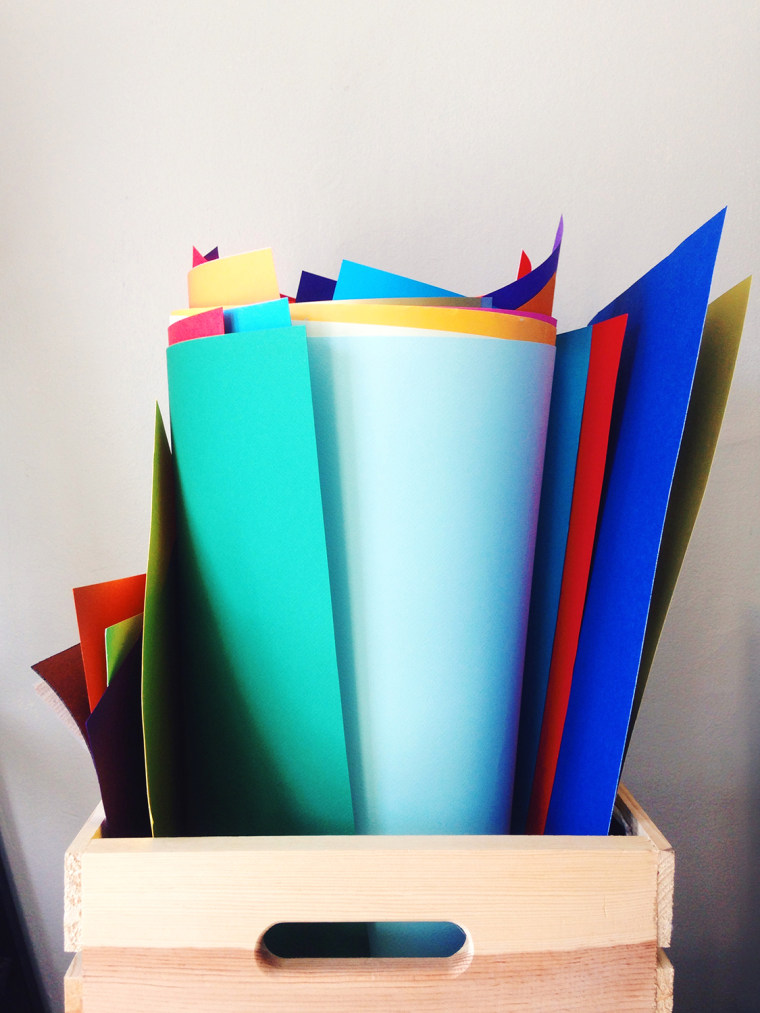 2 p.m.: After Pike Place, I go home and that's where the radishes and everything come into play. This is my box of papers — the rest of the day continues with this box of materials; it's where I pull to make my art from. I have different metal scraps and types of textures — this box with all the colors in it inspires me a lot.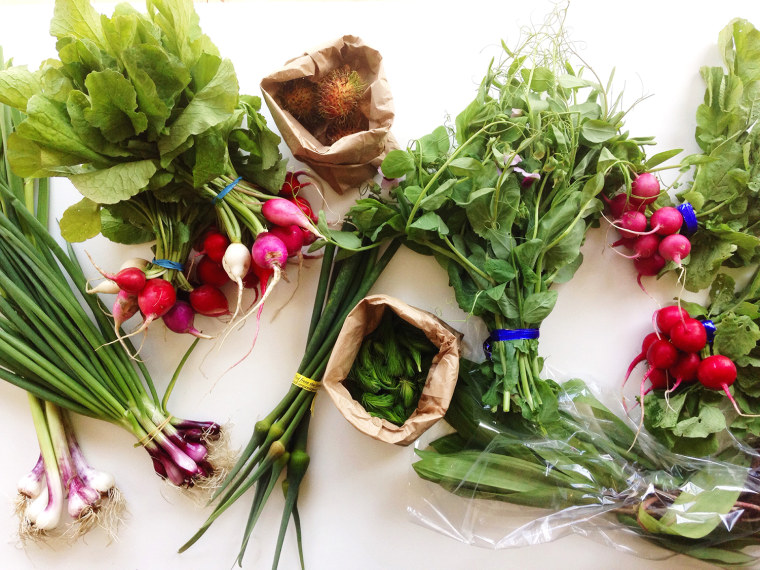 I get home and put everything I have out on my table, and then I just start to build art out of it. I made it a gradient of the radishes. This picture is an example of how I start to break it down: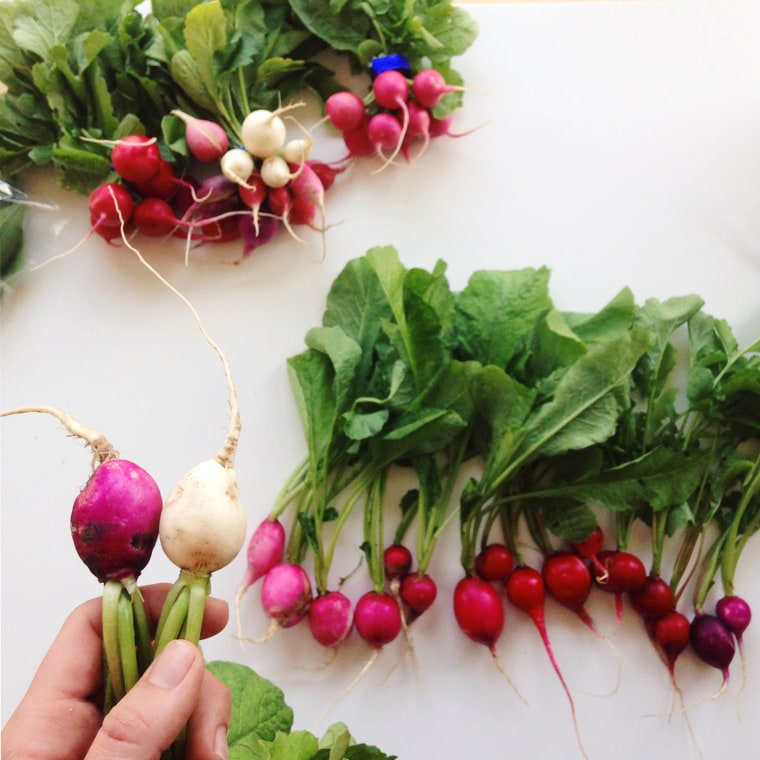 Once I have it all organized by color then I'll start to build the design of the picture. There's a lot of times where I'll build it and then push it to the side and start over.
Usually I just lay it out and I'll look at the shape of everything and the colors of everything, and I'll organize it to where it's aesthetically pleasing to me.
I buy lots of things in bulk because to create a lot of these pictures I need so much — I literally put everything into it. All of my time, all of my money. It's what I'm the most passionate about.

Check out more of Wright's amazing photos here.
Related:
Tears in the shower: Willie Geist's morning routine
'Sometimes I have a necktie crisis': Lester Holt shares his morning routine