Bob Ross has sadly been painted out of the frame of our lives since 1995. But that doesn't mean his fans — particularly those who grew up feeling soothed and comforted by his ultra-chill attitude as host of "The Joy of Painting" on PBS — don't wish we could bring him back.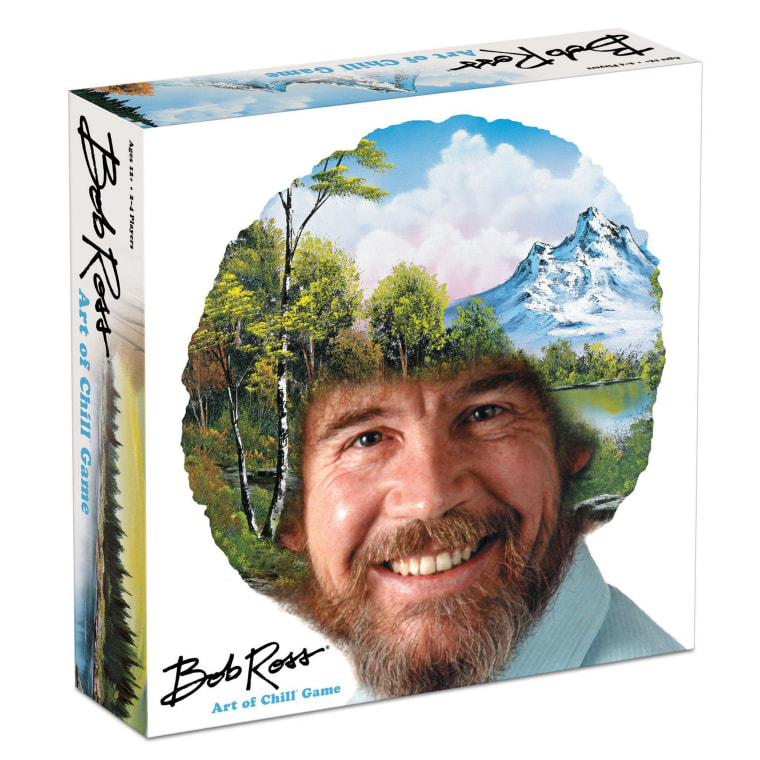 Well, Target is on that demographic, and they have an answer: How about a Bob Ross board game?
Yep, the big-haired, gentle painter is now the subject of "Bob Ross: The Art of Chill Game," sold at the superstore. Players earn "chill points" by painting landscape elements like happy little trees and almighty mountains, according to the game's description.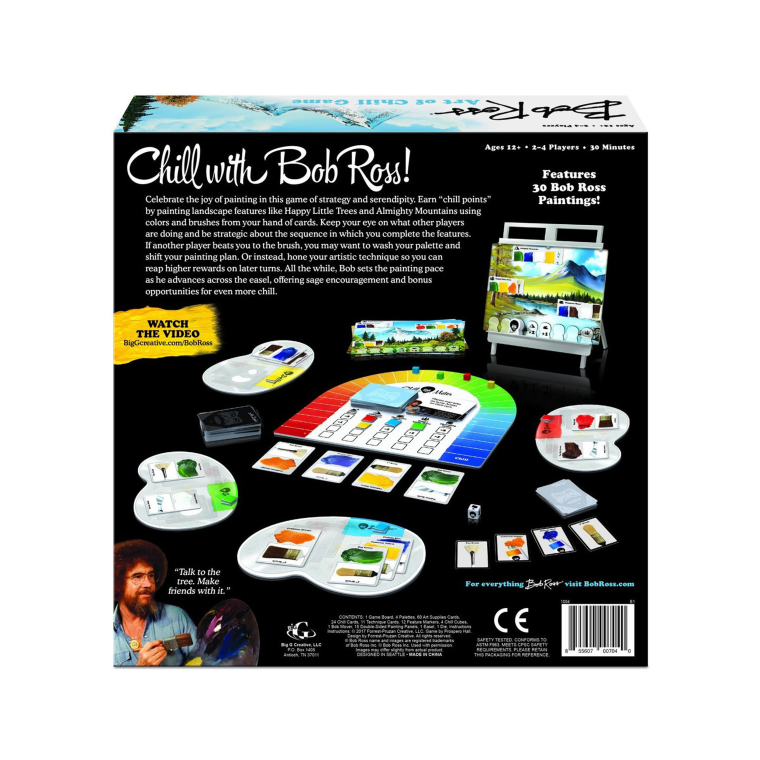 We think this could be the least competitive competition game ever devised. And it only costs $24.99!
Ross' show, which featured him steadily working through a painting and explaining his process as he went, was simplicity itself and ran from 1983-1994. Ross died in 1995, at age 52.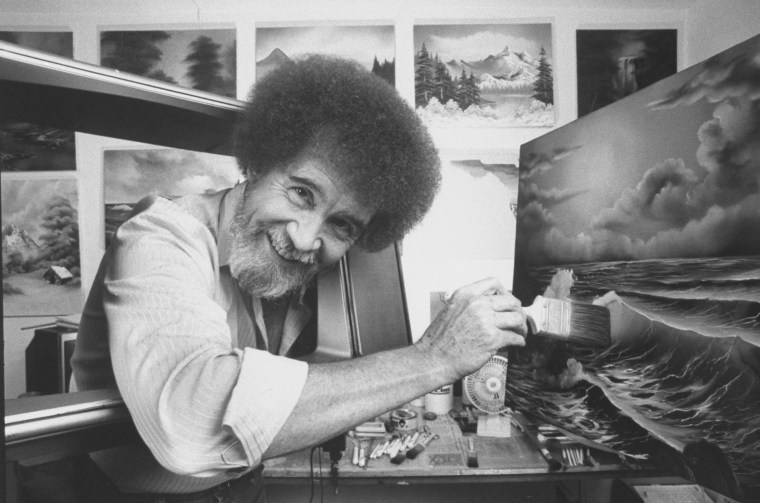 And if you just can't get enough Bob-related merchandise, there's plenty to be found around the web. A Bob Ross Chia head, for example. Or perhaps, some Bob Ross socks? And be sure to pick up the Funko Pop! vinyl figure of the man, complete with brush and palette. He can watch over you benevolently as you enjoy his board game, grow his hair or reassemble one of his paintings.
The thought of which just turns us into happy little trees all over again.
These items were hand-picked by our editorial team because we love them - and we hope you do, too. TODAY has affiliate relationships, so we may get a small share of the revenue from your purchases. Items are sold by the retailer, not by TODAY.
Follow Randee Dawn on Twitter.