Tara Reid caused quite a scene when she crashed an exclusive Kentucky Derby bash.
The actress showed up at the famed Barnstable Brown party Friday night and tried to get in, even though she wasn't invited. "A security guard kept her out, and she did the whole, 'Don't you know who I am' thing, and then a whole crowd outside started chanting, 'Let Tara In! Let Tara In!'" reports an eyewitness. "So they went ahead and let her in."
Once inside, reports the source, Reid was an aggressive partier and was downing Grey Goose martinis. "She was going up to male celebrities and trying to cozy up to them, with little success," says the insider. "She kept trying to talk to Usher, but he pretty much ignored her."
The next day, at the Derby itself, a source says Reid showed up in a dirty dress "that looked like she'd been rolling around on the ground." She went into a VIP room and knocked a woman over and — apparently not realizing her mistake — walked on. When she was informed what happened, she offered to give the woman an autograph.
A rep for Reid said "No comment" and hung up the phone.
More Derby dubious deeds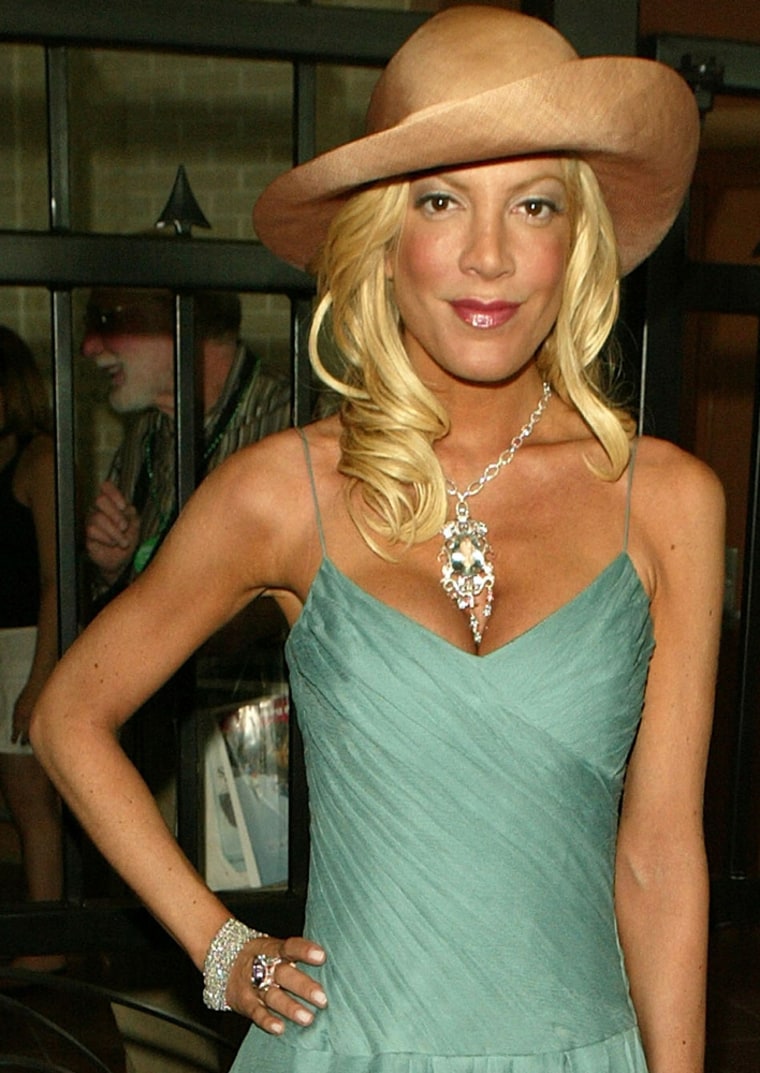 Also at the Barnstable Brown Party — thrown by Priscilla Barnstable and Patricia Barnstable Brown, who became famous as the twins in the Doublemint gum ads — Matthew Fox from "Lost" sprayed champagne all over celebrity guests and almost fell into the swimming pool.
Fox wasn't the only one enjoying himself. Tori Spelling splashed her hand around in the chocolate-fondue fountain and Rebecca Romijn and sweetie Jerry O'Connell couldn't keep their hands off each other, reports a spy.
Kid Rock showed up with two women, one African-American and one white. "He wasn't wearing his usual grunge outfit, but was sort of dressed up," a source told The Scoop. "Someone asked him why and he said that he must have passed out and somebody dressed him up because he couldn't remember putting on those clothes himself."
Notes from all over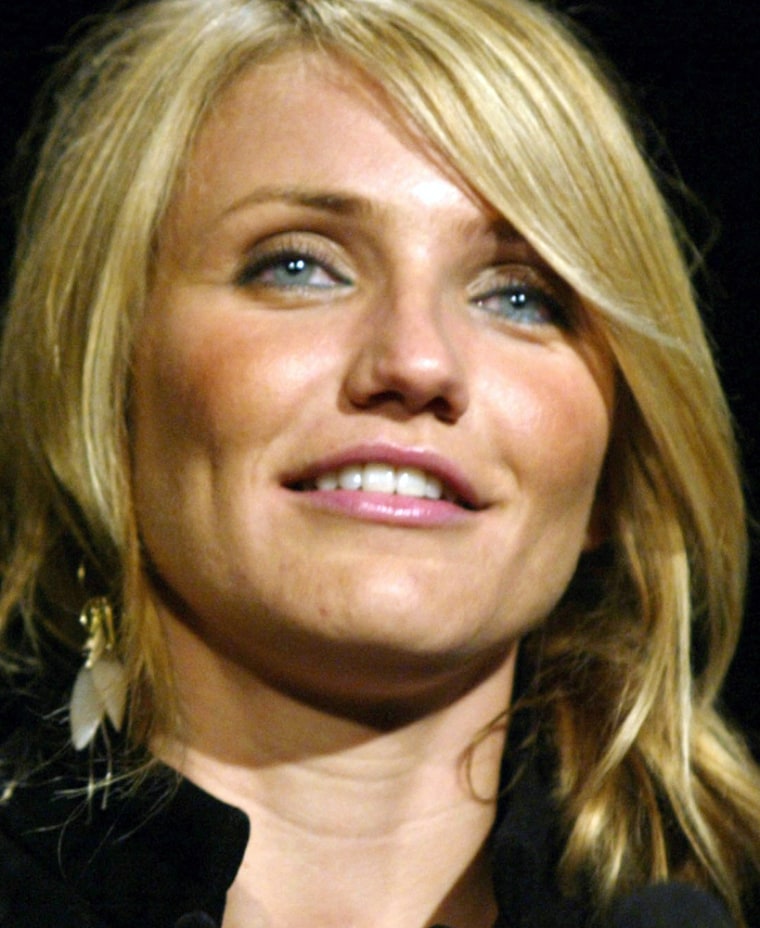 Jenna Bush was spotted Saturday night at Cafe Saint-Ex in the Logan Circle area of Washington, DC.. "She was chain-smoking and dressed all in white," says the source.  . . . Does Ashlee Simpson want to look more like her sister Jessica? The dark-haired singer was seen recently with blond hair.  . . . Cameron Diaz (left) wouldn't buy some animal tusks because she was worried that the animals they came from were endangered — but then she found out they were extinct. A source says that the "Charlie's Angels" star was shopping the Barneys store in Beverly Hills on Saturday, looking at some tusk bracelets for $1,650 each. "She asked if they were elephant tusks and said she just couldn't buy them if they were," says a source. "The saleswoman assured her that they were extinct mammoth tusks and she bought three."
Mondays through Thursdays on MSNBC.com