When Tammy Faye Bakker's daughter, Tammy Sue, remembers her mom, she remembers her singing. Not the singing that the bubbly televangelist performed during her popular Christmas specials or on her dozens of albums. It's the way she'd sing around the house.
"She sang differently when we were at home than when she did live or when being recorded," Tammy Sue Bakker told TODAY. "I loved hearing that voice. It was almost like this 1940s gorgeous thing that she would do, and I would beg her (to) please record that. Sadly, she never did. There's just so many wonderful things that I wish the world could know about her."
Even though she wants to share these unknowns, Tammy Sue doesn't really want to reflect with the media on the legacy of her mom, who died in 2007. It's painful for her. Her mother once said, "I won't go forward looking in the rearview mirror of my life," and, well, like mother, like daughter.
But right now, with her family once again in the spotlight because of a new film, "The Eyes of Tammy Faye," Tammy Sue feels she doesn't have much of a choice.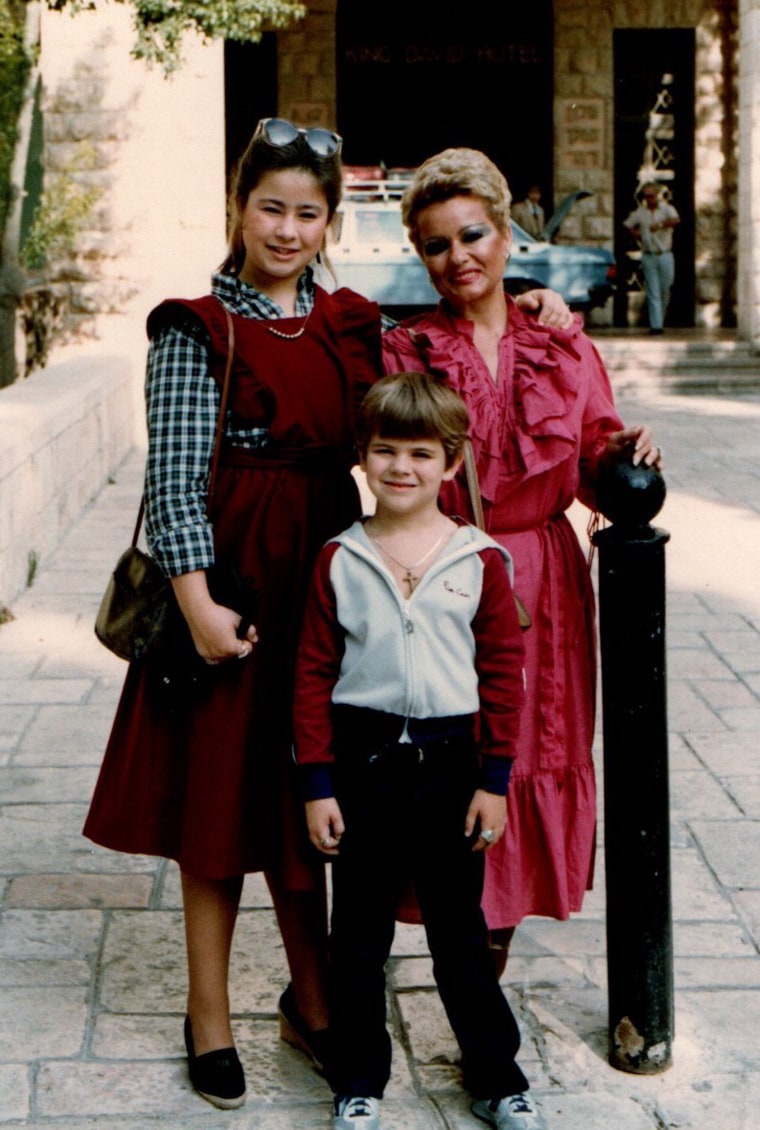 "It's been very challenging over my life because people have done films, books, articles, television shows, plays, musicals and all kinds of things about my family," she shared. However, she said neither she nor her one brother has been consulted on these projects. Just last week when she turned on the TV to watch a rerun of "Modern Family," a Tammy Faye Bakker reference came up.
"I'm a big girl and that's par for the course, but that's not really normal," she said. "It's strange to live that life.
"So when I first saw that they were going to do this film, frankly, I was not happy about it, only because I was like... here we go again."
Based on a 2000 documentary of the same name, the new "Eyes of Tammy Faye" film starring Jessica Chastain tells the story of how Tammy Faye Bakker and Jim Bakker became two of the most powerful figures in the televangelical world before their downfall in 1987. Jim Bakker was convicted of fraud and served five years in prison — but despite never being criminally implicated herself, Tammy Faye suffered massive consequences for her husband's crimes and for years was a social outcast and pariah.
On that, her daughter said, "She never really got the unconditional love she gave to so many, and that's what makes me sad because she just wanted to love everyone."
In tandem with the biopic, out Friday, Tammy Sue Bakker sat down with TODAY for her first interview in 17 years. Hesitant to open up, the 51-year-old graciously shared memories of her mother in hopes that people will better understand the woman behind the wigs and makeup who her daughter believes is still misunderstood to this day.
'The makeup was a really big deal for people'
Tammy Sue Bakker was never given the opportunity to choose the stage for herself. "She was born on the set of a television show," her parents often joked. The Bakkers were almost like a first iteration of the Kardashians, their personal lives put on display as its own form of entertainment.
"It's funny because someone else has made that reference before," Tammy Sue said of the Kardashians comparison. "We sent out Christmas cards to all the viewers, we were on my mom's albums, on magazine covers, in books and all these things that we were doing. Our lives were very open and basically on display for the world to see."
When Tammy Sue was born in 1970, the Bakkers were on their ascent to becoming the co-founders of the PTL network, which stood for Praise the Lord. At its height, it reached 20 million viewers across dozens of countries. They also built Heritage USA, a massive complex in South Carolina that featured a Christian-themed amusement park. As Tammy Sue grew up, she found comfort on the stage as a singer. In 1986, when she was just 16 years old, she released her debut Christian album, "16," which was edgy and progressive for its time.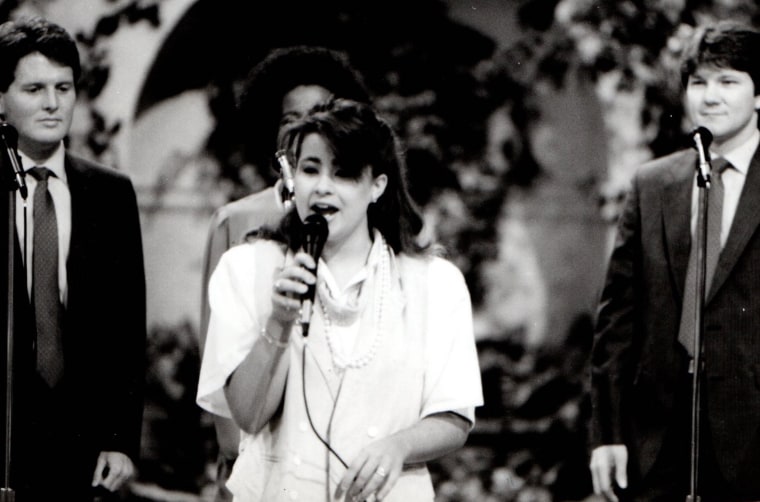 "It sold a few million copies," Tammy Sue said of the album's success. "For the day and time that it was, it did really well. I was being played on the radio. I was in Billboard magazine. It was a whole thing."
Not much later, her parents were ousted from PTL and Heritage USA following revelations that her father had used tax-exempt church funds to pay off Jessica Hahn, a woman he allegedly sexually assaulted. Jim Bakker was then exposed for illegally misusing money raised by the church, convicted of fraud and sentenced to 45 years in federal prison. (He ended up serving five.) Because of those scandals, Tammy Sue's career in music screeched to a halt.
"It was literally overnight," she said. "It was gone. It was over. One day I was being played on the radio. I was traveling, singing, doing concerts, on television and starting my own show, and the next day, it was over. It literally happened that fast."
Tammy Faye also suffered greatly, gaining more attention by association with her husband and his crimes. A 2019 episode of the pop culture podcast "You're Wrong About" dives into the Bakkers' scandal, exposing how she and Hahn both became scapegoats. The pair of hosts, journalists Michael Hobbes and Sarah Marshall, note how Tammy Faye's perceived lack of taste — not her husband's crimes — became an easy target for the public to focus on and vilify.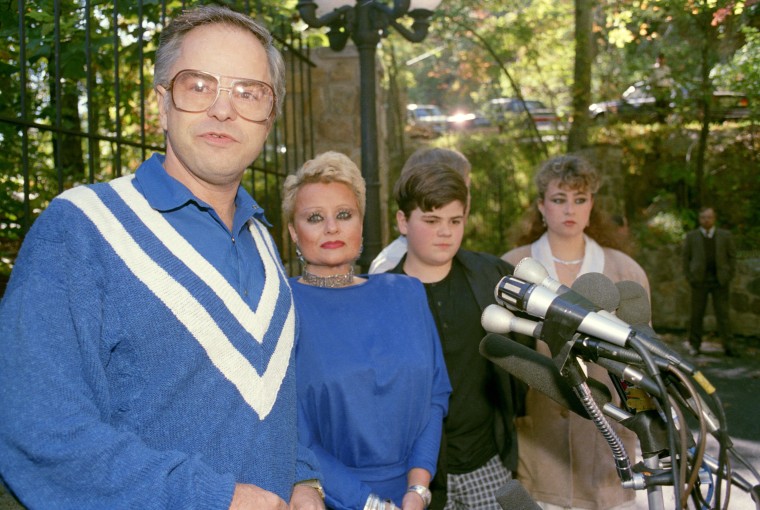 "I think there's the idea of, men will be men, boys will be boys — but for a woman to be greedy is worse than for a man to be a rapist," Marshall said on the podcast. "She was not particularly involved in the infrastructure of PTL after the first few years. She wasn't doing the nitty gritty. He was running the business. But post-scandal she becomes the face of everything that was wrong with PTL because she wore the extravagant outfits, the jewelry, she had the shopping sprees and fancy home decoration."
"There's also the thing that Tammy Faye is a little bit tacky, just aesthetically," Hobbes added. "She's got the eyeliner and the clothes and the hair and she was middle-aged by the time she became famous. It's so much easier in those situations to just be like, 'Oh, she's tacky,' and then use that as a reason to go after her for all this other stuff. It's like the actual tackiness is more offensive to us than the wastefulness or the greed or the rape or all these other things that Jim Bakker was doing."
"She just persevered through all of it no matter how bad it got."
Tammy Sue Bakker
Marshall then said, "We're more offended by eye makeup than sexual assault."
"The makeup was a really big deal for people," Tammy Sue said. "That was just her thing ... just like Dolly, Cher, Bette, drag queens today or the Kardashians. Everybody has their own style, their own thing. It wasn't the norm for Christians, but even for the world, I don't think people knew how to accept it back then."
The intense scrutiny her mother faced is why Tammy Sue is still wary of the media to this day.
"That's where, in a nutshell, my fear of the press comes," she explained. "I'm a very positive person and I feel very loving and kind and caring. I just want the best and I want to put that out in the world. I have nothing against my parents at all, but I am not my parents. I'm me."
'We had a girl party'
During her late teens and early 20s, Tammy Sue entered a period that was challenging for her and her mom's relationship. But that changed when her mom was first diagnosed with cancer in 1996.
"We had some tough times, but when I found out the first time that she had cancer — I mean, she's my mother," she said. "I love her with all my heart no matter what we've been through, and it was devastating to hear because we didn't know how far it had gone. I immediately flew out as soon as I found out she was going to have the surgery. She couldn't believe I came."
The night before Tammy Faye was to undergo a massive surgery to remove part of her colon, Tammy Sue was by her side. Despite the uncertainty ahead, they coped in the one way they knew best: just living life.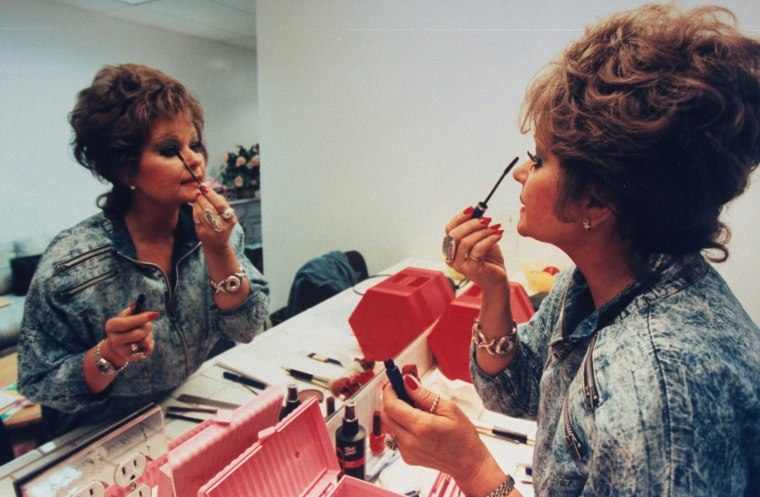 "We went out and we got every kind of junk food you can think of and we bought every rag magazine that there is and we sat on the floor in our house and we painted our nails and watched bad movies on the floor," she remembered, crying as she shared details of this special moment. "We had a girl party."
The next morning, Tammy Sue checked her mother into the hospital.
"I slept in the bed next to her after her surgery, and I prayed for her all night until we found out how much of her colon they had to remove. It was a very scary, long night."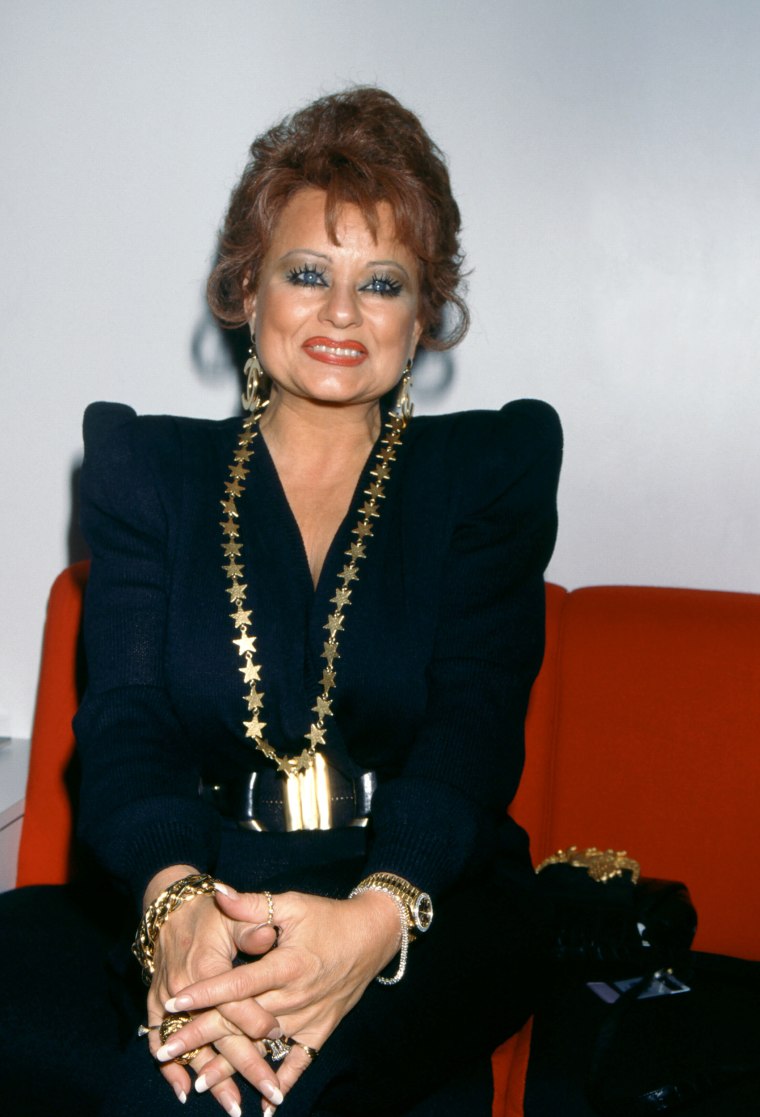 The surgery was a success, as doctors got rid of her mother's cancer without having to remove too much of her colon. "I went and purchased some teddy bears, balloons, just as much stuff as I could find and filled her room," Tammy Sue said.
But in 2004, Tammy Faye's cancer returned, this time spreading to her lungs. Tammy Sue was her caregiver for the last two years of her life, spending hours around the clock tending to her. Despite losing her mom, she is grateful their relationship mended when it did and that they got the time together that they had.
"I want my funeral to be a real happy time," she'd tell Larry King on CNN in March 2006, according to the New York Times. "I want everybody laughing and remembering how crazy I was."
The woman who had survived so much could survive no longer. Tammy Faye Bakker died July 20, 2007.
'Let's go get some cake and a Diet Coke'
Today, Tammy Sue lives in Missouri and works on her father's "Jim Bakker Show," which is filmed at Morningside, a ministry he runs. Her brother, Jay Bakker, is a pastor at Revolution, a church that meets in a bowling alley and has worldwide reach, according to its website. When asked about her relationship with her dad, Tammy Sue simply said, "We work together."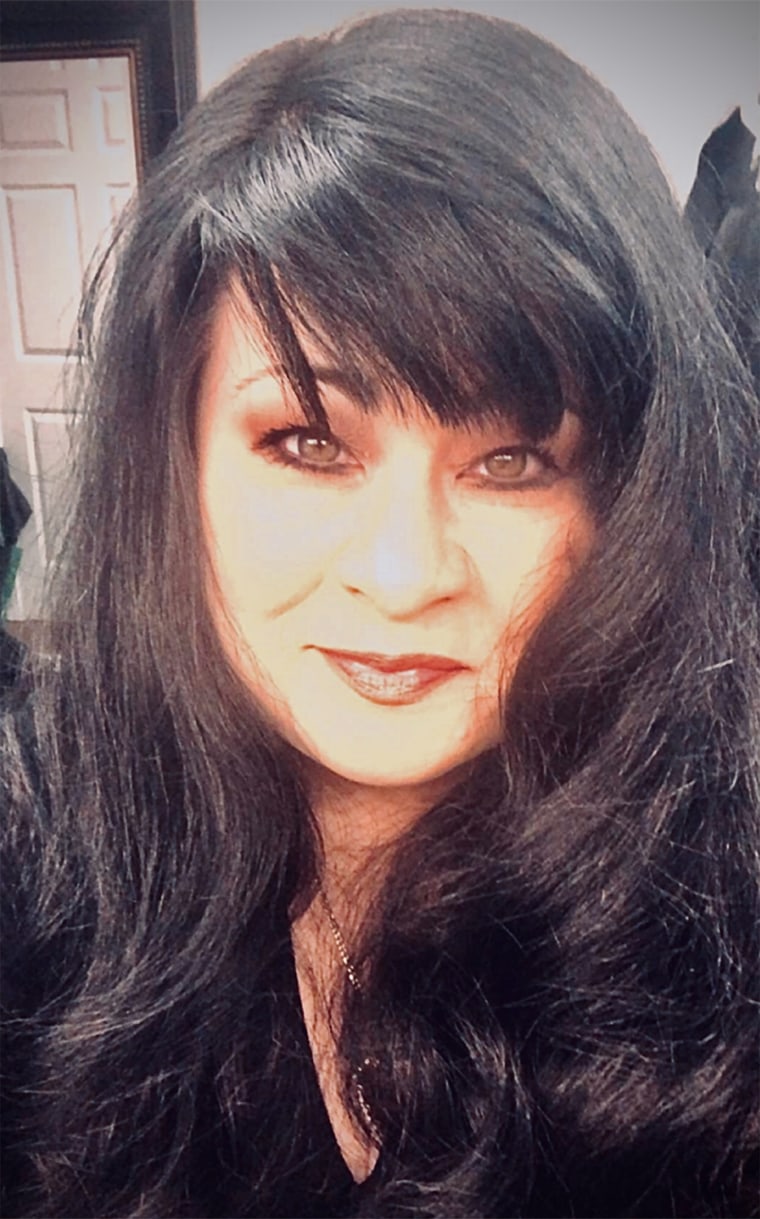 She wears many hats working for her dad, from emceeing his show, to buying for the general store at Morningside. She also sings for her father's church, and even though she wasn't thrilled when she learned "The Eyes of Tammy Faye" was coming out, she ended up becoming part of it in a very special way.
"I got a text one day from Jessica Chastain, and she asked me if I would like to do a song for the film," Tammy Sue said. "I had not seen the film and so I really went out on a limb to do this."
With so much heartbreak wrapped into her singing career, she has struggled saying yes to opportunities over the last few decades. Regardless, she still has dreams of having a career in music.
Her experience working with Grammy-winning producer Dave Cobb on "Don't Give Up (On the Brink of a Miracle)," a song her mom often performed that will play during the movie's credits, was "so wonderful" and a "dream come true," Tammy Sue said.
"She was so lovely while I was filming," Chastain, who portrays Tammy Faye in the film and also serves as an executive producer, said of Tammy Sue. She praised the Bakker kids, too, saying she's become friends with them through texting and phone conversations. (Chastain had plans to meet Jay Bakker for the first time at the New York premiere.)
"I'm really inspired by the two of them. Their mother's legacy definitely lives on through them."
Tammy Sue said she's seen the new "Eyes of Tammy Faye" movie. But she'd like to see it one more time before she shares her opinion of it with the media.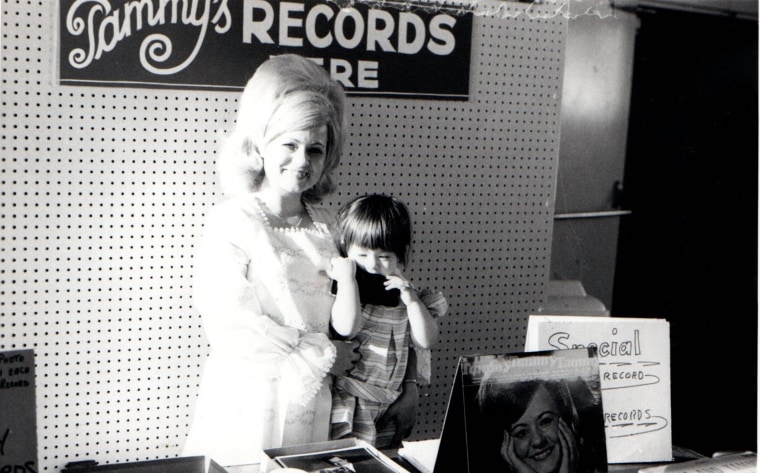 When asked what she cherishes most about her mom, Tammy Sue talks again about her singing around the home, especially the Doris Day classic "Que Sera Sera," but also her laugh and sense of humor.
"It was a bit dark and not everybody understood it, but we laughed all the time, and my mom would say we would laugh until we wet our pants," she remembered. "And eating dessert first when we would go to dinner. Just the little simple things that wouldn't mean much to other people.
"She just knew how to live life to the fullest. ... She loved Diet Coke and Sweet 16 powdered doughnuts, fudge, candy and birthday cake. She said she loved when the icing would tickle her teeth. She just had this childlike quality about her but so much depth at the same time. She was very layered, very deep, but just so much fun."
Above all else, Tammy Sue wants people to know about her mother's strength. She was a survivor, and even when people were unable to give her unconditional love, she still gave it back to them. But Tammy Sue isn't defensive or out to prove anything — she just wants to live in the memories of her mother's light and strength.
"I don't talk about this, but when when we would go shopping, people would yell out horrible things to her," Tammy Sue said. "I knew why. I mean, gosh, she had all this makeup on and this big hair and these clothes and ... not everybody can handle that. I know how bad that hurt her, but she would still love others and she would still just keep on walking. After, she would tell me, 'OK, Sis, let's go get some cake and a Diet Coke.' She just persevered through all of it no matter how bad it got. That's who she was and that's what I want people to remember."