Tamera Mowry-Housley made an emotional return to "The Real" on Monday, more than two weeks after the tragic death of her 18-year-old niece Alaina Housley.
The 40-year-old co-host broke down while paying tribute to Alaina, who died in the deadly shooting at the Borderline Bar and Grill in Thousand Oaks, California.
"When Alaina would walk in a room, she would change the atmosphere," Mowry-Housley said, describing the late teen as "very sweet, loving and kind."
"She was my niece from marriage, but she was my friend and my sister from my heart," she tearfully noted.
The former "Sister, Sister" star shared photos of Alaina smiling at family get-togethers, including several of the late Pepperdine University freshman cuddling up to Mowry-Housley's children, Aden, 6, and Ariah, 3.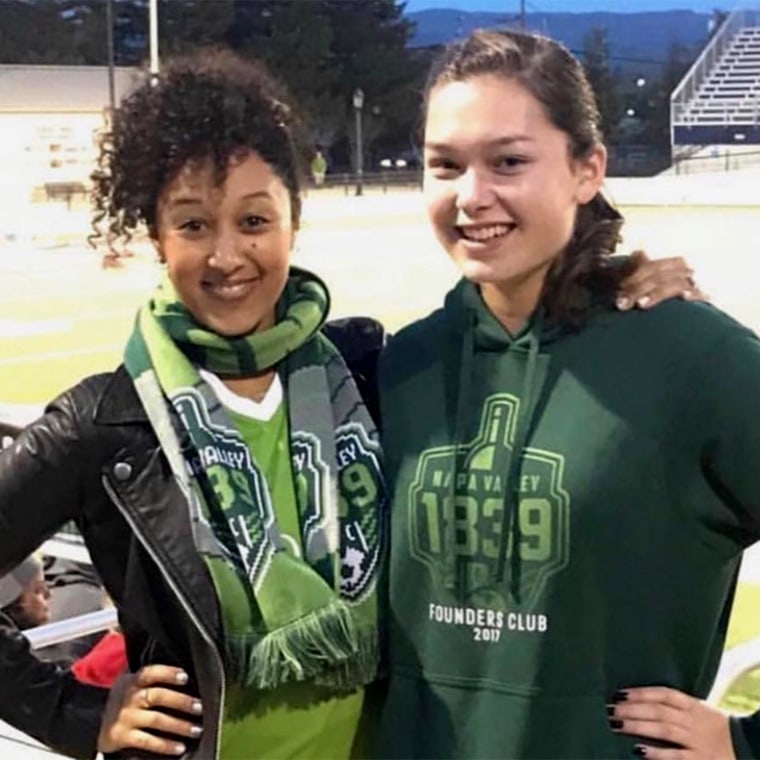 On Nov. 8, Mowry-Housley and her husband, former Fox News correspondent Adam Housley, 47, released a statement confirming that Alaina had been one of 12 victims who died in the shooting, during which a gunman opened fire on hundreds of people during the Southern California bar's "college country night."
"Our hearts are broken. We just learned that our niece Alaina was one of the victims of last night's shooting at Borderline bar in Thousand Oaks," the couple said at the time. "Alaina was an incredible young woman with so much life ahead of her and we are devastated that her life was cut short in this manner. We thank everyone for your prayers and ask for privacy at this time."
Since the tragedy, the grief-stricken actress has honored her niece's memory in heartfelt social media posts.
During Monday's episode of "The Real," Mowry-Housley revealed that she would also honor Alaina's memory another way — by fighting for stricter gun laws.
"We need change when it comes to gun violence. I don't care if I have to knock on the doors of the White House to do it," she said.
"But also, I believe that it starts from within," she added. "Our country, and it's sad to say this, but you have to be living underneath a rock to not believe these words, our country is sick. It's diseased. It needs healing. It needs healing from within."