On Tuesday, "The Blacklist's" Ryan Eggold showed up on TODAY a changed man.
He'd shaved his head!
"It's kind of liberating. I think everyone should do it once," Eggold announced, running his hand over his bristly crew cut.
Previewing the return of his character, Tom Keen, to "The Blacklist" this week, the actor teased: "There's a new Tom coming." But he didn't give many details. Eggold knows how to keep the many secrets of the show under his hat along with his new crew cut: He doesn't even tell his parents, who watch the show (and don't really want spoilers anyway).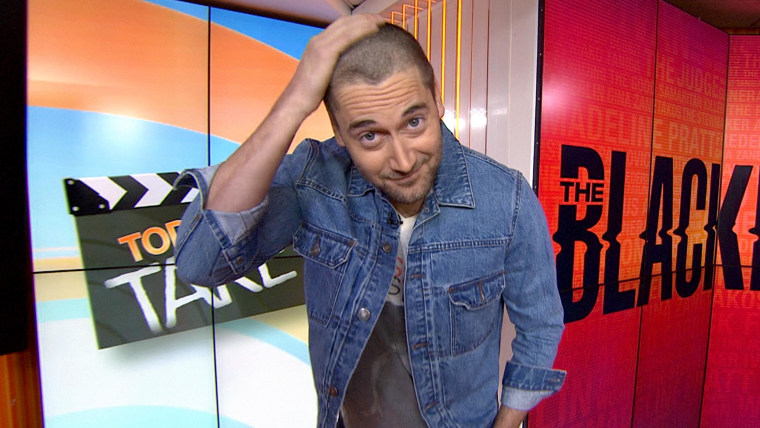 But he did have one big reveal to share: Tom Keen is on the infamous blacklist! (For the unitiated, each episode of the series is named after one of the many bad men and women James Spader's character, Red Reddington, wants to cross off his "blacklist.")
"I will tell you that Tom Keen is on the blacklist," Eggold allowed. "I think he's No. 7."
This does not bode well.
Check out the rest of the video, and consider what position "The Blacklist," which airs on Thursdays at 9 p.m. on NBC, should hold on your list.