Susan Sarandon is a 70-year-old actress (who looks 20 years younger than that) who still gets a lot of work around Hollywood.
But as the Oscar-winning actress and co-star (with Jessica Lange) of the new FX series "Feud" noted on TODAY Monday, she's one of the exceptions to the rule.
"If you're dying or have Alzheimer's, you can find some of those roles (for older women), but there aren't too many, like, romance," she said.
Sarandon plays Bette Davis opposite Lange's Joan Crawford in the series as the actresses prepare to make the classic film "Whatever Happened to Baby Jane?" — a movie that had sparks flying on screen and behind the scenes, as the legends notoriously butted heads.
RELATED: You're fired! Susan Sarandon's daughter dumps nanny after racy text to husband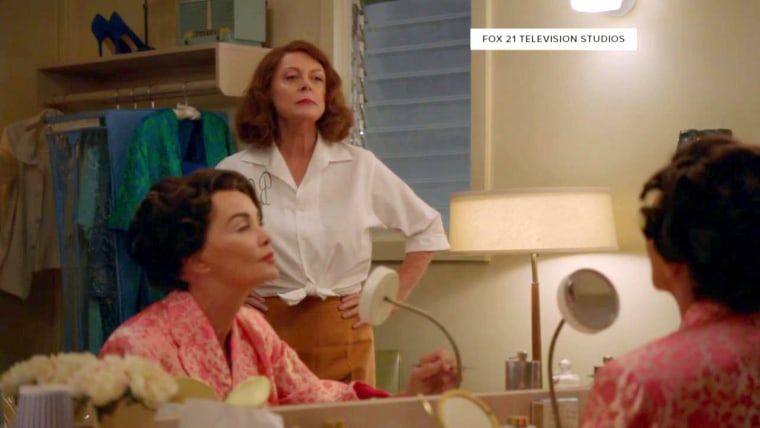 "You don't get to work with another woman very often," noted Sarandon, who was pleased to play opposite Lange (who frequently appears in producer Ryan Murphy's projects, like "American Horror Story").
Sarandon said she believes that things are improving, thanks to women like Amy Poehler, Tina Fey and Melissa McCarthy creating their own projects. But that said, there's a long way to go.
RELATED: Susan Sarandon reveals the sweet nickname 2-year-old granddaughter gave her
"When you have a 65-year-old male actor and he has a wife, she's usually 35," said Sarandon. "I think there's a lack of imagination in terms of telling stories about older people."
"Feud: Bette and Joan" premieres on FX on March 5.
Follow Randee Dawn on Twitter.