Susan Sarandon isn't just an Oscar-winning actor and activist. She's also a self-described ping-pong "propagandist," a passion that came in handy for her new movie, "Ping Pong Summer."

Ping pong, or table tennis, has been an obsession of Sarandon's for a while, as she explained on TODAY Monday. "I love that it cuts across gender, and your body type, your age. You can beat your dad. Little nerdy guys can beat big guys. Girls can win, so you get a lot of exercise. ... It's very good for your mind," said the 67-year-old, who owns several clubs called SPiN devoted to the game and has donated tables to under-served schools around New York.
"I'm creating a ping-pong nation," she declared.

That makes Sarandon's on-screen role — as a former pro ponger who gave up the circuit and starts mentoring a young player — even more realistic.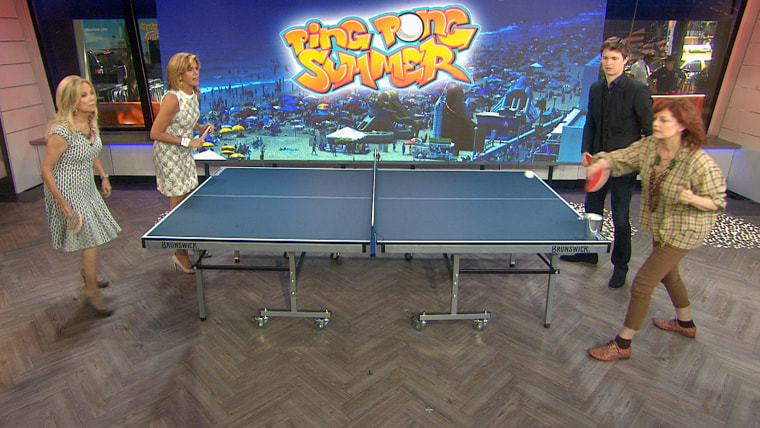 Still, Sarandon doesn't claim to have any unique skill with the paddle. "I'm not an especially good player," she said — though when she and "The Fault in Our Stars" actor Ansel Elgort paired for a quick game against TODAY's Hoda Kotb and Kathie Lee Gifford, they managed to eke out a win. 
Sarandon admitted she came to the game relatively late in life. "Everybody has played except me," she said, recalling her childhood. "We didn't have a basement. I didn't go to camp." 
But it's never too late, she added: "Ping pong is something you can play until you die."
"Ping Pong Summer" opens in theaters June 6.