Wondering about how a certain reality show pulled something off? Have a question about a certain contestant?
Whether it's "Survivor," "American Idol," "The Apprentice," "Real World" or another show, . Gael Fashingbauer Cooper, MSNBC.com's Television Editor, and Andy Dehnart, creator of the ,will try to answer them.
    —Sharon, California
A: Since the first "Survivor" season back in 2000, contestants have always been provided with certain basic necessities that they wouldn't really have on a desert island. The list includes tampons, condoms and contact-lens solution. CBS spokeswoman Colleen Sullivan says that any contestant who needs regular doses of a prescribed medication get that too, of course.
But all is not as simple as it seems on an island where non-natural items are few, and where contestants have nothing but time on their hands.
Warning: Too much information ahead: In , "Survivor Australia" ousted contestant Jeff Varner confessed that his tribe unrolled the provided tampons to use the cotton as toilet tissue (hey, softer than leaves, that's for sure).
Perhaps due to that kind of, uh, creativity, CBS spokeswoman Sullivan told us that recent casts have been "told that [the supplies] can only be used for their intended purposes."    —Gael Fashingbauer Cooper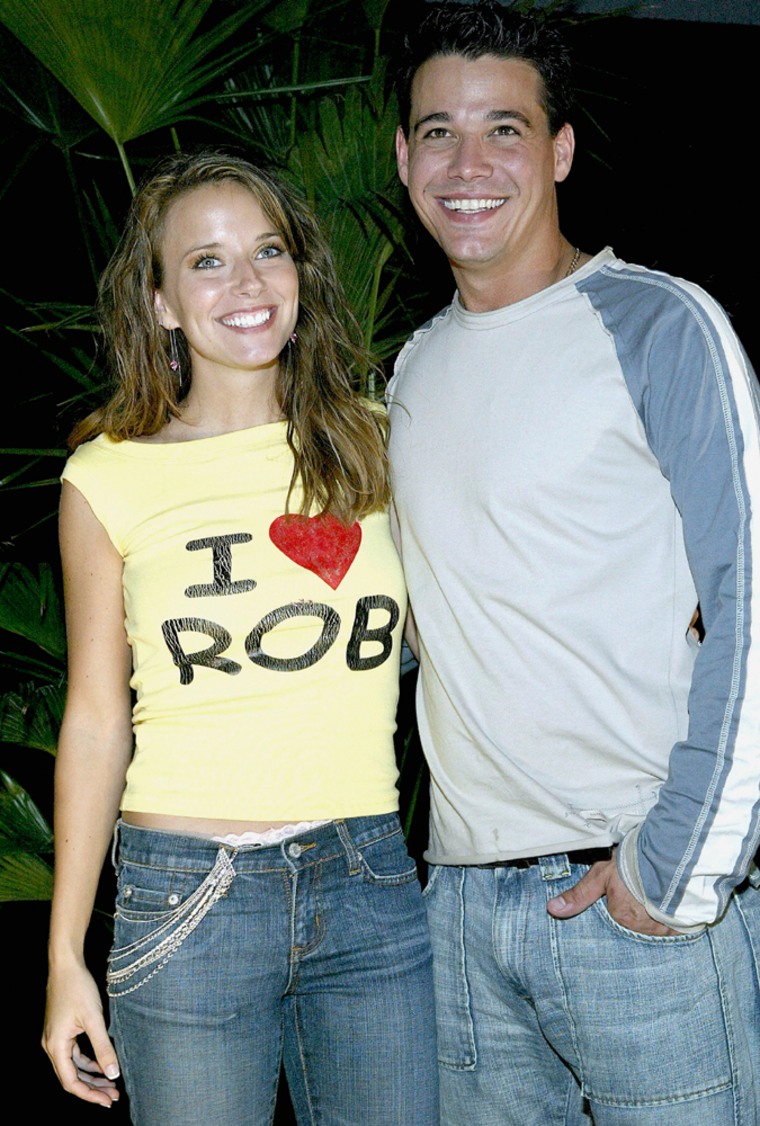 A: Amber Brkich, winner of "Survivor All-Stars," and "Boston" Rob Mariano became engaged back in May, that Brkich learned she beat her new fiancé out for the million-dollar prize. Since then, the couple has appeared on the cover of numerous magazines and tabloids talking about the upcoming nuptials.
In for the Sept. 23 issue of TV Guide, Amber says the wedding is planned for "early next summer, like May or June. A beach wedding, of course." She's coy about whether the wedding will be televised, but come on, you know it will be. garnered by Bachelorette Trista and fireman Ryan Sutter's Pepto Bismol-colored event.
In the same interview, Amber and Rob say they may not be done with reality shows yet. Says Rob: "We watch religiously. We really want that to be our next undertaking. We think we'd be a great team."    —G.F.C.
Q: Whatever happened to the show "Playing it Straight"? It just went off the air and I am still wondering what went wrong.   —Anonymous
A: After three episodes aired, FOX pulled "Playing it Straight" because it wasn't getting great ratings. Of course, it aired on Friday nights, which doesn't seem to be an evening when a lot of people want to sit around and watch TV. The network promised to return the show, which featured a straight woman trying to select a suitor from a group of men with unknown sexual orientations, in the summer. But alas, they lied, and the show never returned to our airwaves. That left most of America — okay, fewer than four million people, those who actually watched the show according to Nielsen — desperately wondering whether or not their gaydar was in tune.
Helpfully, though, FOX eventually published recaps of all remaining five episodes on the show's Web site (and also labeled all of the contestant's sexual orientations. Jackie's final choice was between Chris, Sharif, and Banks. She went with Banks, who is straight, although she would have also received the $500,000 prize had she selected straight-boy Sharif.
Before the show was pulled, Gawker.com unearthed photographic evidence that successfully outed Brad, Chad, Bill, Lee, and Luciano. The other gay men were John, Alex, and Eddie. Of the 14 men, five — Banks, Gust, Louis, Ryan, and Sharif — were straight.    —Andy Dehnart
Gael Fashingbauer Cooper is MSNBC.com's Television Editor. Andy Dehnart is a writer and teacher who publishes reality blurred, a daily summary of reality TV news.