Al Roker ain't afraid of no ghosts.
The TODAY anchor got a great surprise on Wednesday when the new "Ghostbusters" trailer was unveiled and featured his cameo from the upcoming film.
RELATED: TODAY's 'Ghostbusters' superfan Al Roker to make cameo in new movie
Al dropped by the set last month for the "Ghostbusters" reboot featuring Melissa McCarthy, Kristen Wiig, Kate McKinnon and Leslie Jones, which is being released 32 years after the original blockbuster.
A "Ghostbusters" superfan, Al learned in October 2015 that he would be making a cameo in the new film.
RELATED: 'Ghostbusters' gals get suited up in first cast photo
"I just found there's a different type of comedy that women seem to have. It's a little more fun and supportive and just goofy,'' director Paul Feig told Al on the set.
During his visit to the set last month, Al strapped on a proton pack — and things got slimy.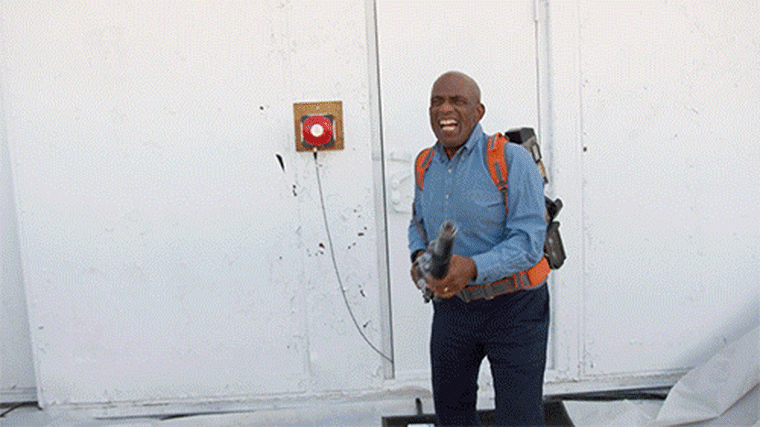 The new movie will be released on July 15.
Follow TODAY.com writer Scott Stump on Twitter.