The sentimental animated masterpiece "Up" has had fan laughing and crying (R.I.P., Ellie!) since it debuted in 2009. But for a superfan like Steve Minty, the impact of that Disney-Pixar release has been even bigger.
Minty doesn't just love "Up"; he lives it. He dresses as the film's boy hero Russell, and he even has his very own dog named Dug. What he doesn't have is his own "Up" house to live in — but now Dug does.
Thanks to the pros at "Super-Fan Builds," the pooch has a doghouse fit for a king — or at the very least, a spunky old man.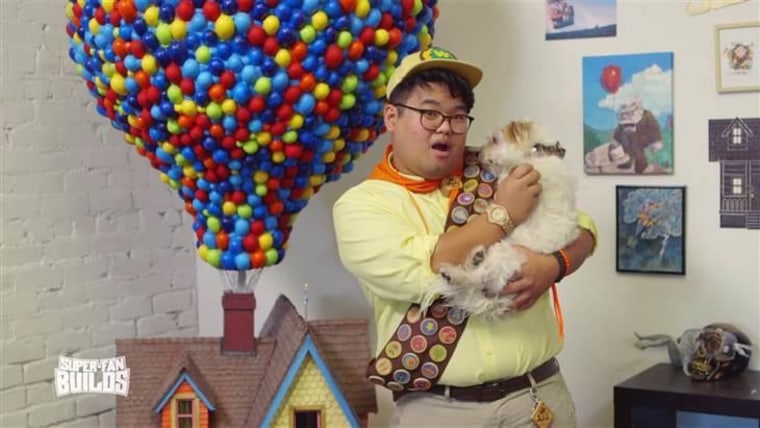 Steve Minty and his dog Dug got a real treat from the gang at "Super-Fan Builds."
The one-of-a kind structure was created with care, from a steel base that makes it appear to hover above ground to almost 3,000 shingles hand-placed on the roof. And it's all topped off with enough multicolored fiberglass balloons to make flight look like a very real possibility.
"I think it's phenomenal!" Minty said when he first laid his eyes on Dug's new digs.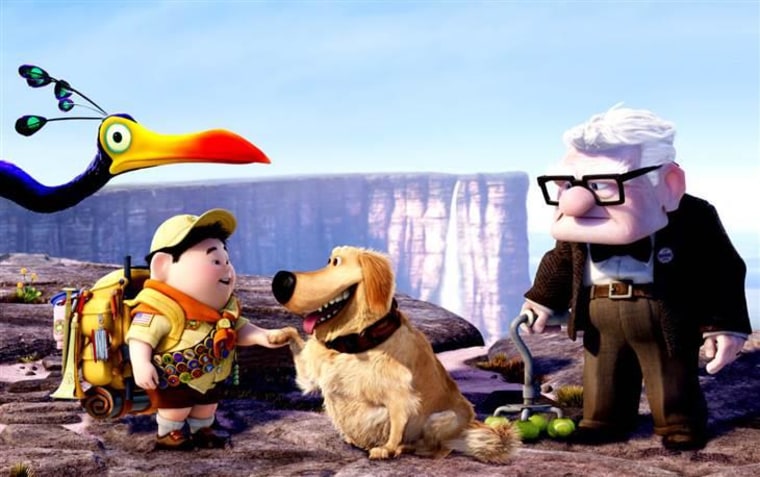 It's a home the original Dug and pals would have no doubt loved.
And how did Dug respond? Well, despite being equipped with a talking collar similar to the one in the movie, the pooch didn't so much as say "Squirrel!"
Still, we think she — yes, this Dug's a girl — likes it just fine.
Follow Ree Hines on Google+.
This article was originally published Feb. 18, 2015 at 1:15 p.m. ET.