At Super Bowl 50, Lady Gaga hit all the right notes.
The singer kicked off football's biggest night of the year with a stirring, 2-minute, 28-second rendition of the American National Anthem that was reminiscent of the late Whitney Houston's performance at the same event, 25 years earlier.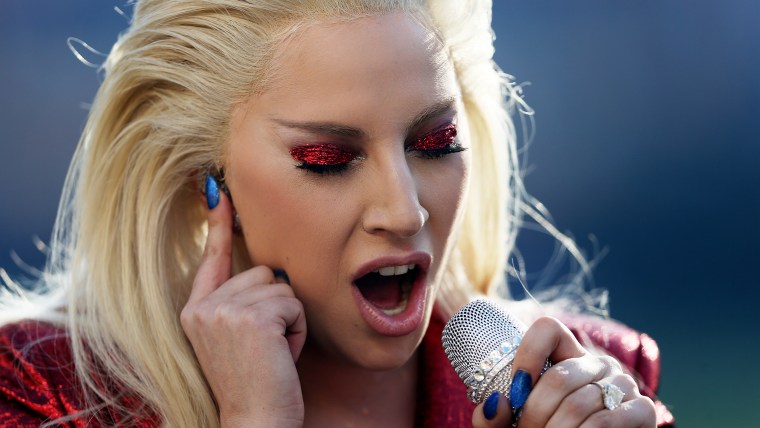 Famous for wild outfits earlier in her career, Gaga wore a red sparkly suit and matching eye-shadow, but the primary focus was on her performance, accompanied only by a pianist.
Gaga may have been inspired by Houston's version. Appearing in a star-studded, pre-taped segment about Super Bowl memories, Gaga called the late pop star's Super Bowl XXV performance of the song "the most beautiful thing I'd ever heard."
RELATED: Betty White dabs before Super Bowl 50, but is she better than Cam Newton?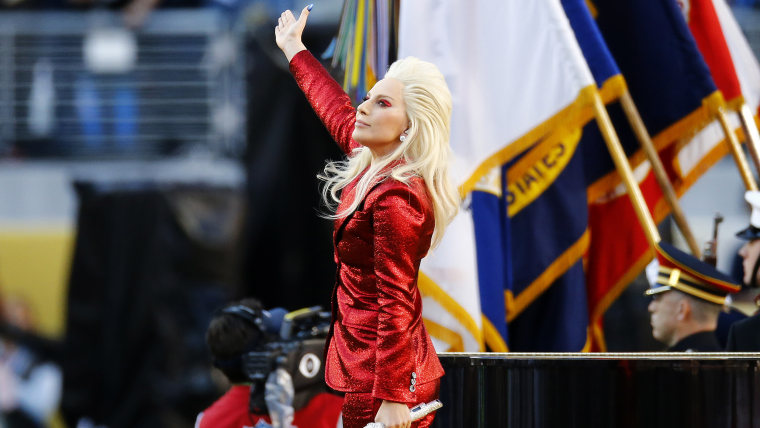 The stadium crowd cheered throughout, but got extra loud when a video feed showed American military serving in Afghanistan.
A sign-language version was performed nearby by Academy Award winner Marlee Matlin. Matlin also signed along to an a cappella version of "America, the Beautiful," delivered moments earlier by a 50-member Armed Forces chorus, led by Army Capt. Curtis N. Kinzey.
Two days before her national anthem performance, Gaga teased her 55 million Twitter followers with a sneak peek.
RELATED: 'Blind Side' mom is proud of son's "amazing journey" to second Super Bowl
"I'm honored to sing for the finest athletes, coaches & fans in the USA ... Sun. by the dawns early light," she tweeted Friday.
About a half-hour before Gaga's national anthem, the NFL's official Twitter account posted a pic of the six-time Grammy Award winner as she prepped for her big moment.
Follow TODAY.com writer Chris Serico on Twitter.