/ Source: msnbc.com contributor
Now that summer is starting to wind down and we're putting our BBQs away, let's take a look at how Hollywood fared this season.
Similar to baseball's spring training, where optimism abounds, studios see the sun-filled months as a way to fill their coffers with disposable films that will make them rich. Doesn't always work out that way, though.
So now, a report card with the winners, losers, surprises, disappointments and, even, films that might still be talked about come Oscar time:
Four stars: The huge hits
"Spider-Man 3" ($336 million)
"Shrek the Third" ($321 million)
"Transformers" ($303 million)
"The Simpsons Movie" ($155 million)
"Knocked Up" ($146 million)
"The Bourne Ultimatum" ($138 million)
For all the naysayers who complained about having too many sequels — or is the three-quels? — well, those babies, whether you enjoyed them or not, were money in the bank.
Especially prosperous was summer's No. 1 moneymaker, "Spider-Man 3" which opened to $151 million in its first weekend and was all gravy from there. Reviews for this edition of the webslinger were certainly not as kind as the first two, but that certainly didn't stop audiences from checking it out.
"Shrek the Third," another film with poor reviews, did amazingly well, earning summer's second-best domestic gross. Sure, it might've made $100 million less than "Shrek 2" but it opened extremely well before falling sharply.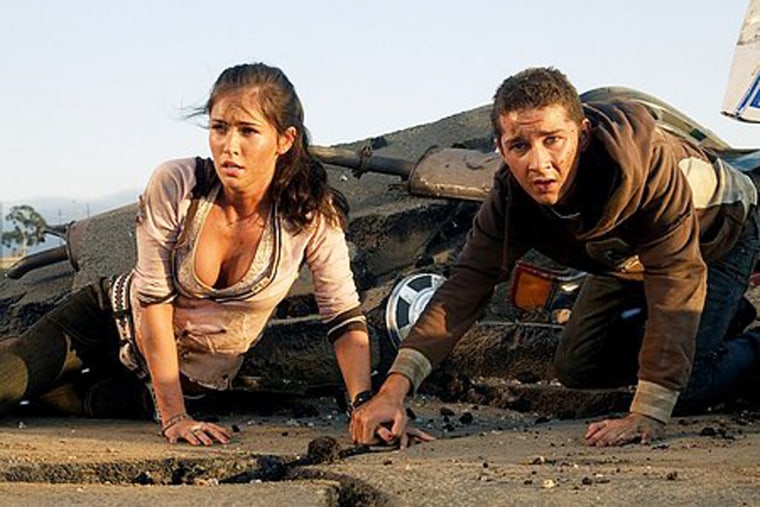 Michael Bay might be the happiest man of all. After his disastrous "The Island" tanked a couple of years back, one could argue his entire career was at stake with "Transformers." Well, he won't be looking hard for another job; Paramount/DreamWorks is sure to order up a sequel. Pleasing both fans of the comic books for which it was based, and average moviegoers who just thought turning cars into robots was cool, "Transformers" was the biggest non-sequel movie of the summer.
Twentieth Century Fox had to ask themselves whether fans of "The Simpsons," who could watch the show for free on TV, would be willing to plunk down $10 to see an extended episode in theaters. Well, they did. In droves. With a great marketing plan intact, "Simpsons" proved that pop culture icons transcend any type of entertainment medium.
Seth Rogan was a mostly unproven writer and Katherine Heigl is a supporting actress on a hospital drama. Now they're both movie stars. While there was lots of buzz for "Knocked Up" before it opened on June 1, that chatter doesn't always turn into dollars. It did here, thanks to a bunch of winning performances (including Paul Rudd) and director Judd Apatow knowing exactly when to make us laugh and, at other times, when to gross us out.
Matt Damon may not look like a Schwarzenegger or Bruce Willis, but he's an action star, all right. The third "Bourne" installment proves just that. With slick-handed work from Paul Greengrass — maybe the most underrated director working today — "Bourne" didn't need a lot of dialogue to keep us riveted. I can only hope a fourth is on the way.
Three stars: Strong, but a few faults
"Pirates of the Caribbean: At World's End" ($307 million)
"Harry Potter and the Order of the Phoenix" ($273 million)
"Live Free or Die Hard" ($132 million)
"Ratatouille" ($194 million)
"Fantastic Four: Rise of the Silver Surfer" ($130 million)
"Hairspray" ($94 million)
How is $307 million not a monster hit? When the second "Pirates" seemed to have all the momentum in the world and the third has problems exciting its most ardent fans and falls $116 million from No. 2. Sure, "Shrek" fell similarly, but it seemed like Disney was going for broke by rushing this three-quel only one summer after "Dead Man's Chest." Great numbers, sure, but wouldn't they have done better waiting a year or two and build up excitement?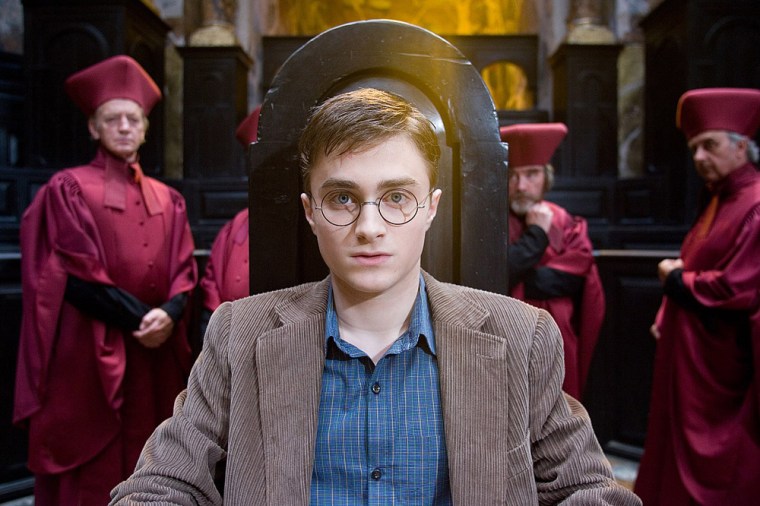 If there's anything as sure money, it's "Harry Potter," and the latest edition didn't disappoint — at least as far as Warner Bros. is concerned. Trying to condense an 870-page book into a 138-minute movie might draw the ire of hardcore fans but, hey, moviegoers don't need every Dumbledore-like detail. Just move the story along and get us ready for the next one.
Creatively, "Ratatouille" was one of Pixar's most accomplished films, but the rodent-laden title made its appeal limited and it didn't have the drawing power of "The Incredibles" ($261 million) or "Cars" ($244 million). Still, a low-grossing Pixar movie is a problem every studio in Hollywood would like to have.
Personally, I'd rather see "Spider-Man 14" than another "Fantastic Four." If there ever was a franchise that seems uninspired and nothing more than a vehicle to get comic book fans into the theaters, this is it. But come to the multiplexes they did, at a clip of $130 million.
"Hairspray" could've gone either way: failed Broadway hits-turned-movies "Rent" and "The Producers," or a big-screen success story a la "Dreamgirls." This one was more the latter and New Line found its first big hit in years. More people got the joke of John Travolta playing a woman in a fat suit than didn't.
Two stars: Disappointing but not disastrous
"Ocean's Thirteen" ($116 million)
"I Now Pronounce You Chuck and Larry" ($105 million)
"Sicko" ($23 million)
With A-list stars such as Clooney, Pitt and Damon taking a big salary on the "Ocean's" movies, Warner Bros. isn't making a lot of money on these, and the public seems to be tiring of them as well. True, they're fun, but everyone knows there's little at stake. After the initial, "Wow, aren't George and Brad handsome," the excitement quickly evaporates.
Adam Sandler still remains money in the bank, but "Chuck and Larry" did less than both "The Longest Yard" and "Click." I feel for the guy, as when he tries to spread his wings beyond juvenile comedy nobody wants anything to do with him, but the 12 to 16 year olds who have adored him over the last decade are growing up and the new breed of young teens aren't enamored with him as much.
Documentaries have never been great moneymakers, but when "Fahrenheit 9/11" earned $119 million, Michael Moore rose the bar — maybe unfairly — for all his other films to come. So even though "Sicko" was a nice piece of moviemaking, the comparative low gross makes it look like nobody took notice.
One star: Ouch, that hurts
"Evan Almighty" ($97 million)
"Surf's Up" ($58 million)
"Mr. Brooks" (28 million)
"Underdog" ($26 million)
"Nancy Drew" ($25 million)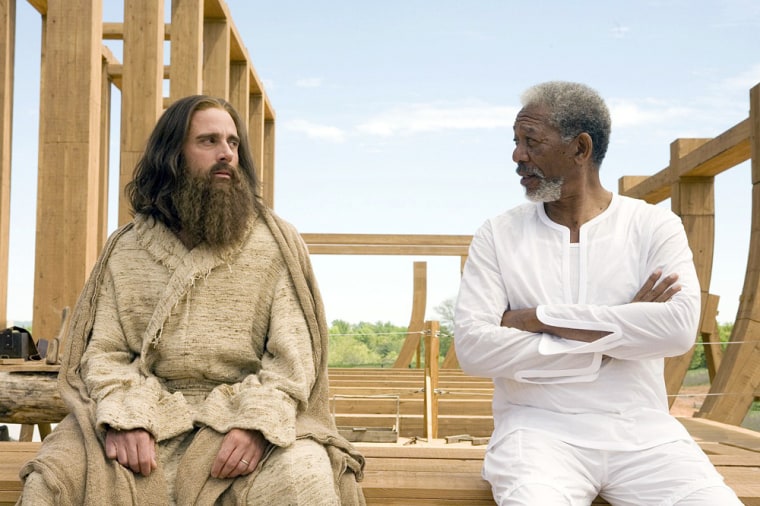 With an estimated budget of $175 million (not including marketing costs), the fact that "Evan" couldn't even break $100 million means this ark sank. Sure, Steve Carell starred in the hit "The 40-Year-Old Virgin," but he had never been asked to open a movie of this magnitude before. Maybe he still can, or maybe he can't, but Universal was expecting way more from this one.
The low numbers of "Surf's Up" and "Underdog" prove the point of summer's glut of kiddie fare. While family movies often do well when school's out, too many juvenile films battling one another in the marketplace means there are bound to be failures. Consider these two prime examples.
Hard to believe now, but at one time Kevin Costner was a giant movie star and a box-office sure thing. He's now king of the $50-million range. Not the worst thing in the world, but the "Dances With Wolves" days are long gone.
As a book series, "Nancy Drew" has a long and storied legacy with millions of readers. As a burgeoning movie franchise, maybe not so much.
Stuart Levine is an assistant managing editor at Variety. You can reach him at stuart.levine@variety.com.