/ Source: msnbc.com contributor
I have a secret. Ever since I went to Victoria Secret's semi-annual sale this past winter, I've been hooked. Just as at my old friend The Gap, I discovered that goods on sale at Victoria's Secret are sometimes priced as low as $6.99. In contrast to the less-predictable, cyclical markdowns at the Gap, Victoria's Secret has two annual sales — one now and the other around the winter holiday season. Among mainstream shops, these semi-annual blockbuster sales offer the deepest discounts of the season.
At victoriassecret.com, I found several "essential" items on sale with a ticket price of $6.99. The "essential" crewneck T-shirts, now $6.99 from $18, are available in three colors — cantaloupe, parrot green and tomato. "Essential" tank tops, originally $15, come in three additional colors— bright orange, clay and berry. The $6.99 cyber bin also holds scoop-neck tank tops, reduced from $15, and tank tops with bralettes, discounted from $25.
Beyond the basics, I noticed stylish halter tops for $19, reduced from $29, yoga pants marked down from $29 to 15, and a separate sale section for petite and tall women.
Discounts range from 25 percent to 50 percent. The semi-annual sale runs through the end of August.
Other blockbusters Other blockbuster sales this season include delias.com's summer sale, eddiebauer.com's cool savings sale and aerosole.com's sale of the summer.
Discounts at the already reasonably priced delias.com can be as much as 75 percent. And the selection of sale items is huge at this hot spot for tweens, teens and twentysomethings.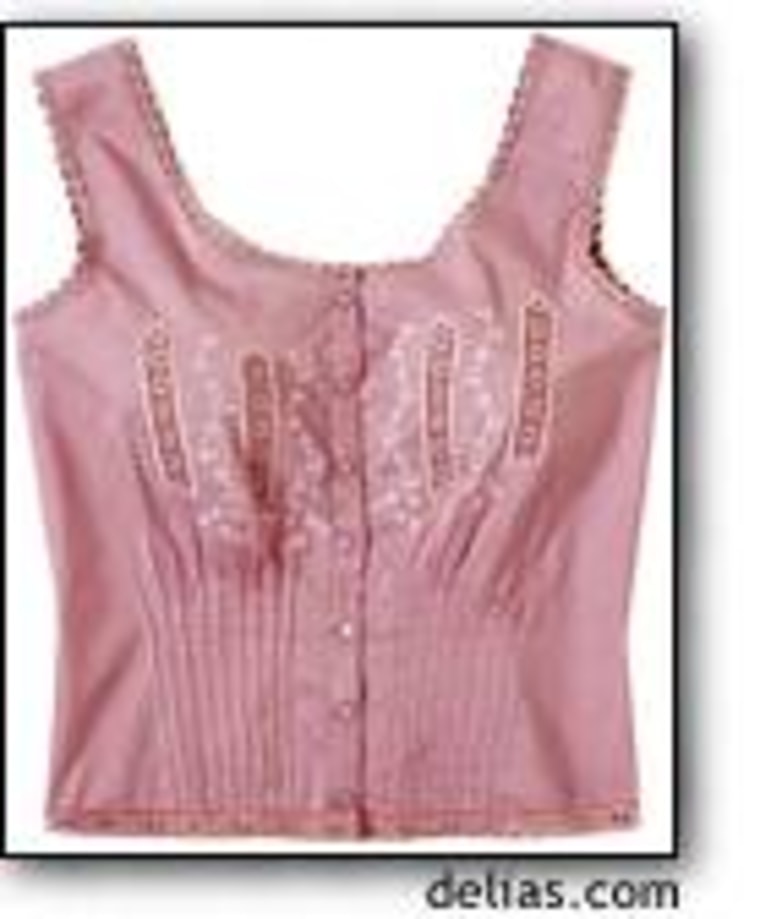 At last count, I eyed more than 200 tops on sale, from thermal ones, reduced from $20 to $9.99, to feminine tank tops with lace for $12.99 from $20. Take the long-sleeve crewneck thermal on a camping trip. Consider the tank top for any outdoor event this summer.
The shoes and accessories sale sections are packed with deals for $6.99 or less. Flips flops, covered with a floral design, run $4.99, originally $10. Costume jewelry priced at $6.99 includes a coin necklace, a charm bracelet and beaded hoop earrings.
Delias.com's summer sale is scheduled to run through July 2. The next day, the company will unveil its back-to-school collection. Can't they wait until after July 4?
Cool savings Eddiebauer.com's hot summer sale just got cool. The company renamed its "ultimate summer sale" the "cool savings sale." And now, even some of clothes and home accessories look hipper. The cool blue fan, featured on the home page, adds to the new image.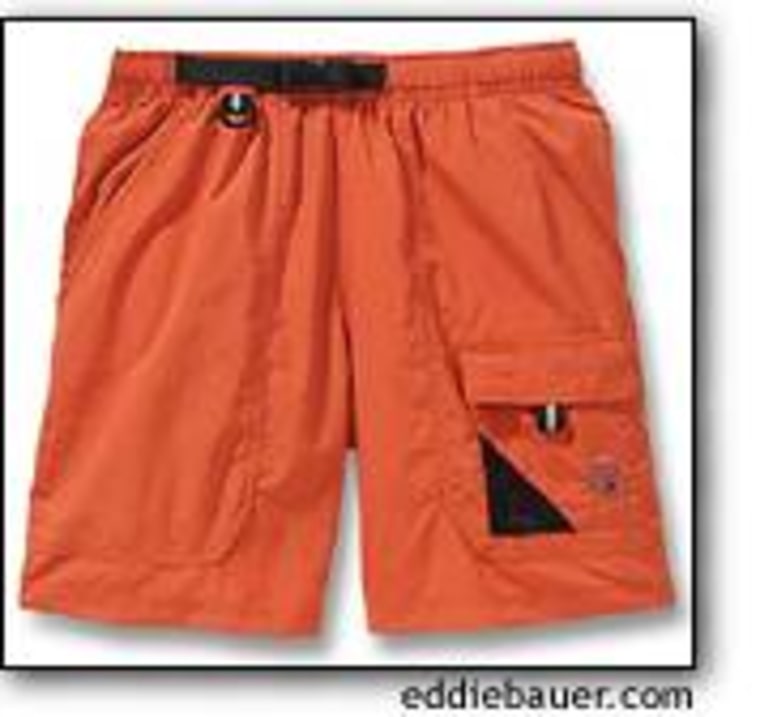 Check out the men's bright orange water shorts, made of fast-drying nylon. They are reduced from $34-$38 to $24.99. The little triangle of black material on the front pocket says it all. Water shorts in the women's department are similarly discounted from $32-$34 to $24.99. Both men's and women's have elastic waistbands to ensure pre- and post-picnic comfort. The women's nylon-cotton blend shorts have a "special coin pocket" with a zipper to stash valuables, such as room keys, and essentials like lip balm. The last page of the 245-item home section features an adorable rubber tote in bright yellow, marked down from $24 to $19.99. It also comes in black, navy, olive and red. But stick to red or yellow — they are so much more fun.
Markdowns hover around 30 percent to 35 percent. It's the deepest discounts the company offers each season.
The cool savings sale is scheduled to last through July. Eddiebauer.com has another ultimate sale in the winter, and founders sales in March and October, when in-season items are reduced.
Aerosoles.com also just marked down close to 50 styles of shoes for its sale of the summer. This season's hot leather slides are now $39.99, reduced from $49. Enough said. The sale runs through mid-July.
Teri Goldberg is MSNBC.com's shopping writer. Write to her at personalshopper@msnbc.com