Yup, the song is right: New research has suggested that when ladies wear red, it signals "sexual intent" to men. It was also judged to be the most attractive color, followed by blue white and green. The study, published in the Journal of Social Psychology, was conducted by French psychologists, so it already sounds like ze most sensuous survey ever.
Hoda was wearing a red dress Wednesday morning, and guest co-host Willie Geist couldn't resist a good opportunity to make her uncomfortable, so he asked her if he was flirting with him.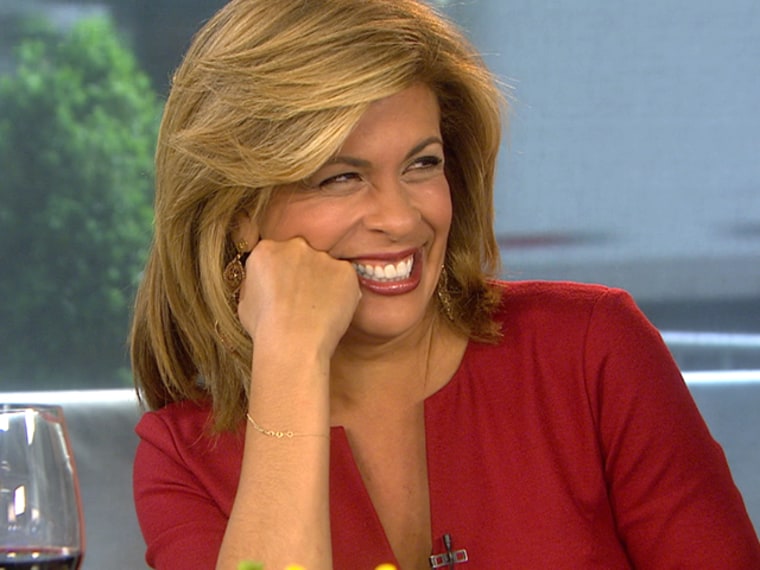 "Hoda, you've seen pictures of my wife and kids," he joked, pretending to be scandalized. "Is there something going in here?" She laughed him off and blushed. Oh no! Blushing is red! MIXED SIGNALS!
Are you wearing red today? We want to see your pictures! Post 'em on our Facebook wall. And let's keep it clean, guys: This is a morning show.
Julieanne Smolinski is a TODAY.com contributor. She's stuck wearing blue until somebody makes red overalls.
 More: Should a man open the door for you?