/ Source: The Associated Press
A look at some of the albums overlooked in 2005:
Tera Melos, 'Untitled'A four-piece rock band out of Sacramento, Calif., gets the nod for the most deceptively talented band of the year. Tera Melos took a bit of rock, a dash of jazz, some ambient techno and a whole lot of punk and rolled it together for a nameless debut album that pretty much defies every musical convention available.
What brings the styles together is Tera Melos' most valuable constant — talent. This album is a lush listen that has you gently bobbing your head one minute and moshing uncontrollably the next.
The eight songs on the album are simply titled "Melody 1," "Melody 2" etc. The band does not employ a lead singer, or force any of the four members to try their hand at crafting words around the crush of guitar or heady bass work. A singer would only slow things down, and that is not what Tera Melos is about.
"Melody 2," contains guitar screeches that sounds like underwater dolphin calls put through a guitar fuzz box. Meanwhile, the second guitarist plucks away at a gentler melody and the drummer holds it all together throughout. Most of Tera Melos' songs begin with strains of something you think you're about to recognize as jazz fusion, or some punk-infused standard. Then comes the beautiful mayhem, like the band fell down a long flight of stairs and somehow continued playing.
Tera Melos live shows are said to be the most kinetic affair you could watch short of a rugby match. Think blood, cartwheels and bodies thrashing wildly from stage end to stage end and you're thinking of Tera Melos. Bassist Nathan (they use only first names) broke his instrument on guitarist Jeff's face at a show in San Diego. And in Santa Barbara, the crowd threw the band across the room in middle of their set.
Buy a front row ticket if you dare.
Here's hoping that Sacramento's hugely talented Tera Melos gets in front of more people and ears in 2006. They definitely do not teach this in music school. Nor could they.  —Ron Harris
Danny Roberts, 'Mandolin Orchard' (Butler Music Group)
NewFound Road, 'Somewhere Between' (Mountain Home Records)Hot licks don't grow on trees, but Danny Roberts' bluegrass quintet makes picking sound simple on "Mandolin Orchard." The group zips through 11 instrumentals, all but one written by mandolinist Roberts, who shows the same taste and flair he displays in his work with Dolly Parton. Nearly stealing the show is guitarist Tony Wray, whose solos are full of leaps, plunges and inventive syncopation that sometimes flirts with jazz. From start to finish, "Mandolin Orchard" swings.
NewFound Road works with a broader palate, although "Somewhere Between" also includes its share of fine fretwork. Tom T. Hall's "That's How I Got to Memphis" becomes a lovely pop tune, and the quintet successfully explores country ("Lonesome Feelin"') and Western swing ("Nothing Ever Turns Out Right"). Tight harmonies support Tim Shelton's twangy lead vocals throughout, making "Somewhere Between" another gem in a banner year for bluegrass recordings.    —Steven Wine
Jon Randall, 'Walking Among the Living'Except for a few largely unnoticed albums, Jon Randall has played the role of an anonymous Nashville sideman and songwriter for the past 15 years. Then along came the Country Music Association's song of the year, "Whiskey Lullaby," that he wrote with Bill Anderson, followed by "Walking Among the Living," and — lo and behold — he's a singer-songwriter. And a darn listenable one at that.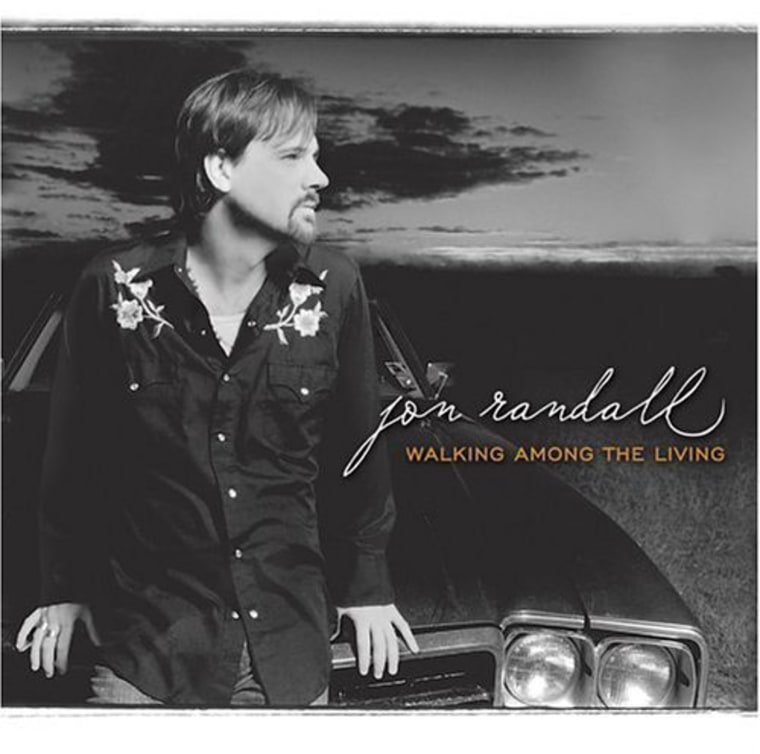 With an effortless tenor comparable to Vince Gill's, it's a wonder it has taken this long for him to earn a spot with a major label. The album is steeped in traditional country/bluegrass with a sparse, largely acoustic accompaniment. One high point on a CD with no low points is the poignant "North Carolina Moon," begun 15 years ago by Randall's father and completed by the son. Sonya Isaacs' harmony completes a lovely package.
Randall's version of "Whiskey Lullaby" is more somber than the Brad Paisley-Alison Krauss hit version, darkened by a cello and string section accompaniment — the only violins on an album otherwise full of fiddles.
Along with Isaacs, he's joined on the album by Patty Loveless in the ultimate cheating song, "I Shouldn't Do This" and by Krauss on the solemn "No Southern Comfort."
While ballads are his forte, Randall can be compared to the Eagles on the lilting "Long Way Down" and shows his rockabilly side on "Austin" in an album that's notable not only by his performances but by the range of songs — all but one with his name on it.
The lone exception is "My Life" by R.L. Castleman, who penned "The Lucky One" for Krauss. It's an uptempo delight on which he's joined in a "new grass" jam by Sam Bush, Bela Fleck and John Cowan.    —Tom Gardner
Stryper, 'Reborn'Believe it: Stryper, the '80s metal missionaries, not only resurrected their career, they made one of the best albums of 2005. In their first new studio album in 15 years, the band that won multi-platinum fame and followers by blending angelic four-part harmonies with bone crunching riffs and searing solos (not to mention tossing little Bibles into the crowd at each concert) shows that though they once were lost, they now are found.
The album kicks off with a roar in "Open Your Eyes," one of many songs urging listeners to turn from sin and seek salvation. But it's done so powerfully and aggressively that even metalheads who aren't down with the message can still mosh to the music. The title track was written as a solo track by lead singer Michael Sweet, which inspired him to seek out old bandmates, his brother Robert Sweet and guitarist Oz Fox for a reunion with new bassist Tracy Ferrie. It's a dark, brooding but ultimately uplifting promise that anyone who believes in Jesus can have the chains of ignorance and sin broken for good.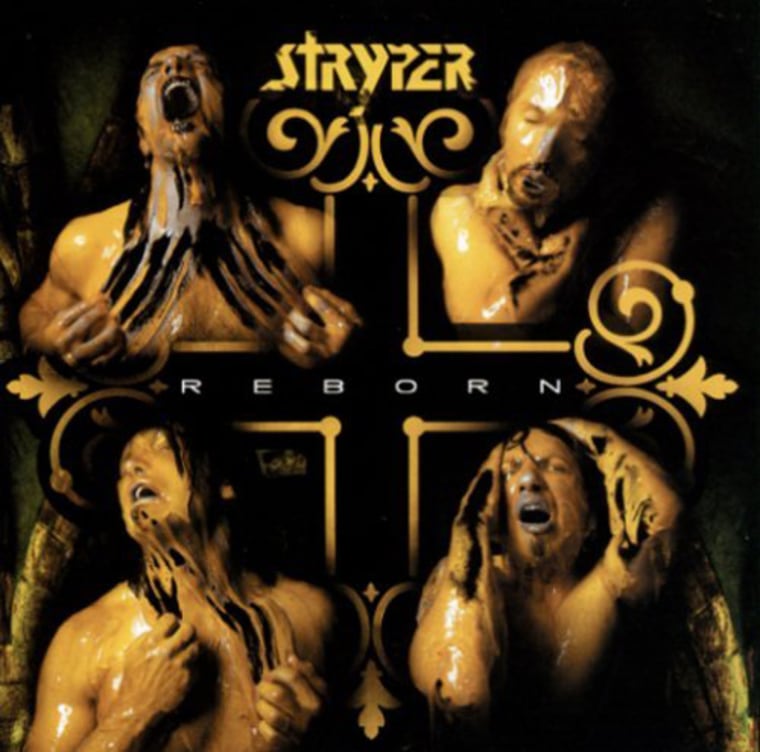 It's not easy for a band to sound like both Metallica and Styx on the same album, but Stryper manages to do it with the heaviness of "When Did I See You Cry?" and the airiness of "Rain." The catchy hook and chorus of "Wait For You" is a hit single in waiting, and "10,000 Years" is actually a rocked up version of the traditional hymn "Amazing Grace" that's guaranteed to make the church ladies keel over in the pews. The band finishes up with a remake of "In God We Trust," the title track from their last successful album in 1988 that's more bottom heavy and brutal here.
Gone is the band's trademark yellow and black-striped spandex that made them look like Biblical bumblebees, and Michael Sweet's high-pitched operatic voice doesn't hurt as many dogs' ears this time out. What's left is a supremely talented band with a knack for songwriting, a flair for showmanship, and a message to sustain them, even if MTV doesn't play their videos anymore.    —Wayne Parry
Alice Cooper, 'Dirty Diamonds'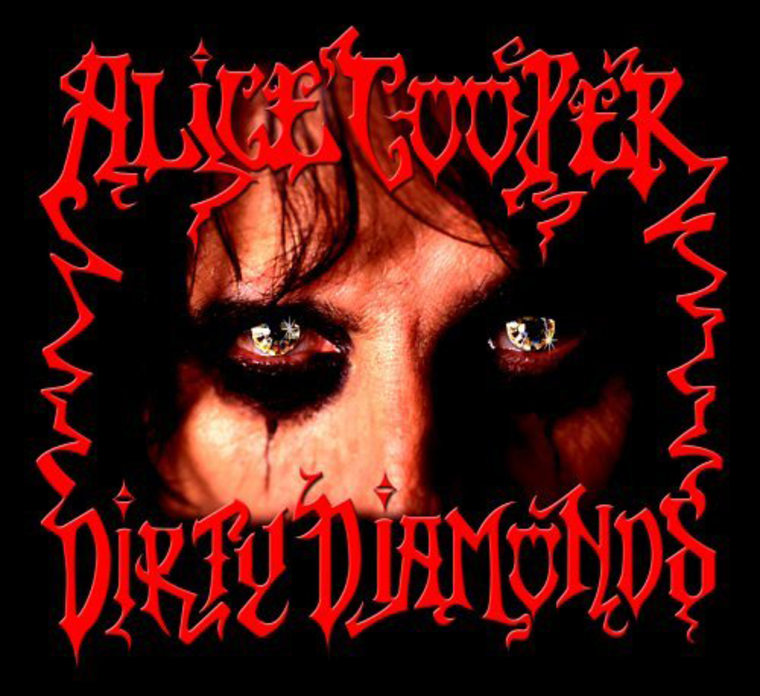 Since the start of the new millennium, Alice Cooper has blended '90s nu-metal style with '80s guitar flash in a succession of uniformly good and sometimes great albums. On "Dirty Diamonds," however, the inventor of shock rock harkens back to his roots with an album very much in the spirit and sound of his 1971 classic "Love it To Death." The intentionally stripped-down arrangements and minimalist guitar solos on "Woman Of Mass Distraction" and "Steal That Car" could have come from "Be My Lover" or "Is It My Body."
One of rock's original drag queens, Cooper remains one of the funniest lyricists in rock, particularly on "The Saga of Jesse Jane." It's a country/western ballad about a transvestite trucker who stops his rig at a McDonalds in Texas, and saunters inside to buy a happy meal dressed in his sister's wedding gown, with predictably disastrous results: "Jesse Jane/Are you insane?/Or are you just a normal guy/Who dresses like a butterfly?"
The title track lifts the classic riff from Black Sabbath's "Paranoid," but adds a tinny horn section to give it a James Bond-theme feel.
On "Run Down The Devil," there's someone new under his wheels, set to a bottom-heavy backbeat reminiscent of Run DMC's crossover "King Of Rock." And a bonus track pairs The Coop with rapper Xzibit on "Stand."    —Wayne Parry