Aaron Alambat had big plans to celebrate his 12th birthday with eight of his classmates in a festive "Stranger Things"-themed party on Sunday. In a nod to the popular sci-fi Netflix show, the bash featured strings of Christmas lights, a beverage dispenser of Demogorgon blood and a beautiful cake alongside a hearty feast.
The only thing missing? All of his friends.
"My brother waited outside our house for a little bit for his friends to show up," older sister Ayen Alambat told TODAY. "I wish they would have told him sooner."
That's when the 16-year-old, who lives with her family in Rancho Cucamonga, California, came to the rescue. But instead of wielding psychokinetic powers, Ayen harnessed the power of the internet.
"My brother invited 8 of his classmates for his stranger things themed bday party & none of their punk selves showed up," she tweeted on March 18.
Since then, the tweet has received more than 242,000 "likes" and nearly 50,000 retweets in a show of support reminiscent of "Sad Papaw" — the man who made dinner for his six grandkids, only to have one show up — almost two years ago to the date.
Joining in on the fun was none other than Eleven herself, Millie Bobby Brown, who tweeted a note of support to Aaron. "You can let them all know that everyone on behalf on Stranger things would've come!" she wrote. "I think your awesome and next year I would like an invite... Please?"
"My brother was calling me when Millie started tweeting us," said Ayen, who noted that Aaron started jumping up and down with excitement.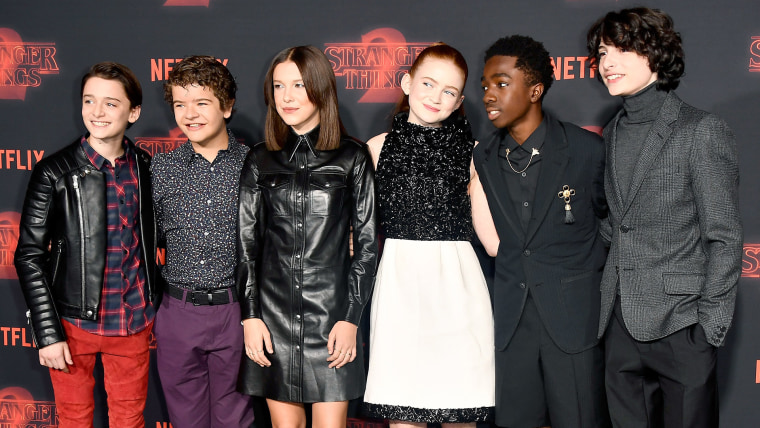 Gaten Matarazzo, who plays lovable Dustin Henderson, also chimed in. "Count me in too!" he wrote. "I'll bring the chocolate pudding."
If the gang from Hawkins, Indiana, doesn't get trapped in the Upside Down in "Stranger Things" season three, Aaron could look forward to a very special (and well-attended) birthday party next year.
"I feel like more of his friends will actually show up because (of) what happened," Ayen said.
She added: "I just like how everyone reacted in a funny way. They used GIFs from some of my favorite movies. I liked how people used comedy to make the situation better."