As Ellen DeGeneres showed us in 2014 when she had pizza delivered to the Academy Awards, sitting all evening in an air-conditioned theater watching people receive statues is hungry work.
Jimmy Kimmel understood this long-ignored awards show difficulty and enlisted his mom and the child stars from "Stranger Things" (Caleb McLaughlin, Millie Bobby Brown and Gaten Matarazzo) to help alleviate the difficulties TV stars faced on Sunday night.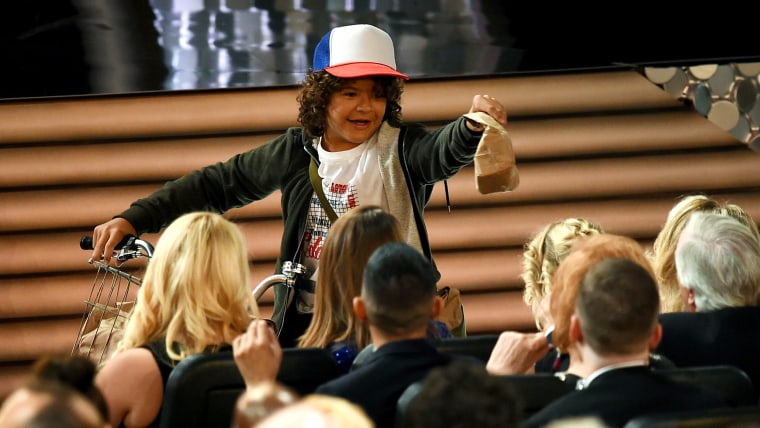 MORE: Jimmy Kimmel's Emmys opening: Here are the 5 best moments
Early on in the show, Kimmel cut to a shot of his mother backstage amid a huge pile of peanut butter and jelly sandwiches; she claimed to have made "just about 7,000 of them." (Hey, moms can do anything, right?)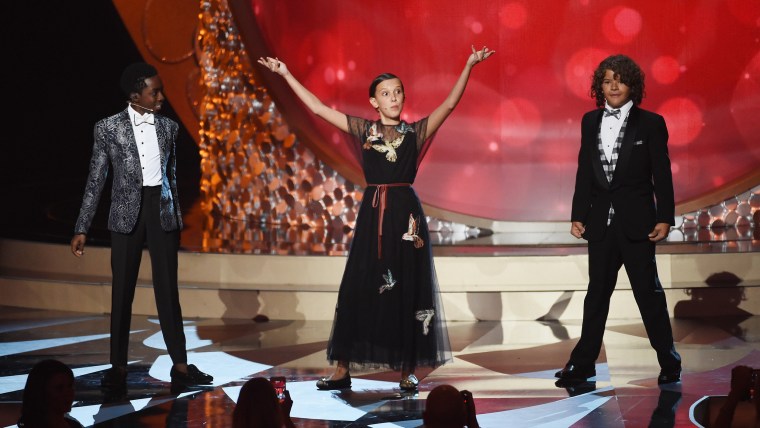 Then Kimmel had the sweet kids from the paranormal Netflix series wheel out on their bikes, in costume, to help hand them out to eager audience members.
(In case you hadn't seen them earlier, the trio from the series were having probably the best time on the red carpet, as photos indicated.)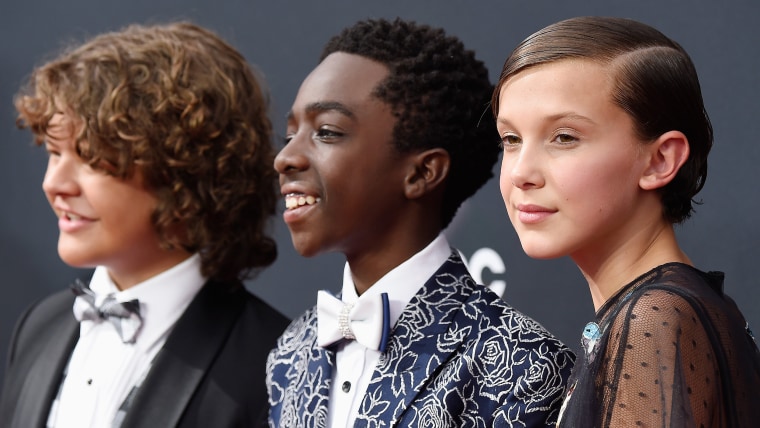 Pretty soon, everyone was chowing down (though Kevin Spacey sneaked backstage to hang out with mom) on a delicious brown-bag lunch that looked like this inside (it even came with a note):
"If you're allergic to peanuts, well I guess this is goodbye because we can only afford one Epi-Pen," quipped Kimmel, who then waved to the stage. "Thanks, mom!"
MORE: Julia Louis-Dreyfus dedicates Emmy win to father, who died 2 days prior
Excuse us, we're running downstairs to make sandwiches!
Follow Randee Dawn on Twitter.